Iran Khodro
---
All the very latest information about Iran Khodro in one place. The latest Iran Khodro business news, analysis, comment and interviews, all from our automotive industry experts at just-auto.
Latest news
---
IKCO starts Peugeot 301 production in Iran
17 July 2019
Sanctions, what sanctions? Iran has launched Peugeot 301 production at the Iran Khodro (IKCO) plant in Tehran.
---
Groupe PSA begins suspension of Iran JV activities
5 June 2018
Groupe PSA has said that it has begun the suspension of its joint venture activities in Iran following the re-imposition of sanctions on the country by the US.
---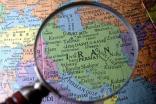 China steals a march on rivals in growing Iranian industry
27 April 2018
Since the lifting of sanctions on Iran in early 2016 the country's automotive industry has recovered significantly with latest figures compiled by QUBE, just-auto's research portal, showing that light vehicle production increased by 13.6% in the Iranian year 1396 (equivalent to 21st March 2017-20th March 2018) to 1.51 million units. This is just shy of the country's all-time record of just over 1.6 million recorded in 1390. 
---
Iranian car output up 22% in five months
19 September 2017
Fresh data on Iranian car production showed a 21.8% growth during the first five months of the current fiscal year that started in March, a local report said.
---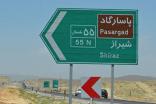 Renault signs Iran JV to rapidly increase production
7 August 2017
Groupe Renault has inked a joint venture agreement with Iranian partners, Industrial Development & Renovation Organisation (IDRO) and Parto Negin Naseh to produce 150,000 vehicles per year in the country.
---
Pininfarina inks platform design deal with Iran's IKCO
16 May 2017
Pininfarina recently announced a commercial agreement with Iran Khodro (IKCO) for the development of a modular automotive platform, able to underpin at least four different vehicles including a medium segment passenger car.
---
PSA Group global sales grow 5.8% in 2016 to 3.1m units
11 January 2017
PSA Group sales grew 5.8%, to 3,146,000 units last year as the company continues its 'Push to Pass' plan, which provides for 121 regional launches by 2021.
---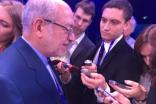 PSA has big plans for Iran - Paris show
29 September 2016
PSA Peugeot Citroen has plans to sell more than 150,000 Peugeot vehicles in Iran in the second half of this year as it eyes the leading position it once enjoyed in the country, a media report from the Paris show said.
---
IKCO to start 3-cylinder design with Mahle
12 August 2016
Iran Khodro says it has agreed a deal with Mahle to design and develop three-cylinder engines in a EUR125m (US$139m) agreement in the latest series of manufacturing initiatives following the recent lifting of sanctions by the West.
---
Iran Khodro to start Azerbaijan production next year
12 August 2016
Iran Khodro says it has inked a deal to start production in Azerbaijan next year, producing Dena, Runna, Samand and Soren vehicles at a site in Naft Chaleh, triggering the creation of at least 300 jobs.
---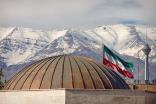 Saipa-Citroen deal part of Iran push for "added value" supply
10 August 2016
Saipa says its recent agreement to establish a 50:50 joint venture with Citroen, will see a major push on value-added localisation to achieve a 70% domestic component supply within two years.
---
Financial institutions comply to international norms - Iran Central Bank
24 June 2016
Iran's Central Bank says it, as well as the country's financial institutions, are compliant with international norms.
---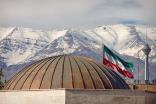 More private investment needed - Iranian Ambassador
23 June 2016
Iran's Ambassador to Russia is calling for more private businesses to become involved in his country as the post-sanctions landscape starts to open up real possibilities for overseas companies.
---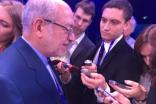 Iran lauds new business climate as PSA deal inked
22 June 2016
Iran's Industry Minister has delivered a tub-thumping series of reasons why Western operations should consider reviving old ties or starting new ones in the post-sanctions era.
---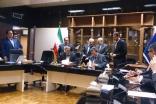 PSA Groupe and Iran Khodro agree final JV details
21 June 2016
PSA Groupe and Iran Khodro have inked the final joint venture agreement to produce vehicles in Iran, with Tehran's Industry Minister recently confirming to just-auto the deal mandated a minimum level of local content, with this eventually doubling.
---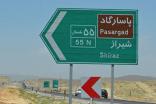 Tehran and Moscow work on post-sanctions free trade zone
21 June 2016
Russia says it is working with Iran to establish a free trade zone as historical ties between the two countries start to revive following the ending of economic sanctions imposed by the West.
---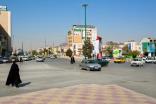 Minister says Iran JV local content to double
17 June 2016
Iran anticipates domestic automotive content will reach 80% as the country continues to reap the benefits of sanctions ending at an astonishing rate.
---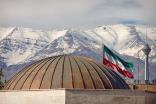 Saipa talks JV with PSA as Iran potential emerges
10 May 2016
Saipa says discussions are "under way" to start production in a joint venture with PSA Groupe as yet further fruits of the recent sanctions lift against Iran become evident.
---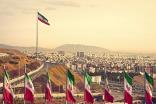 Iran nuclear deal "has to hold" - Frost & Sullivan
30 March 2016
Analysts insist the recent deal ending sanctions against Iran "has to hold" as suppliers and OEMs - including those from Russia - eye the market as providing genuine opportunity.
---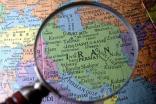 What potential does Iran hold for the global automotive industry?
24 March 2016
Through a review of seven years of Iranian light vehicle production data, just-auto provides an understanding of the automotive industry's current situation and identifies trends and opportunities in the sector that are now available. This is the first instalment in March's management briefing.
---
IKCO and Mercedes Benz to sign CV production deal
17 March 2016
---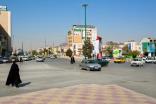 Iran supply content to gradually increase: IKCO
17 February 2016
Iran Khodro says the percentage of localised components for its new requirements with Peugeot following the lifting of sanctions will gradually increase, although it does not currently have a precise figure.
---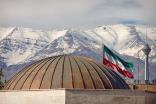 PSA silent on IKCO "damage" payment claims
11 February 2016
PSA Peugeot Citroen is staying tight-lipped on an extraordinary statement issued by Iranian partner, IKCO in which the Tehran-based automaker makes a startling series of claims with regards to 'compensation.'
---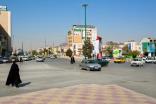 PSA quiet on any IKCO sanctions 'compensation'
8 February 2016
PSA Peugeot Citroen is declining to comment on reports it will pay Iran Khodro (IKCO) EUR400m (US$447m) 'compensation' for the years international economic sanctions were imposed against Tehran.
---
IKCO and FCA's Fiat to set up JV in Iran
8 February 2016
According to Iran Daily, which quotes the chairman of the Iran-Italy Joint Chamber of Commerce, FCA is to set up a joint venture with Iran Khodro.
---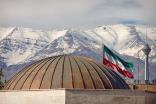 PSA Iran deal will see 40% local supplier content
29 January 2016
PSA Peugeot Citroen says a condition of its US$436m joint venture deal with IKCO is it must source 40% of components in Iran.
---
Renault "affirms Iran ambitions"
28 January 2016
PSA may have grabbed the headlines this week with its JV announcement for Iran, but cross-town rival Renault has issued a statement to remind us that it has a presence there and also has ambitions for its Iranian operations.
---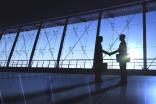 FIEV cites 3m Iran volume as massive supplier chance
28 January 2016
French automotive suppliers association, FIEV, says there is huge potential for its members in Iran given the recent lifting of sanctions and the latent pent-up demand in the 80m-strong country, which could see the country achieve 3m volume by 2025.
---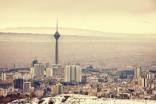 PSA and IKCO ink EUR400m Iran joint venture
28 January 2016
PSA Peugeot Citroen and IKCO have announced a 50:50 joint venture, which will see a Tehran facility established to produce vehicles, whose platform the Iranian company will share to develop its own models.
---
Renault-Nissan eyeing swift return to Iran
14 January 2016
Renault-Nissan is prepared to resume vehicle assembly in Iran as soon as international sanctions are lifted, according to group CEO Carlos Ghosn.
1
Iran Khodro news
---
---
---
---
---
Most popular news
---
Most popular insights
---