Hyundai-Kia Group
---
All the very latest information about Hyundai Motor Group in one place. The latest Hyundai Motor Group business news, analysis, comment and interviews, all from our automotive industry experts at just-auto.
Latest news
---
Genesis delivers Korean luxury to Europe
7 May 2021
---
Hyundai recalls 390,000 vehicles for engine fire risk
5 May 2021
More flaming Hyundais. The automaker is recalling over 390,000 vehicles in the US and Canada for two problems that can cause engine fires. In one recall, owners are being told to park their vehicles outdoors until repairs are made.
---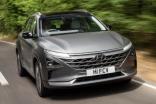 A week with the hydrogen fuel cell Hyundai Nexo
5 May 2021
What's like to run a fuel cell vehicle as your only car? Enjoyable and surprisingly easy is the short answer, albeit with refuelling being something of an obstacle.
---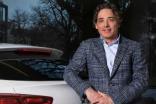 Kia's transition to electrification
5 May 2021
This year is a significant one for Kia as it gears itself up to launch the new EV6 crossover. While existing models such as the e-Niro and Soul EV are based on ICE platforms, the EV6 is the first Kia based on the group's dedicated EV platform, codenamed e-GMP. The model will feature ultra-fast 800V charging, allowing drivers to charge from 10% to 80% in 18 minutes. To learn more, Matthew Beecham talked to Sjoerd Knipping, Kia Europe's Product and Planning Director.
---
Hyundai addresses pediatric heatstroke prevention
5 May 2021
---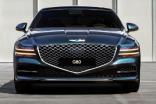 Genesis Motor Europe - market launch details
4 May 2021
The newly created Genesis Motor Europe will launch the Korean luxury brand into an initial three countries commencing in June, with Germany, the UK and Switzerland seen as having the strongest initial potential.
---
Suzuki suspends plants in India to free up oxygen
30 April 2021
Suzuki Motor said it would suspend operations at its three assembly plants in India for over a week early in May to make available oxygen normally used in car manufacturing to COVID-19 patients in the country.
---
Kia and SK join forces in EV battery recycling
29 April 2021
Kia Corporation and its electric vehicle (EV) battery supplier SK Innovation Company have agreed to collaborate to recycle used batteries in South Korea, safely managing waste and recovering valuable materials.
---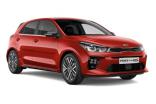 2021 Rio - Kia updates its global best seller
26 April 2021
As the era of high-priced Kia EVs begins with the arrival of the EV6, the brand's emphasis on electrification at more affordable levels continues to grow too. One of the latest models to benefit from the trend is the Rio, which gains mild hybrid power and restyles for the interior and exterior.
---
Kia announces 2021 first-quarter business results
22 April 2021
---
22 April 2021
Hyundai Motor has reported first quarter revenues and profit sharply up versus pandemic hit figures for last year.
---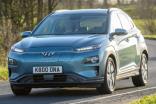 Hyundai to discontinue domestic Kona EV sales
22 April 2021
Hyundai Motor said it had ended production of the battery-powered Kona compact SUV for domestic sale as it phases out the slow-selling model in its home market, according to local reports citing company officials.
---
Hyundai celebrates Earth Day with hydrogen campaign film
21 April 2021
Hyundai has revealed a video themed 'For Tomorrow We Won't Wait,' featuring BTS (a Korean pop band), to celebrate Earth Day (April 22). Hyundai is investing considerable sums in hydrogen tech and is also part of a big Korean government backed initiative to push hydrogen.
---
Hyundai to build high-speed EV charging network on highways
21 April 2021
Hyundai Motor Group last week announced it planned to build a network of high-speed charging stations on major highways in South Korea to cater for growing electric vehicles (EVs) ownership in the country.
---
Genesis premieres first electric vehicle at Auto Shanghai 2021
20 April 2021
Hyundai Group owned Genesis has introduced its first electric vehicle, the electric model of the G80 ('Electrified G80') to the global market at the 2021 Shanghai Show.
---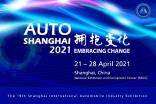 Auto Shanghai 2021 - the world premieres
20 April 2021
There are multiple updates to just-auto.com's list of concepts, prototypes and production model global debuts at the Shanghai motor show following the press preview.
---
Nissan, Hyundai to cut output due to chip shortage
19 April 2021
Nissan Motor plans to cut production at several plants in Japan next month due to the months-long global semiconductor shortage, according to local reports citing sources with "direct knowledge of the plan".
---
Hyundai and SK to co-develop hybrid batteries
19 April 2021
Hyundai Motor Group has signed an agreement with local battery manufacturer SK Innovation Company to develop batteries for a new range of Hyundai and Kia hybrid electric vehicles to be launched from 2024.
---
Hyundai to establish a digital R&D unit in China
19 April 2021
Hyundai Motor Group plans to establish a digital R&D unit in Shanghai this year  to strengthen the technology content in local vehicles and cater more closely to Chinese demand, according to local reports.
---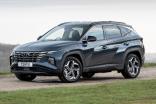 ANALYSIS - new NX4 Hyundai Tucson
16 April 2021
The fourth generation Tuscon is rapidly becoming one of Hyundai's most important global models. It isn't just the arresting looks either, with powertrain preferences stretching from diesel and petrol engines to mild hybrid, hybrid and plug-in hybrid. What's more, there is now an extended wheelbase model for China and for the first time, US production.
---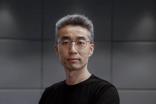 Hyundai appoints new mobility/TaaS head
16 April 2021
Hyundai Motor Group has appointed Chang-Hyeon Song as President to oversee mobility businesses for Hyundai Motor Company and Kia Corporation. The group also announced the establishment of a new Transportation-as-a-Service (TaaS) Division and named President Song as head of the new division. 
---
Cerence provides dynamic voice recognition to Hyundai IONIQ 5, the automaker's first in its new lineup of battery electric vehicles
15 April 2021
---
Hyundai plans China EV offensive
15 April 2021
Hyundai Motor Group has said it planned to launch electric vehicles in China each year starting from 2022 to enhance its presence in the world's biggest car market.
---
Hyundai to build EV charging network in Indonesia
13 April 2021
Hyundai Motor has signed an agreement with Lippo Malls Indonesia (LMI) to establish electric vehicle (EV) recharging stations in its 11 malls located in major cities across the Indonesian island of Java.
---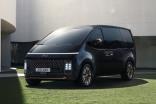 Hyundai unveils new Staria minivan
13 April 2021
Hyundai Motor on Tuesday unveiled the new futuristic-looking Staria 11-seater minibus, ahead of the launch of domestic sales later this week.
---
First Genesis Studio debuts in Shanghai, pioneering an all-new experience concept to design authentic relationships with Chinese customers
12 April 2021
---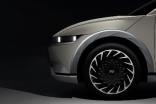 Hyundai makes more cuts due to parts shortages
12 April 2021
Hyundai Motor has suspended production at another plant in South Korea this week due to the continued global shortage of semiconductors and other electronic parts.
---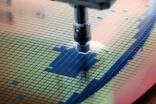 Automakers hit the brakes again amid chip shortage
9 April 2021
General Motors, Ford and Hyundai have made further production cuts and closed more assembly plants because of the global semiconductor shortage plaguing automakers.
---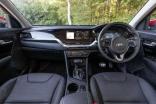 Interior design and technology – Kia Niro
9 April 2021
Hybrid sales in the UK and mainland Europe have doubled over the past five years and show no signs of easing. The Kia Niro – the Korean carmaker's third plug-in hybrid after the Optima and Optima Sportswagon - slots into this blossoming market place. Continuing just-auto/AIC's review of interior design and technology trends, we slip inside this compact crossover to see if this is just another small SUV or something different.
---
South Korea looks to strengthen hydrogen know-how
9 April 2021
The South Korean government said it planned to spend KRW25bn (US$23m) in the next six years to acquire key technology to strengthen the emerging hydrogen economy.
1
...
Hyundai-Kia Group news
---
---
---
---
---
Most popular news
---
Most popular insights
---