Honda Group
---
All the very latest information about Honda Motor Co., Ltd. in one place. The latest Honda Motor Co., Ltd. business news, analysis, comment and interviews, all from our automotive industry experts at just-auto.
Latest news
---
NHTSA probes 1.1m Hondas over steering
10 May 2021
The US National Highway Traffic Safety Administration (NHTSA) said on Monday it was opening a formal safety probe into more than 1.1m Honda Accord vehicles over sudden loss of steering control reports.
---
Honda Cars India registers domestic sales of 9,072 units in April'21
4 May 2021
---
23 April 2021
Honda has announced key targets for sales of electrified vehicles in North America and a plan to see battery electric and fuel cell electric vehicles account for all of its new vehicle sales by 2040, up from 40% by 2030 and 80% by 2035.
---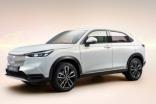 Honda Motor Europe details new HR-V
22 April 2021
UK-based Honda Motor Europe has announced the details of its new HR-V, with the small SUV to be offered in the region from late 2021 in hybrid-only form.
---
Honda exhibits world premiere of "Honda SUV e:prototype" at Auto Shanghai 2021
20 April 2021
---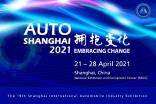 Auto Shanghai 2021 - the world premieres
20 April 2021
There are multiple updates to just-auto.com's list of concepts, prototypes and production model global debuts at the Shanghai motor show following the press preview.
---
Honda collaborates with AutoX on AVs in China
16 April 2021
Honda China is collaborating with AutoX on autonomous driving research in China through vehicle testing on public roads. Honda will provide ACCORD and INSPIRE vehicles that will utilize AutoX's AV technology.
---
Honda debuts domestic intelligent charging service – e:PROGRESS in the UK
14 April 2021
---
Arrival of fourth-generation Acura MDX yields new all-time monthly sales record
1 April 2021
---
Fuel pumps prompt big Honda recall, most in US
31 March 2021
Honda Motor will recall about 761,000 vehicles worldwide to replace fuel pumps that could fail and lead to engine problems.
---
Honda Motor Announces Production, Sales and Export Results in February, 2021
30 March 2021
---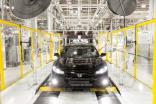 Honda sells UK factory site to developer
26 March 2021
Honda of the UK Manufacturing on Friday (26 March) announced it had entered into a contract for sale of its Swindon site. Originally purchased by the Japanese car manufacturer in 1985, the site will be sold to Panattoni, Europe's largest developer of new build industrial and logistics facilities.
---
Honda: All-new HR-V e:HEV: a deeper look into the design concept
25 March 2021
---
Toyota suspends production in North America
18 March 2021
Toyota Motor, following Honda, said production would be disrupted at a number of plants in North America next week due to severe weather conditions.
---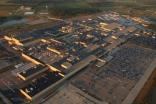 Honda temporarily cutting output at all US, Canada plants - report
17 March 2021
Honda Motor last night said supply chain issues would halt production at most of its US and Canadian vehicle plants for a week.
---
Automakers lobbied for ICE ban delay - paper
16 March 2021
Britain's biggest car manufacturers lobbied the government to delay a ban on petrol and diesel cars by warning that sales would plunge and jobs would be at risk from accelerating the transition to electric vehicles, the Guardian newspaper reported.
---
Daimler's Mercedes to recall 2.6m vehicles in China
16 March 2021
Daimler's Mercedes-Benz is set to launch a massive recall in China next month involving some 2.6m vehicles because of a location software design flaw, according to local reports citing the State Administration for Market Regulation, the country's main quality watchdog.
---
Japanese automakers to step up investments in Indonesia
16 March 2021
Japanese automakers Honda, Suzuki and Mitsubishi Motors pledged to invest over US$1.2bn in Indonesia over the next four years to expand production capacity and to produce electric vehicles (EVs) in the country, according to local reports citing a senior government official.
---
Honda to launch two electric SUVs in USA
15 March 2021
Honda has revealed plans to launch two all-electric SUVs in the USA in the 2024 model year, according to reports citing Honda of America's head of sales Dave Gardner, as the company anticipates tougher emissions targets and growing demand for low- and zero-emission vehicles in the country.
---
Honda City 2021 arrives with new design and radical changes in equipment
15 March 2021
---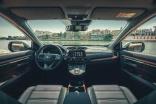 Interior design and technology – Honda CR-V
15 March 2021
Honda defines CR-V as 'Compact Recreational Vehicle' while others regard it as a 'Comfortable Runabout Vehicle'. While the fifth and latest generation model won't set pulses racing, it can be relied on as a practical, family-friendly car. Continuing just-auto/AIC's review of interior design and technology trends, we take a closer look inside this worldwide best seller.
---
Bell and Honda Canada announce new connected car partnership
12 March 2021
---
Honda Motor Europe introduces new premium cabin air filter which effectively contributes to reducing infection risks associated with the SARS COV-2 virus
12 March 2021
---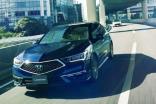 Honda starts leasing Legend with Level 3 autonomous
4 March 2021
Honda Motor on Friday (5 March) will begin lease sales in Japan of the updated Legend EX luxury sedan with its latest Sensing Elite technology which includes the ability to drive on the road under Level 3 autonomous vehicle protocols, reportedly a world first.
---
Honda initiates 'swappable' EV batteries consortium
1 March 2021
Honda Motor said on Monday it had signed a letter of intent with KTM, Piaggio and Yamaha Motor to set up a 'swappable' batteries consortium for motorcycles and light electric vehicles.
---
Japanese global output falls 4.5% in January
26 February 2021
Global production by Japan's eight main automakers fell by 4.5% year-on-year to 2.12m vehicles in January 2021, which was blamed partly on the global shortage of semiconductors.
---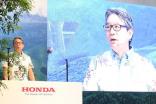 Honda open to partnerships in race for EVs
23 February 2021
Honda is looking to set up more partnerships to tackle future challenges – that is the message coming from the company's incoming CEO, Toshihiro Mibe. The statement is intended as a rallying cry for the company – a recognition that rapid change is upon the automotive industry, and Honda will need to branch out to ensure it is ready to tackle it.
---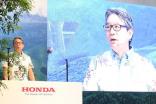 Toshihiro Mibe to become Honda chief executive
19 February 2021
Honda has announced that Toshihiro Mibe, currently the company's R&D chief, will succeed Takahiro Hachigo as chief executive.
---
Honda takes wraps off all-new hybrid HR-V
18 February 2021
---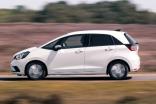 Honda Q3 sales and profits rise, forecasts revised up
9 February 2021
Honda Motor said sales revenue for the third fiscal quarter of 2020/2021 rose 0.6% to JPY3,771.5bn due to an increase from its automobile business.
1
...
Honda Group news
---
---
---
---
---
Most popular news
---
Most popular insights
---