Guangzhou Automobile
---
All the very latest information about Guangzhou Automobile in one place. The latest Guangzhou Automobile business news, analysis, comment and interviews, all from our automotive industry experts at just-auto.
Latest news
---
GAC in JV with iFlytek for smart interiors
3 December 2020
Chinese state owned automaker GAC Group announced plans to establish a joint venture with leading local artificial intelligence (AI) company iFlytek to produce smart interior modules for its vehicles.
---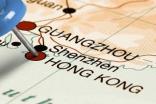 2020 Guangzhou motor show world debuts
23 November 2020
Below is just-auto.com's list of global debuts at Auto Guangzhou 2020.
---
GAC MOTOR lands in Chile with GS4, GS3, and GA4, building up strength in South America and accelerating global expansion
23 November 2020
---
Toyota to provide hybrid system to GAC - report
15 October 2020
Toyota Motor will provide its petrol electric hybrid system to China's Guangzhou Automobile, Japan's business daily Nikkei said it had learned.
---
GAC MOTOR to launch GA8 in Saudi Arabia
13 October 2020
---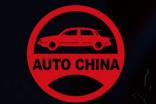 2020 Beijing motor show - the world premieres
30 September 2020
Following two media days and two trade days, AutoChina 2020 opened to the public today, 30 September. Below is a list of world premieres.
---
Toyota to promote hydrogen fuel cells with new JV in China
8 June 2020
Toyota Motor said it had teamed up with five Chinese companies to promote the use of hydrogen fuel cell powertrains in China's commercial vehicle sector.
---
GAC MOTOR delivers the first all-electric vehicle GE3 Overseas
8 June 2020
---
Six companies establish R&D joint venture for commercial vehicle fuel cell systems for the creation of a hydrogen-based society in China
8 June 2020
---
BorgWarner extends engine cam timing cooperation with GAC
22 May 2020
BorgWarner says it partnered with Chinese OEM GAC Motor to introduce its next generation of variable cam timing actuators – intelligent cam torque actuation (iCTA) – to GAC's combustion and some models with hybrid applications.
---
Huawei launches 5G Automobile Ecosphere in China
12 May 2020
China's mobile internet infrastructure giant Huawei Technologies has established the 5G Automobile Ecosphere with which it aims to help speed up the adoption of 5G mobile communications technology by the country's automotive industry,  according to local reports.
---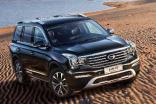 Forthcoming GAC Guangzhou Auto models
28 April 2020
In addition to its JVs with Toyota, Honda, Mitsubishi and FCA, GAC markets multiple models very successfully in China under its own brands. GAC Trumpchi vehicles have been especially well received and the newer GAC NE (New Energy) division is upping its range of EVs in an attempt to take on Tesla.
---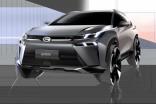 Huawei 5G tech for new GAC crossover
28 April 2020
GAC NE, Guangzhou Auto's New Energy brand for the Chinese market and an intended Tesla competitor, has announced the sales launch of the Aion V. This new crossover will feature a ternary lithium battery pack and Huawei's 5G + V2X intelligent communication system.
---
GAC and GIRH to co-develop COVID19 solutions
1 April 2020
Chinese automaker GAC Group this week signed a partnership agreement with the Guangzhou Institute of Respiratory Health to develop technology and products for the prevention and control of respiratory diseases, according to local reports.
---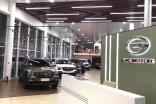 2 March 2020
China-based GAC Motor has officially launched the luxury SUV GS8 across Russia, with newly opened stores in Moscow, St. Petersburg, and Vladimir offering test drives.
---
Toyota provides additional aid for Coronavirus-impacted China
10 February 2020
---
Covestro: innovative lightweight construction concept for seat backs
15 January 2020
---
Visteon to launch cockpit domain controller with GAC
9 January 2020
Visteon has demonstrated its newest SmartCore - the world's first production cockpit domain controller with a third-generation Qualcomm Snapdragon Automotive Cockpit Platform – which will be launched on Chinese automaker Guangzhou Automobile Group's (GAC) new pure electric vehicle platform, Aion LX.
---
GAC MOTOR to launch its Brand and GS8 SUV as its first model in Russia
28 November 2019
---
GAC Group unveils new electric passenger vehicle at Guangzhou Int'l Auto Exhibition
28 November 2019
---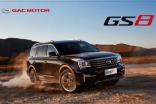 GAC to launch brand in Russia with GS8 SUV
27 November 2019
GAC says it will enter the Russian market with the GS8 SUV next month.
---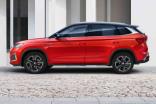 AutoGuangzhou 2019 - the world debuts
22 November 2019
Below is a list of vehicle world premieres which took place on 22 November at the media preview of AutoGuangzhou 2019.
---
Wildlander - best Toyota name since Vellfire, Tank or Roomy?
18 October 2019
Just as Volkswagen and Honda seek to keep their joint venture partners happy by giving them different versions of the same basic model, so too does TMC. FAW Toyota builds and sells the latest RAV4 but GAC Toyota wanted some of the C-SUV action too. Thus the Wildlander, an imminent SUV especially for China.
---
Toyota to develop fuel cell models with Chinese JV partners
30 September 2019
Toyota reportedly plans to launch hydrogen fuel cell car models with Chinese partners Guangzhou Automobile Group (GAC) and FAW Group to boost its presence in the world's biggest vehicle market.
---
FCA APAC chief operating officer retires
25 September 2019
---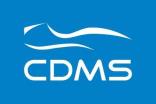 2019 Chengdu motor show - world debuts list
6 September 2019
By no means a major Chinese motor show, nonetheless the annual event in Chengdu is usually the venue for quite a few world premieres. This year's CDMS was no exception.
---
Nidec in EV motor JV with GAC Components
7 August 2019
Japanese electric motor manufacturer Nidec Corporation has agreed to set up a new joint venture company with GAC Components Company, a subsidiary of China's Guangzhou Automobile Group, for the production of drive motors for electric vehicles.
---
GAC Group and Pony.ai acquire licences to test AVs in Guangzhou
18 June 2019
Guangzhou's local authorities recently issued a batch of licences that allow several companies to road test autonomous vehicles, the fourth tier-1 megacity in China turning on the green light to unmanned vehicle road tests following Beijing, Shanghai and Shenzhen.
---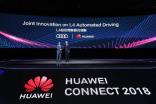 Huawei working with Audi and GAC on driverless cars
13 June 2019
Chinese telecoms giant Huawei says it will launch self-driving cars as early as 2021 in partnership with several carmakers, including Audi, Toyota and Chinese firms.
---
GAC-Nio unveils new EV brand, concept vehicle
28 May 2019
GAC-Nio, a joint venture between China's GAC Group and electric vehicle start-up Nio, has unveiled a new brand for its forthcoming electric vehicles.
1
Guangzhou Automobile news
---
---
---
---
---
Most popular news
---
Most popular insights
---