Great Wall
---
All the very latest information about Great Wall in one place. The latest Great Wall business news, analysis, comment and interviews, all from our automotive industry experts at just-auto.
Latest news
---
Autonomous startup Haomo completes initial fundraising round
1 March 2021
Chinese autonomous vehicle technology startup Haomo Technology Company said it had just closed an initial round of fundraising, according to reports in China.
---
Ibeo Automotive Systems tests LiDAR systems for autonomous driving in Berlin and Beijing
26 February 2021
---
SAIC Motor in tech tie-up with Horizon Robotics
23 February 2021
SAIC Motor Corporation has signed an agreement with Chinese artificial intelligence (AI) and semiconductor startup company Horizon Robotics to develop new connected services for smart cars.
---
Great Wall unveils two models in Thailand ahead of local production
15 February 2021
Great Wall Motors (GWM) has unveiled two models under its Haval and Ora brands in Thailand, ahead of the launch of local production at its newly-acquired plant in Rayong – Thailand's main automotive production hub.
---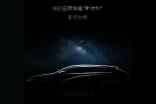 GWM future vehicles - Wey and Haval
13 January 2021
In the first chapter of a series looking at GWM's existing and next generation models, the focus was on three minor brands: Pao, Ora and Great Wall itself. In this second part, the focus shifts to what's new and what's next for Wey and Haval.
---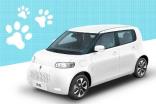 What downturn? Great Wall surges and looks ahead
12 January 2021
In this first of a two-part series, the existing and next generation models of GWM's Pao and Ora brands, along with Great Wall itself, are examined. The second chapter, to be published later this week, will be all about Wey and Haval.
---
Latest Safer Cars For Africa crash test results cause serious concern
3 December 2020
Global NCAP and AA South Africa announced the fourth round of #SaferCarsForAfrica crash test results saying the three models tested, the Great Wall Steed 5 pick up, Haval H1 five door SUV and the Renault Kwid five door compact all gave "serious cause for concern with poor levels of adult and child protection".
---
24 November 2020
Great Wall Motors is claiming a world first for its transverse, nine speed, wet type dual clutch transmission, part of a new generation of powertrain, engine, transmission and relevant control software all independently developed by the Chinese automaker.
---
China sales rise 12.5% in October
11 November 2020
China's new vehicle market continued to recover in October 2020, with sales rising by 12.5% to 2.57m units from 2.29m units in the same month of last year, based on passenger car and commercial vehicle wholesale data released by the China Association of Automobile Manufacturers (CAAM).
---
4 November 2020
Great Wall Motor (GWM) Company Limited has released its financial report for the third quarter of 2020 and they show an upturn on the back of China's recovering car market.
---
GWM's POER pickups for overseas markets offer 8-speed automatic transmission
27 October 2020
---
GWM expands capacity with new base in Wuhan
22 October 2020
Great Wall Motors (GWM) has opened a new manufacturing site (GWM Jingmen Vehicle Production Base) in Wuhan, Hubei Province.
---
GWM signs SPIC with Russia to accelerate globalization
5 October 2020
---
GWM unveils official name of P Series Pickup for international markets at Auto China 2020
5 October 2020
---
Great Wall and GM seal Thai factories sale
2 October 2020
Great Wall Motors (GWM) has now officially signed a share sales and purchase agreement with General Motors to acquire GM's production facilities in Rayong, Thailand.
---
Great Wall doubles investment in its Russian plant
30 September 2020
Great Wall Motors this week announced plans to invest CNY3.7bn (US$542m) to upgrade its vehicle production operations in the Russian city of Tula, located 200km (120 miles) south of Moscow.
---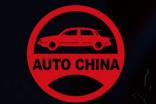 2020 Beijing motor show - the world premieres
30 September 2020
Following two media days and two trade days, AutoChina 2020 opened to the public today, 30 September. Below is a list of world premieres.
---
ZF to produce ibeoNEXT LiDAR system
1 September 2020
Hamburg-based, Ibeo Automotive Systems has commissioned ZF to produce its ibeoNEXT LiDAR system, including the systems electronic control unit.
---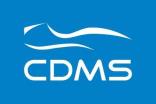 2020 Chengdu motor show - world premieres
27 July 2020
Motor shows might be on hiatus in most countries but in China, they are back. Below is a list of world premieres for this year's event in Chengdu.
---
Great Wall Motors launches new engine and 9DCT transmission
27 July 2020
---
Great Wall unveils two modular platforms, smart system
22 July 2020
Great Wall Motors this week unveiled two new modular vehicle platforms and a digital platform designed to transform the company into a global technology driven mobility company, according to local reports.
---
BMW and GWM China JV factory under construction
25 June 2020
The Spotlight Automotive Factory, a JV between Great Wall Motors (GWM) and BMW Group to make EVs (including electric Minis), has begun construction in Zhangjiagang, Jiangsu province, and the project is progressing smoothly as planned, GWM says.
---
CATL unveils new long life EV battery for mass production
11 June 2020
Chinese electric vehicle (EV) battery manufacturer Contemporary Amperex Technology (CATL) said it had developed a new battery, which can be mass produced, and which industry experts said would be a game changer in reducing the cost of electric vehicles, according to local reports.
---
Huawei launches 5G Automobile Ecosphere in China
12 May 2020
China's mobile internet infrastructure giant Huawei Technologies has established the 5G Automobile Ecosphere with which it aims to help speed up the adoption of 5G mobile communications technology by the country's automotive industry,  according to local reports.
---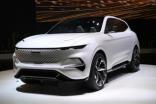 Towards 2m Haval SUVs a year - the future models
4 March 2020
Along with all other major brands in the Chinese market, Haval suffered a sales collapse at home during February after a difficult January. The achievements of Great Wall's SUV specialist make shouldn't be overlooked though, with 2019 another stand-out year, retail sales rising by eight per cent to 727,599 vehicles. That performance, along with the new models that will be rolled out later in 2020, should see Haval bouncing back strongly once the market itself begins to recover.
---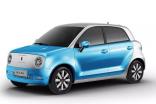 Great Wall future models - Pao, Wey, & Ora
3 March 2020
Even as car sales fell away during the second half of 2019, Great Wall Motor remained less affected than most other Chinese OEMs. Some of that was due to the addition of Ora, an electric brand but it also reflected the popularity of Wey, one of the more successful debuts of recent years.
---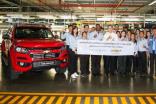 General Motors axing 1,500 Thai factory workers
19 February 2020
General Motors will begin firing around 1,500 employees in Thailand in June, following the sale of its factories there to Great Wall Motors, media reported, citing a government official.
---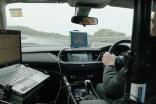 GM sounds the retreat over Oceania and Thailand
17 February 2020
General Motors announced over the weekend plans to withdraw from a number of markets in the Asia-Pacific and Oceania regions to focus on its most profitable global territories.
---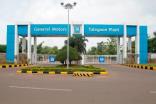 Great Wall agrees to buy Indian GM plant
20 January 2020
Great Wall Motors (GWM) confirmed at the end of last week that it has agreed to buy General Motors' (GM) remaining car plant in Talegaon in the Indian state of Maharashtra.
---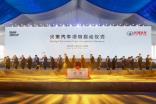 New BMW joint venture to build electric Mini in China
29 November 2019
BMW Group and Great Wall Motor have announced a joint venture plant in China under a new name to build electric Minis.
1
Great Wall news
---
---
---
---
---
Most popular news
---
Most popular insights
---