General Motors
---
All the very latest information about General Motors in one place. The latest General Motors business news, analysis, comment and interviews, all from our automotive industry experts at just-auto.
Latest news
---
Tesla, GM and Toyota 'best-placed for 2021 recovery'
11 December 2020
Tesla, General Motors (GM) and Toyota are the best-placed vehicle manufacturers to benefit from the automotive industry's continued recovery from pandemic slowdown in 2021, according to a new study by GlobalData, a leading data and analytics company.
---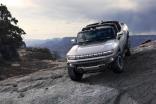 No buyouts for GMC dealers not going with Hummer EV
9 December 2020
General Motors reportedly does not plan to offer buyouts to GMC dealers like it has for franchise owners of its Cadillac brand who don't want to invest in outlets to sell all electric vehicles.
---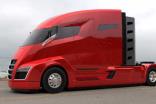 Backgrounder - Nikola and GM's renegotiated deal
3 December 2020
US electric truck developer Nikola and General Motors have this week announced details of their renegotiated tie up. This follows weeks of speculation after a short-seller accused Nikola of falsifying some of its results and overstating the capabilities of its technology. Nikola has fiercely denied the accusations but founder Trevor Milton left the company in response, forcing GM to rethink the terms of the deal.
---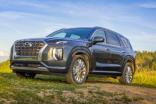 South Korean sales rise 5% in November
2 December 2020
Domestic sales by South Korea's five main automakers combined increased by 5.3% to 143,591 units in November 2020 from 136,414 units in the same month of last year, according to preliminary data released individually by the companies.
---
GM South Korea union members reject labour deal
1 December 2020
General Motors, long struggling with labour relations in South Korea, will have to renegotiate a preliminary labour deal after a majority of union members voted against it.
---
General Motors signs MoU with Nikola to supply Hydrotec fuel cell systems
30 November 2020
---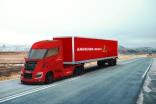 General Motors signs fuel cell systems MoU with Nikola
30 November 2020
General Motors said it had signed a non-binding memorandum of understanding with Nikola Corporation for a global supply agreement to provide its Hydrotec fuel cell system for Class 7/8 semi-trucks. The MoU replaced the previous transaction announced last September.
---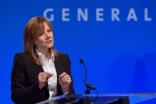 GM decision underlines shifting sands on US emissions rules
27 November 2020
Earlier this week, General Motors confirmed it was withdrawing its support from the Trump administration's efforts to restrict California's ability to set its own more stringent emissions laws.
---
GM reverses course on California emissions rules
24 November 2020
General Motors has it will no longer back the outgoing Trump administration's effort to stop California from setting its own emissions rules in an ongoing court fight.
---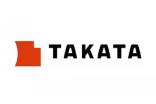 GM to recall 7m vehicles over Takata inflators
24 November 2020
The Takata airbag inflator recall has reared its head again with the new GM will recall 7m vehicles worldwide.
---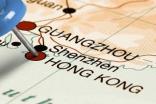 2020 Guangzhou motor show world debuts
23 November 2020
Below is just-auto.com's list of global debuts at Auto Guangzhou 2020.
---
Automakers sue to block Massachusetts vehicle data initiative
23 November 2020
A group representing General Motors, Toyota Motor, Volkswagen and other major automakers have filed suit to block a Massachusetts state ballot initiative that seeks to dramatically expand access to vehicle data, Reuters reported.
---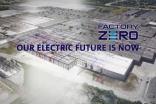 GM installs 5G at Hamtramck 'Factory Zero'
23 November 2020
General Motors claims its so-called Factory Zero, the Detroit-Hamtramck Assembly Center, now the company's all-electric vehicle assembly plant, is the first automotive factory in the US to install dedicated 5G fixed mobile network technology.
---
Niron teams with Marquette University and GM for EV drivetrains
23 November 2020
Niron Magnetics is partnering with Marquette University and General Motors to develop electric vehicle drivetrains using a US$5m grant from the Department of Energy.
---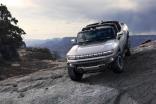 GM boosts EV investment and model line
20 November 2020
General Motors chairman and CEO Mary Barra has revealed the automaker would offer 30 all electric models globally by mid decade.
---
General Motors launching OnStar Insurance
19 November 2020
General Motors is returning to the US auto insurance market using data from on board telematics.
---
Labour trouble could see GM exit South Korea - report
18 November 2020
A top General Motors executive has reiterated persistent industrial unrest could drive it out of South Korea, just two years after it received a state backed rescue package to stay.
---
Strikes cloud future of GM Korea
17 November 2020
GM Korea's labour union, which is in wage and collective bargaining negotiations with management, was set to stage another four day partial strike starting today (Tuesday 17 November), adding to the uncertainties facing the automaker as it struggles with weak performance.
---
President elect Biden holds virtual meeting with top US CEOs
17 November 2020
US president elect Joe Biden has hosted a virtual joint meeting with labour union leaders and the chief executives of major tech, retail and auto companies.
---
XL Fleet expands XLP plug-in hybrid electric drive system for use in multiple GM fleet applications
17 November 2020
---
GM and NHTSA eye Bolt EV battery fires
16 November 2020
Owners of some 2017-2019 Chevrolet Bolt vehicles in the US have been warned to park their cars outside and away from homes until their vehicles have been repaired, due to a new recall for the risk of fire.
---
Hankook supplies GM Silverado and Sierra HD tyres
13 November 2020
---
Webasto supplies Corvette retractable hardtop
13 November 2020
---
GM Canada union members ratify new collective agreement
12 November 2020
Unifor union members at General Motors Canada facilities in St Catharines, Oshawa and Woodstock voted 85% to ratify a new three year collective agreement that includes significant investments, job security and economic gains.
---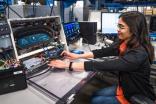 GM adds 3,000 tech jobs to boost virtual testing and software
10 November 2020
General Motors has said it will hire 3,000 new employees across engineering, design and IT to help transform the future of product development and software as a service. The jobs will be added from now through the first quarter of 2021.
---
Union deal with GM to return truck assembly to Oshawa
9 November 2020
Canadian auto union Unifor has reached a tentative agreement with General Motors Canada which includes a C$1.3bn investment which brings truck assembly back to the Oshawa plant, plus new investments for the St. Catharines Powertrain Plant and Woodstock Parts Distribution Centre.
---
GM recalling 194,105 vehicles for accumulator check
9 November 2020
General Motors is recalling 194,105 vehicles to check for bolts missing from a stop-start system component.
---
GM Korea to reconsider investments following strike action
9 November 2020
GM Korea said it was reconsidering its planned investment in its Bupyeong plant in Incheon in response to continued strike action by its unionized workers over wages, according to local reports at the weekend.
---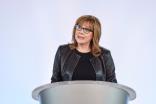 General Motors Q3 operating profit soars
5 November 2020
General Motors on Thursday (5 November) reported adjusted EBIT up 78% year on year to US$5.3bn for the third quarter of 2020. Revenue was flat at $35.5bn.
---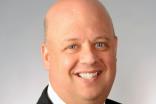 GM names new CFO from outside auto industry
2 November 2020
General Motors has named Delta Air Lines CFO Paul Jacobson chief financial officer, joining the automaker on 1 December. He will report to chairman and CEO Mary Barra.
3
...
General Motors news
---
---
---
---
---
Most popular news
---
Most popular insights
---