Fiat
---
All the very latest information about Fiat in one place. The latest Fiat business news, analysis, comment and interviews, all from our automotive industry experts at just-auto.
Latest insights
---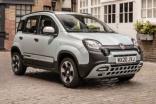 Mild hybrid tech powers Fiat Panda to No.1
16 December 2020
The Italian market might be down by 29% year to date but November wasn't too bad, falling by 8%. Fiat had a good month, dipping by less than 2% due to high demand for the Panda. A new mild hybrid powertrain has given this soon to be nine-year old city car a new lease of life. Can the momentum be maintained?
---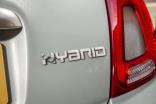 ANALYSIS - MY2021 Fiat 500 Mild Hybrid
8 October 2020
While competitors wrack their brains trying to find ways to make money selling tiny cars, FCA just gets on with it. Even after the worst year in living memory, about 150,000 Fiat 500s will be sold Europe-wide in 2020. Thanks to luck and skill, every one of those will likely be profitable too, including the newest variant, a mild hybrid.
---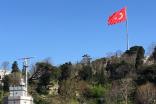 All of Turkey's Christmases come at once as sales continue to confound
5 August 2020
As anticipated, July was indeed a month to remember for the Turkish market with light vehicle sales surging by an astonishing 387% year on year to over 87,000 units.
---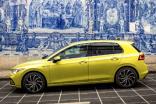 EU sales data shocks include Volvo outselling Fiat
17 April 2020
ACEA data for calendar Q1 in the European region reveal some astonishing changes in brand rankings. That includes Volvo easily outselling Fiat in March and Nissan being fewer than 500 vehicles behind all of FCA.
Latest interviews
---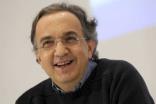 GENEVA INTERVIEW - FCA's Sergio Marchionne
6 March 2018
Fiat Chrysler chief Sergio Marchionne is never short of a few words for the press, in an hour long round table in Geneva he covered a multitude of bases from the performance of the brands, steel tariffs in the US, the Chinese, diesel engines, new technologies and even his own plans once he steps down from his role.
---
INTERVIEW: Nexteer Automotive president and COO Laurent Bresson
19 January 2015
Nexteer, the former GM Saginaw steering division, has flourished under the ownership of China-based Pacific Century Motors its owner since 2011. Calum MacRae caught up with Nexteer's president and COO Laurent Bresson at the recent NAIAS.
---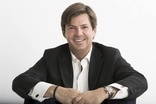 INTERVIEW: Fiat brand head, Olivier Francois
17 November 2014
Fiat's 500 family could be the template for future C or D segment models, Fiat global brand chief Olivier Francois has hinted in an interview with just-auto.
---
18 September 2014
Mentor Graphics is a major supplier of software tools that help engineers design electronic systems and components. Headquartered in Oregon, US, Mentor generates annual revenues of some US$1bn. Its tools are involved in the design of almost every electronic gadget you can think of. To find out about its automotive business, Matthew Beecham spoke to Martin O'Brien, General Manager, Integrated Electrical Systems Division Mentor Graphics.
Latest news
---
SolarEdge e-Mobility to supply electrical powertrain and battery solution for Fiat E-Ducato
17 February 2021
SolarEdge Technologies, Inc., announced that the Company has been selected and will begin to supply full electrical powertrain units and batteries for the production of the Fiat E-Ducato light commercial vehicle. "We are excited to be a part of this...
---
Strattec Security reports fiscal 2021 second quarter operating results
29 January 2021
STRATTEC SECURITY CORPORATION reported operating results for the fiscal second quarter ended December 27, 2020. Net sales for the second quarter ended December 27, 2020 were $127.4 million, compared to net sales of $106.3 million for the second quarter...
---
Stellantis executives named
20 January 2021
Stellantis said it was "establishing an efficient governance from day one with appointment of its top executive team, together with the nine dedicated committees covering company-wide performance and strategy. CEO Carlos Tavares said: "This...
---
Fiat Chrysler Automobiles partners with Wipro to establish its first Global Digital Hub in India
18 January 2021
Wipro Limited, a leading global information technology, consulting, and business process services company, today announced that it has been chosen as a strategic technology services partner by Fiat Chrysler Automobiles to establish its first Global Digital Hub...
---
FCA announced as first automotive OEM to implement Amazon's new Alexa Custom Assistant
18 January 2021
FCA will be the first automaker to implement Amazon's Alexa Custom Assistant into its vehicles, making it fast and easy to create intelligent voice experiences for FCA products. The Alexa Custom Assistant solution is built directly on the Alexa...
---
Chip shortage cuts more vehicle production
12 January 2021
Ford, Toyota, Fiat Chrysler Automobiles and Nissan Motor have all said they would cut vehicle production this month due to a shortage of semiconductors as demand rebounds from the coronavirus crisis.
---
Paris and Rome welcome PSA/FCA merger
8 January 2021
Senior French and Italian politicians have hailed the merger between PSA and FCA to create the Stellantis manufacturing operation, after it was approved by shareholders.
---
Stellantis should pave the way for new UK models - union
5 January 2021
The merger between Fiat Chrysler and PSA Group, which includes the Ellesmere Port and Luton Vauxhall/Opel plants, has been welcomed by the Unite union.
---
FCA chief HR officer Linda Knoll to retire
23 December 2020
Fiat Chrysler Automobiles N.V. has announced that Linda Knoll, its Chief Human Resources Officer, has elected to retire after nearly three decades of service.
---
FCA selects Cerence to provide conversational and interactive AI in all-new electric Fiat 500
17 December 2020
Cerence Inc, AI for a world in motion, announced that FCA has selected Cerence to provide conversational AI in the all-new electric Fiat 500, FCA's first fully electric vehicle. The new Cerence-powered automotive assistant is central to the New 500 as...
---
Hankook Tire adds Fiat to growing original equipment portfolio
26 November 2020
Global leading tire company Hankook Tire will equip Fiat with its original equipment tire, Kinergy Eco², expanding its ever-growing global original equipment. The Fiat 500 and Fiat Panda, always European leaders in their segment, are the first FCA city...
---
BT deploys SD-WAN for FCA in Europe
25 November 2020
BT is to deploy new a software defined wide area network (SD-WAN) for FCA in Europe.
---
FCA, Kaluza explore EV smart charging services
20 November 2020
Fiat Chrysler Automobiles (FCA) and Kaluza, an intelligent energy platform provider, have entered into a Memorandum of Understanding (MoU) aimed at exploring how to deliver cheaper, simpler and more sustainable EV charging services to FCA's customers through Kaluza's pioneering cloud platform.
---
AAM supplies EcoTrac disconnecting AWD for new 2021 Chrysler Pacifica
20 November 2020
American Axle & Manufacturing (AAM) is supplying its award-winning EcoTrac Disconnecting All-Wheel-Drive for Chrysler's new 2021 Chrysler Pacifica minivan with AWD. AAM's system seamlessly provides AWD safety and performance only when the...
---
Fiat updates Panda range for 2021
26 October 2020
In its 40th year on sale, the Fiat Panda is enjoying a refresh for the 2021 model year. This update also sees an overhaul of the Panda range and trim levels with the inclusion of the new Fiat Panda Sport. A fan favourite, the Panda is still available as...
---
Fiat Chrysler to invest up to $1.5 bn to build electric vehicles in Canada
16 October 2020
Unifor's Master Bargaining Committee has reached a tentative agreement on behalf of 9000 Unifor members, with Fiat Chrysler Automobiles that includes a significant commitment to both maintain and build its manufacturing footprint in...
---
FCA Canada reports third-quarter 2020 sales results
5 October 2020
FCA Canada reported third-quarter 2020 sales of 54,399 vehicles, a decrease of 11 per cent from 60,928 sold in Q3 2019. "Every month in the third quarter showed improved recovery, with September recording retail growth versus 2019," said David...
---
BorgWarner to supply EGR modules for FCA mild hybrids
27 August 2020
BorgWarner supplies its exhaust gas recirculation (EGR) technology to the latest FireFly gasoline engine, which was developed for the Fiat 500 and Panda hybrid models.
---
Fiat Professional confirms pricing and specification of Fiat e-Ducato for UK market
21 August 2020
Orders for the 100% electric Fiat E-Ducato are now open, priced from £47,675 excluding VAT (after the Government PiVG). Kickstarting the Fiat brand's foray into 100% electric vehicles, the E-Ducato large LCV receives a range of between 99 and...
---
702 orders for Ram 1500 TRX launch edition filled in less than one day
20 August 2020
Ram Truck announced that orders for the 2021 Ram 1500 TRX Launch Edition were filled in approximately three hours on Tues., Aug. 18. Only 702 – commemorating the TRX's barrier-shattering 702-horsepower 6.2-liter supercharged HEMI® V-8 –...
---
Pirelli launches new tyre for Fiat 500 collectors
20 August 2020
Pirelli is launching a new tyre for the iconic Fiat 500: the car that symbolised mass motoring in Italy more than any other. This new tyre forms part of the Pirelli Collezione: a family of tyres dedicated to cars from 1950 to 1980, which combine a classic...
---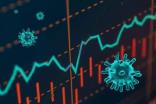 UPDATED - Daily automotive coronavirus briefing FREE TO READ
19 August 2020
A daily update of news and views on the COVID-19 coronavirus crisis and its impact on the automotive sector
---
FCA books EUR1bn operating loss due to COVID-19
3 August 2020
FCA said it contained the Q2 COVID-19 impact with a net operating loss of EUR1.0bn and adjusted EBIT of a EUR 0.9bn loss.
---
Fiat Chrysler Automobiles resumes production in Serbia - reports
8 July 2020
Fiat Chrysler Automobiles (FCA) Serbia has resumed production activities at its Kragujevac factory, local media reported.
---
FCA Canada reports second-quarter 2020 sales results
6 July 2020
FCA Canada reported second-quarter 2020 sales of 33,718 vehicles, a decrease from 63,410 sold in Q2 2019. "In the wake of the coronavirus pandemic, these have been challenging months and yet the Company has gained retail market share this past quarter...
---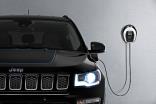 FCA agrees EUR6.3bn credit facility with Intesa Sanpaolo
25 June 2020
FCA Italy, the wholly owned subsidiary of Fiat Chrysler Automobiles, and other Italian companies in the FCA Group have signed a three year, EUR6.3bn credit facility with Intesa Sanpaolo, Italy's largest banking group.
---
FCA debuts new 500 'la Prima' hatchback
9 June 2020
To follow the successful pre-booking for the New 500 "la Prima" convertible – numbered edition – presented this March in Milan and now no longer available, the New 500 line-up is expanding, with the second "Launch Edition":...
---
Targa Telematics selected as FCA technology partner for fleet management services
8 June 2020
Targa Telematics and Fiat Chrysler Automobiles have signed a multi-year agreement for fleet management solutions for business customers in the European market. The initiative covers all FCA connected models in the EMEA area. A simple, intuitive and...
---
E-Ducato, the new model from Fiat Professional: 100% Ducato, 100% electric
8 June 2020
A year has passed since the presentation of the prototype E-Ducato, the full electric BEV (Battery Electric Vehicle) developed by Fiat Professional as part of its journey toward zero-emissions vehicles. "World Environment Day" today is the...
---
FCA employee health and safety a priority as company prepares to restart North American production operations
12 May 2020
As Fiat Chrysler Automobiles (FCA) prepares to resume its North American manufacturing operations, the Company has developed and is implementing a comprehensive program of enhanced safety measures to protect employees, their families and the surrounding...
Fiat news
---
---
---
---
---
Most popular news
---
Most popular insights
---