Fiat-Chrysler Group
---
All the very latest information about Fiat-Chrysler Automobiles in one place. The latest Fiat-Chrysler Automobiles business news, analysis, comment and interviews, all from our automotive industry experts at just-auto.
Latest news
---
DHL Express buys Fiats to electrify last mile delivery
23 April 2021
DHL Express said it had purchased 100 electric E-Ducato vans from Fiat to further electrify last mile deliveries.
---
Alfa Romeo opens new headquarters
22 April 2021
---
Maserati unveils Levante Hybrid
21 April 2021
---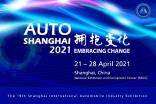 Auto Shanghai 2021 - the world premieres
20 April 2021
There are multiple updates to just-auto.com's list of concepts, prototypes and production model global debuts at the Shanghai motor show following the press preview.
---
Judge denies automaker's chip supply order request
16 April 2021
A federal judge in Michigan has denied an automaker's request to issue an emergency order forcing a supplier to provide microprocessor chips.
---
FCA Canada reports first-quarter 2021 sales results
6 April 2021
---
Low demand triggers Stellantis plant closure
29 March 2021
Stellantis will halt production at its plant in Melfi, southern Italy for the period 2-12 April because of low demand triggered by the COVID-19 crisis, the UILM union said on Monday.
---
CEO reorganises Lancia under Stellantis
29 March 2021
Lancia CEO, Luca Napolitano, has announced the reorganisation of the Lancia brand with immediate effect.
---
Jeep brand creates jeep 4xe charging network, works with electrify America to provide EV charging at off-road trailheads throughout the United States
29 March 2021
---
Stellantis mulls Melfi plant line closure - union
25 March 2021
Stellantis is considering whether to close one of two production lines at its Melfi car plant in southern Italy, the head of the FIM CISL union told Reuters.
---
New 2022 Jeep Wagoneer and Grand Wagoneer now available to order
12 March 2021
---
Jeep Wagoneer and Grand Wagoneer first with Amazon Fire TV
5 March 2021
Stellantis' Jeep claims its revived Wagoneer and Grand Wagoneer, which will make their debut on 11 March, will be the first vehicles to integrate Amazon Fire TV for Auto, giving passengers access to their favorite shows, movies, apps, unique vehicle features and Alexa.
---
Stellantis reshuffles UK management deck
5 March 2021
Stellantis has announced a new management structure for its brands in the UK.
---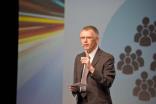 Stellantis "not a crisis merger" - CEO
4 March 2021
Stellantis insists the fusion of PSA and FCA is not a "crisis merger" as the fledgling company looks to cement its new identity.
---
Stellantis off to "flying start" - CEO
3 March 2021
Stellantis says its 2020 financial results for PSA and FCA show the newly-combined company making a "flying start" ahead of further details being released.
---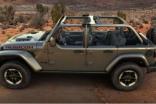 New half doors for Jeep Wrangler
26 February 2021
Jeep Performance Parts (JPP) from Mopar is introducing new half doors for the Jeep Wrangler.
---
SolarEdge e-Mobility to supply electrical powertrain and battery solution for Fiat E-Ducato
17 February 2021
---
AAM awarded next generation Ram heavy duty axle and driveshaft program
15 February 2021
---
Dayco partners with Maserati to optimize hybrid technology
1 February 2021
---
Strattec Security reports fiscal 2021 second quarter operating results
29 January 2021
---
Fiat Chrysler Automobiles partners with Wipro to establish its first Global Digital Hub in India
18 January 2021
---
FCA announced as first automotive OEM to implement Amazon's new Alexa Custom Assistant
18 January 2021
---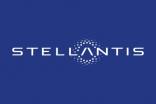 Deal done and a Stellantis is born
18 January 2021
The new corporate entity - Stellantis - resulting from the merger of Peugeot-Citroen (PSA) and Fiat-Chrysler (FCA) has now come into being, the full merger completed.
---
Chip shortage cuts more vehicle production
12 January 2021
Ford, Toyota, Fiat Chrysler Automobiles and Nissan Motor have all said they would cut vehicle production this month due to a shortage of semiconductors as demand rebounds from the coronavirus crisis.
---
All-new 2021 Jeep Grand Cherokee breaks new ground in full-size SUV segment
8 January 2021
---
MTA named FCA EMEA Supplier of the Year
8 January 2021
MTA says it has been named FCA Supplier of the Year during the EMEA 2020 Supplier Conference, held in Turin last month (December, 2020).
---
Paris and Rome welcome PSA/FCA merger
8 January 2021
Senior French and Italian politicians have hailed the merger between PSA and FCA to create the Stellantis manufacturing operation, after it was approved by shareholders.
---
FCA targets India for strategic growth
7 January 2021
Fiat Chrysler Automobiles (FCA) has announced an investment of US$250m to increase sales volumes and enhance its portfolio in the lucrative SUV segment in India. It's a sign that the company sees India as a strategic growth pole.
---
Italy not ruling out Stellantis stake - reports
6 January 2021
Italy could take a stake in Stellantis but any such investment would be made in a consensual way, deputy economy minister Antonio Misiani told an Italian newspaper.
---
FCA spending $250m to launch four Jeeps in India
6 January 2021
Fiat Chrysler Automobiles said it would spend US$250m to grow in India with the launch of four new Jeep sport utility vehicles (SUVs) over the next two years.
1
...
Fiat-Chrysler Group news
---
---
---
---
---
Most popular news
---
Most popular insights
---