FAW
---
All the very latest information about FAW in one place. The latest FAW business news, analysis, comment and interviews, all from our automotive industry experts at just-auto.
Latest news
---
CNH and FAW revive Iveco talks
6 January 2021
CNH Industrial is again in talks with FAW over the future of truckmaker Iveco, the Italian-American group said after sources had told Reuters it had revived previously aborted negotiations.
---
Renesas and FAW establish joint laboratory to accelerate development of next-generation smart vehicles for China's automotive market
18 December 2020
---
China Automotive Systems registers record high monthly shipments to commercial vehicle market in China
4 December 2020
---
Volkswagen commences climate-friendly MEB production at Foshan and Anting plants
30 November 2020
---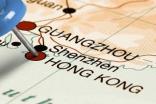 2020 Guangzhou motor show world debuts
23 November 2020
Below is just-auto.com's list of global debuts at Auto Guangzhou 2020.
---
Volkswagen launches production of e-drive in China
17 November 2020
Volkswagen launched production in China of its first electric vehicle drive module designed specifically for electric vehicles based on its MEB platform, as it looks to increase its exposure to the world's largest electric vehicle market.
---
China sales rise 12.5% in October
11 November 2020
China's new vehicle market continued to recover in October 2020, with sales rising by 12.5% to 2.57m units from 2.29m units in the same month of last year, based on passenger car and commercial vehicle wholesale data released by the China Association of Automobile Manufacturers (CAAM).
---
FAW to invest heavily to develop Hongqi brand
3 November 2020
FAW Group announced plans to invest CNY210bn (US$31bn) to develop its Hongqi brand into a leading global premium automotive brand in the long term.
---
Audi and FAW establish new company to produce electric vehicles in China
14 October 2020
---
Livox, Zhito and FAW Jiefang collaborate on heavy truck lidar
12 October 2020
---
FAW Iveco talks on hold - report
30 September 2020
Chinese state-owned car maker FAW Group had held talks to acquire Italian truck group Iveco earlier this year but these had now been put on hold, two Reuters sources said.
---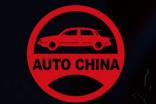 2020 Beijing motor show - the world premieres
30 September 2020
Following two media days and two trade days, AutoChina 2020 opened to the public today, 30 September. Below is a list of world premieres.
---
Audi eyes EV JV with China partner - reports
28 September 2020
Volkswagen Group premium brand Audi is in talks with long-term partner FAW Group about creating a second joint venture to build electric cars on its PPE platform in China, Reuters said, citing a weekend report in Germany's Automobilwoche.
---
VW and China JVs to spend EUR15bn on EVs by 2024
28 September 2020
Volkswagen said on Monday it and three local joint ventures planned to invest around EUR15bn ($17.44bn) in electric mobility in China, the world's biggest car market, between 2020 and 2024.
---
Baidu opens Apollo Go robotaxi service
24 August 2020
Baidu has opened the Apollo Go Robotaxi service in Cangzhou, Hebei province, extending robotaxi coverage to the downtown area of a city for the first time in China.
---
Keysight's connected car test solutions enable FAW to ensure reliability and performance of in-vehicle and V2V communications
20 August 2020
---
FAW eyes higher Hongqi sales targets
12 August 2020
China's FAW Group is considering setting a higher sales target for its Hongqi, or Red Flag, premium brand in coming years as its sales surge, its chairman said on Wednesday.
---
Volkswagen to raise stake in JAC-VW
23 July 2020
Volkswagen AG plans to invest CNY5.22bn (US$746m) to increase its stake in its JAC-Volkswagen joint venture in China from 50% to 75%, according to a Shanghai Stock Exchange filing by its local partner JAC Motors.
---
VW-SAIC JV to make Audis in Shanghai plants - report
14 July 2020
The Volkswagen-SAIC Motor joint venture will spend CNY4.13bn (US$590m) to revamp its car plants in Shanghai to make Audi sedans, according to a government document seen by the Reuters news agency.
---
Toyota to promote hydrogen fuel cells with new JV in China
8 June 2020
Toyota Motor said it had teamed up with five Chinese companies to promote the use of hydrogen fuel cell powertrains in China's commercial vehicle sector.
---
Six companies establish R&D joint venture for commercial vehicle fuel cell systems for the creation of a hydrogen-based society in China
8 June 2020
---
FAW joint ventures launch new Audi Q7, Toyota EV
14 May 2020
FAW-Volkswagen, one of Volkswagen's main Chinese joint ventures, launched the new Audi Q7 last week as the company looks to strengthen the brand's lead in the country's large size premium SUV segment.
---
Huawei launches 5G Automobile Ecosphere in China
12 May 2020
China's mobile internet infrastructure giant Huawei Technologies has established the 5G Automobile Ecosphere with which it aims to help speed up the adoption of 5G mobile communications technology by the country's automotive industry,  according to local reports.
---
FAW Group, Silk EV to co-produce Hongqi sports car
27 April 2020
Chinese state owned automaker FAW Group and automotive engineering company Silk EV last week signed a letter of intent to jointly produce a new Hongqi-branded sports car in China.
---
FAW-Hongqi starts building new car plant in Changchun
16 April 2020
China's FAW Group this week started construction of a new assembly plant for Hongqi-branded new-energy vehicles in Changchun, the capital of China's Jilin province.
---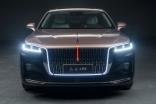 FAW Hongqi rising rapidly towards German brands
15 April 2020
FAW Group says it sold 3.464 million vehicles in 2019, a year-on-year gain of 1.3%. That wasn't only due to the JVs with the Volkswagen Group, Toyota and Mazda, the company's own divisions having each had very strong years. We all know what happened to the Chinese market during the first quarter but if planned new models count for anything, then FAW's aggressively expansive Hongqi and Bestune divisions may surprise many in 2020.
---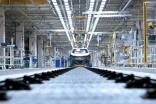 Automakers restart production in China
18 February 2020
Automakers across China restarted production this week, after three weeks of shutdowns to help prevent the spread of the COVID19 virus, although most are operating in conditions far from normal.
---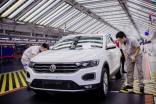 Automakers plan gradual resumption of China output
10 February 2020
Some carmakers were likely to have restarted output at China factories after shutting temporarily due to the coronavirus, media reports on Monday ( February) said.
---
Toyota provides additional aid for Coronavirus-impacted China
10 February 2020
---
FAW Volkswagen eyes further growth with 29 new models in 2020
20 January 2020
Chinese car making joint venture FAW-Volkswagen said it planned to launch 29 new vehicle models this year, including six new energy vehicles, as the company looks to continue to outperform in its domestic market.
1
...
FAW news
---
---
---
---
---
Most popular news
---
Most popular insights
---