Dodge
---
All the very latest information about Dodge in one place. The latest Dodge business news, analysis, comment and interviews, all from our automotive industry experts at just-auto.
Latest insights
---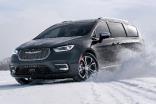 FCA future models - Chrysler and Dodge
19 March 2020
What will be the future of the Chrysler and Dodge brands? Each is restricted mainly to North America and there is more than enough volume and profit there from the current model ranges. Trouble is, lots of vehicles are overdue to be replaced, which means major spending. Will that happen?
---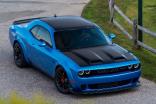 Will FCA keep or kill Chrysler and Dodge?
26 February 2019
Thanks to Ram and Jeep, FCA has strong cashflow and is making a lot of money in the USA. Big profits can quickly vanish though when there are so many brands needing fresh models. Which is why some see Chrysler and Dodge being phased out in the 2020s. But will these historic names really disappear?
---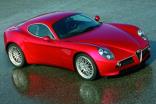 Fiat Chrysler lays out its plans - what happens next?
4 June 2018
Jeep and Ram, two brands which are successful mainly in the USA, are expected to account for most of the future profitability of Fiat Chrysler Automobiles at a global level over the next five years. That was the gist of the announcements made at FCA's 'Capital Markets Day'. Although a lot was said at Balocco, many questions concerning the next generation of models for FCA divisions went unanswered.
---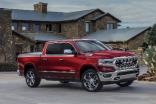 ANALYSIS - future Chrysler, Dodge and Ram models
17 January 2018
The success of the new Ram 1500 is key to FCA. Should this high-margin pick-up become an even better seller than the old-shape model, it will see the final flames of what had once been a massive cash burn extinguished this year. Following a recent feature on Fiat and Abarth, this report takes a look at what else is in the pipeline for Ram, as well as for the Chrysler and Dodge brands.
Latest interviews
---
INTERVIEW: Nexteer Automotive president and COO Laurent Bresson
19 January 2015
Nexteer, the former GM Saginaw steering division, has flourished under the ownership of China-based Pacific Century Motors its owner since 2011. Calum MacRae caught up with Nexteer's president and COO Laurent Bresson at the recent NAIAS.
---
Q&A with TRW: Radio frequency (RF) systems, keyless entry and TPMS
8 March 2013
TRW has been active in keyless entry for many years, albeit as a relatively small player. Similar radio-frequency (RF) technology underpins both keyless entry and tyre pressure monitoring systems (TPMS), the latter being a technology in which TRW is one of the leading global players Ian Henry spoke to Andy Whydell, TRW's Senior Manager for Global Electronics Product Planning, and Tim Hannon, Sales Manager, RF Products about the company's activities in the sector and market trends.
---
DETROIT INTERVIEW: Fiat's Marchionne: auto industry needs consolidation
11 January 2012
There needs to be another round of consolidation of the motor industry worldwide or some companies will not survive, according to Fiat and Chrysler chief Sergio Marchionne
---
GOLDING'S TAKE: The challenged man handling Fiat, Alfa, Lancia, Chrysler and Jeep
20 December 2010
Imagine you are Andrew Humberstone. There you are minding your own business in the Gulf states, happily wholesaling Ferrari and Maserati for the Fiat Group and playing polo with the rich and famous, when Sergio Marchionne himself no less, rings and tells you to catch a flight to the UK and take charge of Fiat over there.
Latest news
---
Judge denies automaker's chip supply order request
16 April 2021
A federal judge in Michigan has denied an automaker's request to issue an emergency order forcing a supplier to provide microprocessor chips.
---
Stellantis Windsor plant labour row rumbles on
21 January 2021
Workers involved in a labour dispute which threatened to close the Stellantis assembly plant in Windsor, Ontario have returned to work as negotiators continue trying to resolve a contractor issue, a media report said.
---
Stellantis executives named
20 January 2021
Stellantis said it was "establishing an efficient governance from day one with appointment of its top executive team, together with the nine dedicated committees covering company-wide performance and strategy. CEO Carlos Tavares said: "This...
---
Chip shortage cuts more vehicle production
12 January 2021
Ford, Toyota, Fiat Chrysler Automobiles and Nissan Motor have all said they would cut vehicle production this month due to a shortage of semiconductors as demand rebounds from the coronavirus crisis.
---
Paris and Rome welcome PSA/FCA merger
8 January 2021
Senior French and Italian politicians have hailed the merger between PSA and FCA to create the Stellantis manufacturing operation, after it was approved by shareholders.
---
FCA US reports fourth-quarter and full-year 2020 sales results
6 January 2021
FCA US LLC sold 499,431 vehicles in the fourth quarter and 1,820,636 vehicles for 2020 as a resilient dealer network offset much of the decline in fleet sales caused by the COVID-19 pandemic. Retail sales for the quarter rose 1% due in large part to the...
---
Fiat Chrysler to invest up to $1.5 bn to build electric vehicles in Canada
16 October 2020
Unifor's Master Bargaining Committee has reached a tentative agreement on behalf of 9000 Unifor members, with Fiat Chrysler Automobiles that includes a significant commitment to both maintain and build its manufacturing footprint in...
---
FCA Canada reports third-quarter 2020 sales results
5 October 2020
FCA Canada reported third-quarter 2020 sales of 54,399 vehicles, a decrease of 11 per cent from 60,928 sold in Q3 2019. "Every month in the third quarter showed improved recovery, with September recording retail growth versus 2019," said David...
---
FCA issues recall for powertrain software update
24 August 2020
FCA US LLC is voluntarily recalling an estimated 58,016 vehicles in the U.S. to update certain powertrain software that will help prevent engine stall.
---
FCA books EUR1bn operating loss due to COVID-19
3 August 2020
FCA said it contained the Q2 COVID-19 impact with a net operating loss of EUR1.0bn and adjusted EBIT of a EUR 0.9bn loss.
---
FCA Canada reports second-quarter 2020 sales results
6 July 2020
FCA Canada reported second-quarter 2020 sales of 33,718 vehicles, a decrease from 63,410 sold in Q2 2019. "In the wake of the coronavirus pandemic, these have been challenging months and yet the Company has gained retail market share this past quarter...
---
FCA US reports second-quarter 2020 sales
2 July 2020
FCA US LLC reported second-quarter sales of 367,086 vehicles – a 39 percent decline over the same period a year earlier – as the economic havoc caused by the COVID-19 pandemic in April was partially offset by the stronger than expected retail sales...
---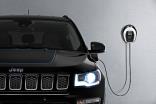 FCA agrees EUR6.3bn credit facility with Intesa Sanpaolo
25 June 2020
FCA Italy, the wholly owned subsidiary of Fiat Chrysler Automobiles, and other Italian companies in the FCA Group have signed a three year, EUR6.3bn credit facility with Intesa Sanpaolo, Italy's largest banking group.
---
Union still fighting FCA Windsor third shift axe - report
8 June 2020
A Canadian auto workers union is set to fight Fiat Chrysler Automobiles (FCA) plans to axe the third shift at the Windsor, Ontario minivan plant.
---
FCA employee health and safety a priority as company prepares to restart North American production operations
12 May 2020
As Fiat Chrysler Automobiles (FCA) prepares to resume its North American manufacturing operations, the Company has developed and is implementing a comprehensive program of enhanced safety measures to protect employees, their families and the surrounding...
---
FCA Canada reports first-quarter 2020 sales
3 April 2020
FCA Canada sales for the first quarter of 2020 were 44,140 vehicles compared with 54,336 for the same period a year earlier. The decline in first-quarter sales was largely attributed to the negative economic impact of the coronavirus in March and...
---
FCA US reports first quarter 2020 sales
2 April 2020
FCA US LLC reported a 10 percent decline in its first quarter sales as the strong momentum in January and February was more than offset by the negative economic impact of the coronavirus in March. "Our dealers have once again stepped up as pillars of...
---
FCA Belvidere Assembly Plant awarded silver status for continuous efforts to improve in World Class Manufacturing
10 February 2020
The FCA Belvidere Assembly Plant, home of the Jeep Cherokee, is the latest plant to be designated silver in the Company's World Class Manufacturing (WCM) program. Recognized for its efforts in expanding the implementation of WCM principles, the...
---
Ram Brand reports record sales for 2019
7 January 2020
Ten years ago, in the midst of a recovering U.S. automotive industry, a new leadership team decided to do the unthinkable – launch a new brand. The announcement came in October 2009. The Dodge brand, which consisted of Dodge cars and Dodge...
---
FCA US reports fourth-quarter and full-year 2019 sales
7 January 2020
FCA US LLC closed the fourth quarter and 2019 with a handful of records as America's love of capability, power and speed pushed Ram and Jeep to new sales levels. Highlights: Ram brand reports record fourth-quarter and full-year...
---
AAM supplies key driveline technology for 2019 Ram Heavy Duty and 2019 Ram Chassis Cab Trucks
9 December 2019
American Axle & Manufacturing has expanded its driveline system production for Ram Heavy Duty trucks, which were recently named MotorTrend Truck of the Year, and now supplies both front and rear axles as well as driveshafts for the 2019 Ram 2500 Heavy...
---
2020 Fiat 500X Sport model for US market
15 November 2019
FIAT announced today that the new 2020 Fiat 500X Sport model will make its North American debut at this month's 2019 AutoMobility LA. The new 500X Sport builds on its classic Italian design with a youthful, sporty appearance that offers even more...
---
FCA Canada sales down 4% in June 2019
4 July 2019
FCA Canada reported June 2019 sales of 21,566 vehicles. "June sales year-over-year saw solid increases from both the Ram and Jeep brands," FCA Canada president and CEO Reid Bigland said. "The highly-anticipated Jeep Gladiator pickup and new...
---
FCA US sales up 2% in June 2019
3 July 2019
FCA US reported its best June in 14 years as total sales climbed 2% to 206,083 vehicles, driven by Ram pickup trucks which had its highest month of sales since the brand was detached from Dodge and launched as a standalone division in 2009. Sales of Ram...
---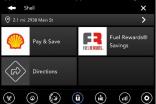 FCA launches in-car commerce platform
25 June 2019
FCA in the US is launching Uconnect Market, a new platform that allows car occupants to make on demand reservations and to purchase products and services directly from the vehicle touchscreen.
---
FCA US sales up 2% in May 2019
4 June 2019
FCA US achieved three records in May, led by the Ram brand which notched its 12th consecutive monthly sales record as demand for both light-duty and heavy-duty pickup trucks remained strong. It was the best May ever for the Jeep Grand Cherokee and the...
---
FCA Canada sales dip 25% in May 2019
4 June 2019
FCA Canada reported May 2019 sales of 21,042 vehicles, representing the best sales month of the year. Retail sales for the month were 15,272 vehicles while fleet sales totalled 5,770 vehicles. Fleet sales were down 43% compared with the prior...
---
FCA US sales dip 6% in April 2019
3 May 2019
FCA US LLC notched four US sales records for April, highlighting consumer demand for the company's brands despite continued softness within the industry. FCA sold 172,900 vehicles in the month compared to 184,149 vehicles for the same period a...
---
FCA Canada sales down 10% in April 2019
3 May 2019
FCA Canada reported April 2019 sales of 20,802 vehicles. "Through the first four months of 2019, Ram light-duty pickup trucks and Jeep Grand Cherokee continue to gain momentum in the Canadian market," said FCA Canada president and CEO Reid...
---
FCA US recalls Dodge Dart sedans to replace shift-cable bushings
23 April 2019
FCA US is recalling an estimated 298,439 vehicles in the US to replace their shift-cable bushings. An FCA US investigation discovered certain cars are equipped with a cable bushing that may degrade after prolonged exposure to high ambient heat and humidity....
Dodge news
---
---
---
---
---
Most popular news
---
Most popular insights
---