Denso
---
All the very latest information about Denso Corporation in one place. The latest Denso Corporation business news, analysis, comment and interviews, all from our automotive industry experts at just-auto.
Latest news
---
Denso expands semiconductor capacity in Malaysia
26 February 2021
Denso Corporation has confirmed plans to invest MYR160m (US$40m) to expand semiconductor production capacity in Malaysia, according to local reports.
---
Toyota postpones opening new Myanmar plant
25 February 2021
Toyota Motor has decided to postpone the opening of its new plant in Myanmar amid heightened political uncertainty following the 1 February coup, Nikkei Asia reported on Thursday (25 February).
---
Toyota in self-driving partnership with Aurora
11 February 2021
Toyota Motor, Denso Corporation and US autonomous driving startup Aurora Innovation have agreed to establish a long-term partnership to develop and produce self-driving vehicles, according to reports in Japan.
---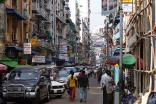 Myanmar's economic outlook dampened by military coup
8 February 2021
Myanmar's ten-year flirtation with democracy came to a sudden halt last week when the country's military unexpectedly seized power from the democratically-elected National League for Democracy (NLD) party led by Nobel Peace Prize laureate Aung San Suu Kyi. This will undoubtedly bring a new period of heightened policy uncertainty for the economy, while consumer confidence and household incomes are also likely to be affected.
---
Denso to transfer Higashi Hiroshima plant to Denso Kyushu
5 February 2021
Denso is to transfer ownership of its Higashi Hiroshima plant to subsidiary, Denso Kyushu, on 1 April, 2021.
---
Option3Ventures invests in Dellfer, commits to working with Dellfer and Denso to improve automotive security
4 February 2021
---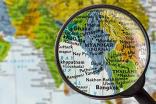 Suzuki suspends operations in Myanmar after coup
2 February 2021
Suzuki Motor has suspended operations at its two vehicle assembly plants in Myanmar since Monday due to safety concerns following the military coup that took place over the weekend.
---
Denso Q3 consolidated revenue down 9.9% to US$34bn
2 February 2021
Denso has posted third-quarter consolidated revenue down 9.9% to US$33.9bn.
---
Denso, Aeva to 'bring 4D LiDAR to mass market'
20 January 2021
Aeva has announced a collaboration with Denso to bring Aeva's 4D LiDAR technology to the mass vehicle market.
---
Seiji Maeda to be Denso North America CEO
13 January 2021
Denso has named Seiji Maeda CEO of its North American operations and made several management changes.
---
Denso unveils organisational changes
8 December 2020
Denso has unveiled changes to its organisation, executive structure and personnel, effective 1 January, 2021.
---
DENSO invests again in Ridecell, reinforces commitment to new mobility solutions
7 December 2020
---
20 November 2020
Denso says it has invested in Lambda:4, a German company that develops wireless positioning technologies for short-range applications using Bluetooth low energy.
---
Denso takes stake in Envoy Technologies
13 November 2020
Denso has taken a stake in Envoy Technologies, an electric vehicle (EV) start-up based in Culver City, California, offering mobility services to the commercial real estate (CRE) industry.
---
Denso H1 consolidated revenue down 20.8% to US$19.6bn
2 November 2020
Denso has unveiled first-half consolidated revenue down 20.8% to US$19.6bn.
---
DENSO developed new generation battery-monitoring integrated circuit for lithium-ion batteries, a key component of battery ECUs
13 October 2020
---
Denso NaviBridge now on 1,000 car navigation systems
9 October 2020
Denso's maps and navigation app, NaviBridge is now compatible with more than 1,000 car navigation systems.
---
Denso opens Pittsburgh Innovation Lab
5 August 2020
Denso has established the Pittsburgh Innovation Lab, a new US R&D centre designed to strengthen open innovation and enhance technology development that enables automated driving.
---
Denso Q1 consolidated revenue down 42% to US$7.1bn
31 July 2020
Denso has reported first-quarter consolidated revenue down 42% to US$7.1bn.
---
DENSO announced the absorption-type merger of a wholly-owned subsidiary
6 July 2020
---
Denso Europe supports COVID-19 research
11 June 2020
Denso International Europe is supporting research and response efforts led by Technical University Delft and the Erasmus MC Foundation to fight COVID-19.
---
Denso opens electrification R&D centre in Japan
9 June 2020
Denso - turn
---
Denso/GMS to support COVID-19 efforts in Indonesia
19 May 2020
Denso and Global Mobility Service (GMS) are to support the delivery of polymerase chain reaction (PCR) testing kits, which detect COVID-19 and the raw materials for the kits to medical institutions, testing organisations and pharmaceutical companies in Indonesia.
---
Denso provides COVID-19 update
1 May 2020
Denso has provided an update on how it is responding to the novel coronavirus (COVID-19) as the pandemic continues to impact its business and the automotive industry at large.
---
Denso announces 81% profit fall for 2019
1 May 2020
Denso has announced its global financial results for its fiscal year 2019, ending March 31, 2020.
---
DENSO and Tokyo Tech establish DENSO Mobility Collaborative Research Cluster
2 April 2020
---
TomTom, Toyota Research Institute - Advanced Development and DENSO collaborate on advanced mapmaking for automated driving
26 March 2020
---
DENSO reveals 'contingency plan' due to COVID-19 outbreak
19 March 2020
---
Denso opens technical training centre in Maryville
11 February 2020
Denso has opened its Central Technical Training Centre at its Maryville, Tennessee, facility.
---
DENSO announces third-quater financial results
3 February 2020
1
...
Denso news
---
---
---
---
---
Most popular news
---
Most popular insights
---