Daimler Group
---
All the very latest information about Daimler AG in one place. The latest Daimler AG business news, analysis, comment and interviews, all from our automotive industry experts at just-auto.
Latest news
---
LIZHI launches in-car audio product in Mercedes S-Class cars
23 February 2021
---
Mercedes-Benz eActros and eEconic undergo winter tests
22 February 2021
---
Mitsubishi Fuso Truck and Bus delivers 200 units of eCanter
19 February 2021
---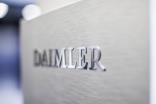 Daimler 2020 net profit up 48%
18 February 2021
Daimler has reported its annual net profit (2020) up by 48% to EUR4 billion (2019: EUR2.7 billion). Lower vehicle sales due to the pandemic were more than offset by lower costs and cash preservation measures.
---
Mercedes-EQ expands model range of its successful electric SUV: EQC 400 4MATIC
18 February 2021
---
Torc Robotics selects AWS as preferred cloud provider for self-driving truck fleet
17 February 2021
---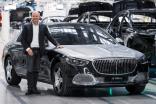 New Maybach is 50 millionth Mercedes
12 February 2021
The first new Mercedes-Maybach S-Class from Daimler's Factory 56 has been deemed the 50 millionth car from the company's global production network.
---
All systems go for the compact electric car from Mercedes-EQ: The EQA is now available for order
4 February 2021
---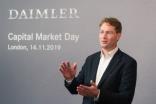 3 February 2021
Daimler announced on Wednesday it plans separation into two "pure-play" companies and a majority listing of Daimler Truck to "accelerate into a zero- emissions and software-driven future".
---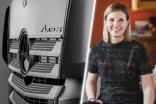 New Daimler Trucks chief starts work
1 February 2021
Karin Radstrom today became a member of the Daimler Truck AG management board, responsible for Mercedes-Benz Trucks.
---
Daimler full year preliminary results "significantly above market expectations"
29 January 2021
Daimler said in a preliminary full year 2020 results announcement its industrial free cash flow, group EBIT, Mercedes-Benz Cars & Vans return on sales adjusted and Daimler Mobility return on equity adjusted were "all significantly guidance or significantly above market expectations for the financial year 2020".
---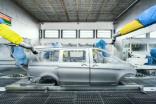 Mercedes marks 25 years of Spanish Vito van build
25 January 2021
Daimler's Mercedes-Vans has passed the milestone of 25 years of mid-size Vito van production at its Vitoria plant in northern Spain.
---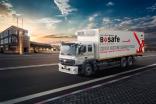 Daimler's BharatBenz launches refrigerated vaccine truck
25 January 2021
Daimler India Commercial Vehicles (DICV), has unveiled the BharatBenz BSafe Express, a specialised reefer truck designed for the safe transportation of COVID-19 vaccines.
---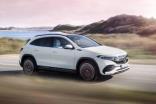 Mercedes unveils compact e-SUV, EQA
21 January 2021
Mercedes-Benz has unveiled the EQA, the new entry-level model for its pure electric EQ car range.
---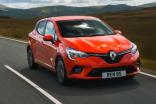 Renault's Revoz suspends production due to parts shortage
21 January 2021
Slovenian Renault unit Revoz was to suspend production on Thursday (21 January) due to a disruption in the supplies of parts by local company Treves for the Twingo model it builds, a company official said Wednesday, according to local media reports. 
---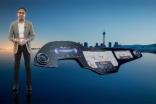 VIRTUAL CES: Mercedes-Benz shows MBUX Hyperscreen
12 January 2021
To the great loss of airlines, hotels, convention centres, restaurants and casinos in Las Vegas (not to mention freeloading media), COVID-19 has forced the always-much-anticipated January Consumer Electronics Show (CES) to go virtual this year. Among many product launches, Aptiv has announced a new Level 1-3 capable ADAS platform and, just days after its digital world premiere, the Mercedes-Benz MBUX Hyperscreen made its trade show debut digitally.
---
Mercedes-Benz USA reports 2020 sales of 325,915 vehicles
11 January 2021
---
Mercedes-Benz meets EU CO2 targets for passenger cars in 2020
11 January 2021
Mercedes-Benz says it met European fleet average CO2 targets on passenger cars for 2020 and has reported a strong rise in sales of electrified vehicles.
---
Mercedes-Benz USA introduces next-generation "Mercedes me connect" app
4 January 2021
---
Mercedes-Benz unveils MBUX Hyperscreen
4 January 2021
---
Daimler to produce Smart SUV in China from 2022
4 January 2021
Daimler AG plans to launch production of a small battery-powered SUV in China under its Smart brand from 2022, according to local reports citing a senior executive at the company.
---
Daimler and Infosys announce strategic partnership
22 December 2020
Daimler and Infosys have announced a long-term strategic partnership for a 'technology-driven IT infrastructure transformation'.
---
Cerence powers voice and AI-driven features in next-generation Mercedes-Benz user experience (MBUX)
18 December 2020
---
Mercedes-Benz's Ludwigsfelde facility completes production of 1.5 million commercial vehicles
18 December 2020
---
Bremen orders five Mercedes-Benz eCitaro buses with solid-state batteries
18 December 2020
---
StarRides now available in six Chinese cities
16 December 2020
Ride-hailing provider, StarRides, a Daimler Mobility and Geely Technology Group joint venture, is now available in six cities across China.
---
Truck makers combine for hydrogen HGVs 'at scale'
15 December 2020
Daimler Truck AG, IVECO, OMV, Shell and the Volvo Group have committed to work together to help create the conditions for the mass-market roll-out of hydrogen trucks in Europe. The initiative is called H2Accelerate (or H2A).
---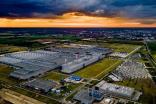 Daimler updates EV launches and source plants
14 December 2020
Daimler's Mercedes-Benz has updated details of its EV launches and source plants.
---
Mercedes-Benz to launch six new electric models by 2022
14 December 2020
---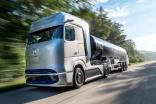 Linde and Daimler Truck to collaborate on hydrogen refueling
10 December 2020
Linde and Daimler Truck have signed an agreement to jointly develop liquid hydrogen refueling technology for fuel cell powered trucks to make the process as easy and practical as possible.
2
...
Daimler Group news
---
---
---
---
---
Most popular news
---
Most popular insights
---