Daimler Group
---
All the very latest information about Daimler AG in one place. The latest Daimler AG business news, analysis, comment and interviews, all from our automotive industry experts at just-auto.
Latest news
---
Daimler AG: Setra buses on the road to success
7 October 2019
---
Mercedes-Benz Canada builds momentum in September 2019
4 October 2019
---
Elektrobit inks deal with MBition
1 October 2019
Elektrobit opens new software lab in Berlin
---
Daimler group announces new corporate structure
25 September 2019
---
Diesel emissions breach costs Daimler EUR870m
24 September 2019
Daimler will a EUR870m (US$957m) for breaking diesel emissions regulations, German prosecutors told reporters on Tuesday.
---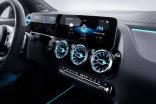 Interior design and technology – Mercedes-Benz B-Class
23 September 2019
With the launch of the Mercedes-Benz B-Class in 2005 as a sports compact tourer, the automaker has sold more than 1.5 million models worldwide. And consumer demand has remained strong since deliveries of the third-generation B-Class began earlier this year. Continuing QUBE/just-auto's review of interior design and technology trends, we slipped inside the classy minivan to see what stands out.
---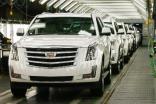 Future Cadillacs, UAW strike, Delphi interview - the week
20 September 2019
Not surprisingly, another in our popular series of future model reviews topped the just-auto eyeball attraction chart this week.
---
Mercedes Benz Tourismo completes twenty-five years
19 September 2019
---
Fuso eCanter covers one million kilometres of operation worldwide
18 September 2019
---
Daimler and CATL strike battery supply deal for e-HCVs
18 September 2019
Daimler Trucks & Buses and battery manufacturer Contemporary Amperex Technology Co. Limited (CATL) have entered a global battery cell modules supply agreement for electric series trucks.
---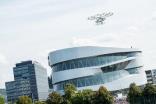 Volocopter takes to air in Stuttgart
16 September 2019
German flying taxi start-up Volocopter has flown its air taxi at an event in Stuttgart. It is the first time the air taxi prototype has flown in an urban area in Europe, but it has flown in a number of demonstration flights around the world. The unmanned flight lasted a few minutes.
---
Daimler to present holistic solutions for the bus mobility at Busworld Europe
13 September 2019
---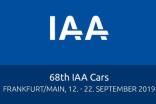 2019 Frankfurt IAA motor show world premieres list
11 September 2019
The media preview days of the 2019 Frankfurt IAA brought a few surprises. Volkswagen (a camouflaged and altered I.D. Crozz which will be called ID.4), Hyundai (i30 N Project C), FAW (Hongqi S9 & E115 prototypes) and BMW (i Hydrogen Next, and the Concept 4: yes, the one with THAT grille) were among the OEMs showing unheralded vehicles.
---
Geely to bring Volocopter flying taxis to China
11 September 2019
China's Zhejiang Geely Holding Group (Geely) is set to acquire a minority stake in German flying taxi startup Volocopter, according to local reports in China.
---
Mercedes-Benz sources battery cells from carbon-neutral production
11 September 2019
---
Daimler begins testing automated trucks on public roads in Virginia
10 September 2019
Daimler Trucks and Torc Robotics are actively developing and testing automated trucks with SAE Level 4 intent technology on public roads in the US.
---
Daimler AG adopts principles for dealing with artificial intelligence
10 September 2019
---
Mercedes-Benz wins eVito Tourer order from Netherlands
9 September 2019
---
Mercedes-Benz to supply 130 Citaro hybrid buses to Bucharest
9 September 2019
---
Mercedes-Benz Cars worldwide sales surge 15% in August 2019
9 September 2019
---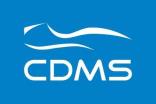 2019 Chengdu motor show - world debuts list
6 September 2019
By no means a major Chinese motor show, nonetheless the annual event in Chengdu is usually the venue for quite a few world premieres. This year's CDMS was no exception.
---
Mercedes-Benz US sales up 24.9% in August 2019
5 September 2019
---
Euro NCAP scores seven new cars five star rating
5 September 2019
---
BMW Group, LMH and Share Now to promote innovative mobility in Munich
5 September 2019
---
ANCAP releases safety ratings for new models
5 September 2019
---
Daimler carsharing completes ten years
30 August 2019
Daimler has passed ten years as a provider of on-demand free-float car rental ('carshare') services.
---
Mercedes confirms new Citan and electric variant
23 August 2019
Mercedes-Benz says it will continue its engagement in the small van segment and has decided on the successor of its small van Citan as part of the Mercedes-Benz Vans product portfolio – including an electric version.
---
Daimler expands e-trucks field tests in North America
23 August 2019
Daimler Trucks is further expanding its field tests for medium and heavy-duty e-trucks in North America.
---
Biffa expands its fleet with 43 new Econic trucks
20 August 2019
---
Mercedes-Benz develops its plug-in hybrids under the EQ Power label
19 August 2019
...
11
...
Daimler Group news
---
---
---
---
---
Most popular news
---
Most popular insights
---