Citroën
---
All the very latest information about Citroën in one place. The latest Citroën business news, analysis, comment and interviews, all from our automotive industry experts at just-auto.
Latest insights
---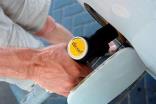 Welcome back, dieselgate - the week
19 June 2020
Dieselgate has reared its ugly ahead again, this time in the UK, getting on for five years after Volkswagen admitted cheating on US emissions testing, sparking a saga that has cost it billions in fines and other costs, such as setting up the nationwide EV recharging network Electrify America, led to tens of thousands of perfectly functional cars being parked in the desert, put executives in US jails as German prosecutors tried to achieve likewise (with less success) this side of the Atlantic and generally tarnished its reputation. But this week's news was not about VW.
---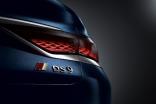 Groupe PSA future models - Citroen and DS
17 June 2020
Groupe PSA sees Citroën as a mere brand and one which must not challenge Peugeot. The lion logo marque is in turn supposed to be near-luxury in the style of how Volkswagen is perceived in most parts of the world. The double chevron symbol make is also sub-DS, a name still battling to gain any traction outside France six years since it was invented.
---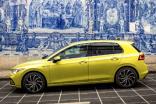 EU sales data shocks include Volvo outselling Fiat
17 April 2020
ACEA data for calendar Q1 in the European region reveal some astonishing changes in brand rankings. That includes Volvo easily outselling Fiat in March and Nissan being fewer than 500 vehicles behind all of FCA.
---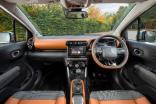 Interior design and technology – Citroën C3 Aircross
4 February 2020
Following Citroën's launch of the C5 Aircross in April 2017, the brand stepped up its international SUV offensive later that year with the C3 Aircross. At first glance, this small SUV cuts a dash with its quirky body styling, funky cabin and customisation options. Continuing QUBE/just-auto's review of interior design and technology trends, we take a closer look inside this practical take on a concept car.
Latest interviews
---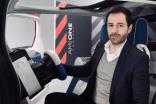 Innovative interiors de rigueur for Citroen
7 April 2020
In today's car interior, space in front of the wheel remains a priority with the explosion of added content and features. In tomorrow's car, the space behind the wheel of the self-driving car will be transformed into a comfortably designed control and entertainment centre. To learn more, we talked with Jean-Arthur Madelaine Advenier, head of interior design for Citroen. Minimalistic, colourful interiors using organic materials and 3D printing to personalise and customise is the order of the day.
---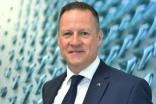 Citroen UK plans for a 'hard Brexit'
14 October 2019
Citroen UK's managing director Karl Howkins has told just-auto that his company is planning on a 'hard Brexit' with import tariffs added on cars shipped from the EU that could cause the UK market to decline by as much as 25%
---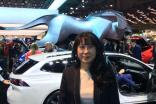 Paris Interview - PSA Global Purchasing EVP Michelle Wen
23 October 2018
New Groupe PSA Executive Vice President, Global Purchasing & Supplier Quality, Michelle Wen has held a number of senior managing positions with blue-chip companies across various industries including the automotive business. Just-Auto caught up with her at the recent Mondial de l'Automobile in Paris.
---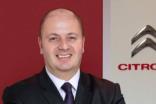 Citroën will adapt for success in UK market - MD, Citroën UK
19 December 2016
Bek Hassan, Managing Director - Citroën & DS Automobiles UK, talks to just-auto about the opportunity ahead for the two brands in the UK car market, despite current 'challenging times'.
Latest news
---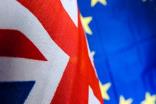 Citroen UK urges "tariff-free" deal with EU
3 November 2020
Citroën UK is stressing the need for a "tariff-free" deal between Britain and the European Union (EU) as London looks to a looming deadline of 1 January, 2021 in the Brexit negotiations
---
Citroen names new marcomms director
2 November 2020
From 2 November 2020, Laurent Barria has taken up the role of global marketing and communications director for Citroen, reporting to Vincent Cobee, CEO of the brand. Barria has over 20 years of experience within PSA Group where he has held various positions...
---
Citroën UK stresses EV infrastructure development
29 October 2020
Citroën UK says British electric vehicle infrastructure needs to develop in terms of reliability and coverage.
---
Groupe PSA announces the launch of the sale of part of its stake in Faurecia
29 October 2020
Peugeot S.A. launches today the sale of 9,663,000 Faurecia shares, representing approximately 7% of Faurecia's share capital, further to the press release published by Groupe PSA earlier today relating to the merger process between Fiat Chrysler...
---
Citroën UK unveils three-year brand plan
28 October 2020
Citroën UK has unveiled its three-year 'Citroën Advance UK' plan for the brand.
---
PSA Group reports Q3 2020 auto revenue
28 October 2020
Groupe PSA revenue amounted to €15,453 million in Q3 2020 compared to €15,579 million in Q3 2019. Financial Highlights: Automotive division revenue up 1.2% at €12 billion driven by a recurring strong product mix and pricing...
---
PSA to axe two small petrol city cars - report
15 October 2020
PSA reportedly is stopping production of Peugeot and Citroën small city cars, withdrawing from an increasingly unprofitable market as its starts a strategic review ahead of its planned merger with Fiat Chrysler, three sources told the Reuters news agency.
---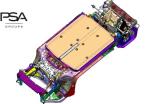 PSA introduces new EV platform
29 July 2020
Between this year and 2025, PSA Group will move gradually from two multi-energy platforms to two 100% electrified platforms to support e-mobility development.
---
PSA global sales reach 1m units in first half
16 July 2020
PSA says global sales reached1m units in the first semester, in the context of the coronavirus crisis.
---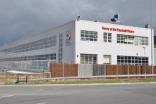 Union green lights third PSA vans shift at Luton
10 July 2020
PSA's Vauxhall Vans plant in Luton will add a third shift, from Sunday 12 July, following negotiations with unions at several UK sites.
---
PSA appoints Cyrille Moreau as B to B director
10 July 2020
PSA has appointed Cyrille Moreau as director of its B to B division and will report to sales and marketing director, Thierry Koskas.
---
PSA Retail to close 11 Paris sites by 2021
1 July 2020
PSA Retail is to shutter 11 sites around the Paris region by 2021, citing a falling market in the French capital as well as high commercial property costs.
---
PSA offers connected car insurance
30 June 2020
PSA is offering its Assurance contract option with each car purchase, rewarding policyholders for responsible driving behaviour with a discount on the standard insurance premium, effective on sign up.
---
Groupe PSA becomes a major player in connected car insurance
30 June 2020
Offered with each car purchase, this PSA Assurance contract option rewards policyholders for responsible driving behavior and allows them to benefit from a discount on the standard insurance premium, effective on sign up. The user's...
---
Free2Move rolls out Car on Demand
26 June 2020
Free2Move is rolling out its Car On Demand offer, a month-to-month car subscription without commitment on duration.
---
Union agrees Vauxhall workers transfer to Luton van plant
23 June 2020
PSA Group said on Tuesday (23 June) unions had agreed to the voluntary temporary transfer of workers from its Ellesmere Port Astra plant and a parts centre to Luton to create a third shift to meet demand for vans.
---
Groupe PSA expands its circular economy offering in Europe and select Faurecia Clarion Electronics
16 June 2020
PSA Aftermarket continues its development in the circular economy by expanding its partnership with Faurecia Clarion Electronics (FCE) for multi-brand electronic repairs. Groupe PSA is expanding its existing partnership with Faurecia Clarion...
---
PSA launches UK Virtual Showroom
12 June 2020
PSA has launched a new Virtual Showroom in the UK, which allows customers to view models with live tours, interact with brand specialists, book test drives and purchase vehicles.
---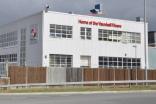 PSA's Vauxhall wants Astra plant workers to build vans at Luton
11 June 2020
Having restarted van production at Luton last month, PSA's Vauxhall now wants Ellesmere Plant workers, who normally assemble the Astra line, to transfer temporarily to the Luton van line to help it meet strong demand.
---
Groupe PSA to produce surgical masks on its Mulhouse site
29 May 2020
Groupe PSA will produce surgical masks from August 2020 on its Mulhouse site. A production capacity of 10 million masks in France per month, to cover the equipment needs of Group employees and support organizations that fight against the virus and...
---
Groupe PSA welcomes the support plan to the automotive sector of French government
27 May 2020
On the occasion of the presentation of this plan, Carlos Tavares, Chairman of the Management Board of Groupe PSA, declares: "The plan presented by the President of the French republic fits perfectly with the movement initiated by Groupe PSA in its daily...
---
PSA extends EV roadside assistance plan
26 May 2020
PSA has extended its roadside assistance plan on new full electric (EV) and plug-in hybrid vehicles (PHEV) to eight years or 100,000 miles, in line with the vehicle battery warranty.
---
PSA extends Groupe Webstores offers
17 April 2020
PSA has outlined an extension of services available on Groupe Webstores, including financing offers as the automaker deals with the coronavirus pandemic.
---
PSA unveils panoply of coronavirus measures
2 April 2020
PSA has outlined the range of measures it is taking to help in the fight against the coronavirus pandemic, including respirator component production.
---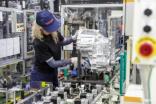 Toyota shutters European plants 'until further notice'
18 March 2020
Citing "acceleration of the current coronavirus pandemic in Europe and its social and economic impact", Toyota Motor Europe (TME) said associated "lock-down measures taken by various national and regional authorities, an uncertain short-term sales outlook and difficulties in logistics and supply chains are being felt and will increase in the next weeks" so it would shutter its various factories across the continent from today (18 March) until further notice.
---
Citroën Berlingo: 200,000 sales already
12 March 2020
Less than 18 months since launch, third-generation Citroën Berlingo has already generated over 200,000 sales worldwide. In Europe, Berlingo achieved 16% segment share (car and van) in 2019, making a major contribution to the European performance of...
---
SUEZ wins two contracts in the automobile sector in Morocco
27 February 2020
SUEZ confirms its leading position in the industrial waste management in Morocco by winning two 3-year contracts worth a total of 17.6 million euros. The Group will support PSA and Renault in the treatment and recovery of their industrial waste. Morocco...
---
All Citroen diesel passenger cars now comply with RDE2 emissions standard
20 February 2020
From Wednesday 19 February 2020, the whole of the Citroën passenger car range with BlueHDi diesel engines will comply with the latest 'Real Driving Emissions Step 2' standard (officially referred to as Euro 6D). The Euro 6D standard means...
---
Atos expands strategic partnership with Groupe PSA to build new integrated SAP S/4HANA platform
13 February 2020
Atos, a global leader in digital transformation, has extended its strategic partnership by signing a new contract with French multinational automotive manufacturer Groupe PSA. This program is to build an SAP S/4HANA enterprise platform which integrates the...
---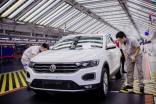 Automakers plan gradual resumption of China output
10 February 2020
Some carmakers were likely to have restarted output at China factories after shutting temporarily due to the coronavirus, media reports on Monday ( February) said.
Citroën news
---
---
---
---
---
Most popular news
---
Most popular insights
---