Chrysler
---
All the very latest information about Chrysler in one place. The latest Chrysler business news, analysis, comment and interviews, all from our automotive industry experts at just-auto.
Latest insights
---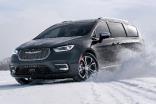 FCA future models - Chrysler and Dodge
19 March 2020
What will be the future of the Chrysler and Dodge brands? Each is restricted mainly to North America and there is more than enough volume and profit there from the current model ranges. Trouble is, lots of vehicles are overdue to be replaced, which means major spending. Will that happen?
---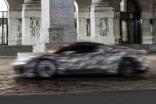 Virus, virus, virus - the week
13 March 2020
Our continually updated Future Models series has always been a smash hit with just-auto readers so, unsurprisingly, even in the midst of coronavirus fact, rumour, misinformation and lemming-like panic (got enough toilet paper, hand sanitiser, pasta and rice in for a siege yet?), our latest look at What Lies Ahead for a couple of brands from FCA, soon to merge with PSA, drew the most eyeballs this week.
---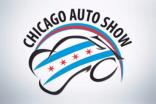 2020 Chicago auto show - the world debuts
6 February 2020
With the NAIAS shifting from January to June, Chicago became the first major US auto show of 2020. Below is a list of world debuts, although some vehicles were revealed at events ahead of the show or else have been seen before but with a different model name to what is used for the US market.
---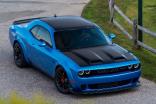 Will FCA keep or kill Chrysler and Dodge?
26 February 2019
Thanks to Ram and Jeep, FCA has strong cashflow and is making a lot of money in the USA. Big profits can quickly vanish though when there are so many brands needing fresh models. Which is why some see Chrysler and Dodge being phased out in the 2020s. But will these historic names really disappear?
Latest interviews
---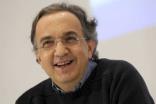 GENEVA INTERVIEW - FCA's Sergio Marchionne
6 March 2018
Fiat Chrysler chief Sergio Marchionne is never short of a few words for the press, in an hour long round table in Geneva he covered a multitude of bases from the performance of the brands, steel tariffs in the US, the Chinese, diesel engines, new technologies and even his own plans once he steps down from his role.
---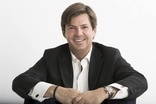 INTERVIEW: Fiat brand head, Olivier Francois
17 November 2014
Fiat's 500 family could be the template for future C or D segment models, Fiat global brand chief Olivier Francois has hinted in an interview with just-auto.
---
Q&A with Aha: Analytical data from the Cloud
28 July 2014
The IT industry has made much of the benefits of a Cloud infrastructure, offering better security and less complex networks in the workplace. Infotainment specialist Harman with subsidiary Aha claims its use in the car could be equally effective. It is now offering OEMs and service providers a chance to use the Cloud beyond downloading apps, navigation updates or music. Understanding what features are being used by the end customer, finding software bugs, removing unused features, reducing recalls or targeting specific customers with updates and advertising are just some of the ideas that Harman claims it can offer with its new Aha Cloud Platform Analytics and Updates Service. just-auto spoke to Siegfried Schuler, Director Centre of Competence Aha, about the service and find out what OEMs are most interested in.
---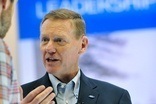 INTERVIEW: Ford CEO Alan Mulally
28 May 2014
Alan Mulally's tenure as Ford's CEO has seen the company evolve in line with his vision of 'One Ford'. He also successfully guided Ford through recession and has generally been lauded by investors. He passes the reins over to Mark Fields in July. Dave Leggett caught up with him on the London leg of his Ford circuit farewell tour of Europe.
Latest news
---
Strattec Security reports fiscal 2021 second quarter operating results
29 January 2021
STRATTEC SECURITY CORPORATION reported operating results for the fiscal second quarter ended December 27, 2020. Net sales for the second quarter ended December 27, 2020 were $127.4 million, compared to net sales of $106.3 million for the second quarter...
---
Stellantis Windsor plant labour row rumbles on
21 January 2021
Workers involved in a labour dispute which threatened to close the Stellantis assembly plant in Windsor, Ontario have returned to work as negotiators continue trying to resolve a contractor issue, a media report said.
---
Stellantis executives named
20 January 2021
Stellantis said it was "establishing an efficient governance from day one with appointment of its top executive team, together with the nine dedicated committees covering company-wide performance and strategy. CEO Carlos Tavares said: "This...
---
Fiat Chrysler Automobiles partners with Wipro to establish its first Global Digital Hub in India
18 January 2021
Wipro Limited, a leading global information technology, consulting, and business process services company, today announced that it has been chosen as a strategic technology services partner by Fiat Chrysler Automobiles to establish its first Global Digital Hub...
---
FCA announced as first automotive OEM to implement Amazon's new Alexa Custom Assistant
18 January 2021
FCA will be the first automaker to implement Amazon's Alexa Custom Assistant into its vehicles, making it fast and easy to create intelligent voice experiences for FCA products. The Alexa Custom Assistant solution is built directly on the Alexa...
---
Chip shortage cuts more vehicle production
12 January 2021
Ford, Toyota, Fiat Chrysler Automobiles and Nissan Motor have all said they would cut vehicle production this month due to a shortage of semiconductors as demand rebounds from the coronavirus crisis.
---
Paris and Rome welcome PSA/FCA merger
8 January 2021
Senior French and Italian politicians have hailed the merger between PSA and FCA to create the Stellantis manufacturing operation, after it was approved by shareholders.
---
FCA US reports fourth-quarter and full-year 2020 sales results
6 January 2021
FCA US LLC sold 499,431 vehicles in the fourth quarter and 1,820,636 vehicles for 2020 as a resilient dealer network offset much of the decline in fleet sales caused by the COVID-19 pandemic. Retail sales for the quarter rose 1% due in large part to the...
---
Stellantis should pave the way for new UK models - union
5 January 2021
The merger between Fiat Chrysler and PSA Group, which includes the Ellesmere Port and Luton Vauxhall/Opel plants, has been welcomed by the Unite union.
---
FCA chief HR officer Linda Knoll to retire
23 December 2020
Fiat Chrysler Automobiles N.V. has announced that Linda Knoll, its Chief Human Resources Officer, has elected to retire after nearly three decades of service.
---
Hankook Tire adds Fiat to growing original equipment portfolio
26 November 2020
Global leading tire company Hankook Tire will equip Fiat with its original equipment tire, Kinergy Eco², expanding its ever-growing global original equipment. The Fiat 500 and Fiat Panda, always European leaders in their segment, are the first FCA city...
---
BT deploys SD-WAN for FCA in Europe
25 November 2020
BT is to deploy new a software defined wide area network (SD-WAN) for FCA in Europe.
---
FCA, Kaluza explore EV smart charging services
20 November 2020
Fiat Chrysler Automobiles (FCA) and Kaluza, an intelligent energy platform provider, have entered into a Memorandum of Understanding (MoU) aimed at exploring how to deliver cheaper, simpler and more sustainable EV charging services to FCA's customers through Kaluza's pioneering cloud platform.
---
AAM supplies EcoTrac disconnecting AWD for new 2021 Chrysler Pacifica
20 November 2020
American Axle & Manufacturing (AAM) is supplying its award-winning EcoTrac Disconnecting All-Wheel-Drive for Chrysler's new 2021 Chrysler Pacifica minivan with AWD. AAM's system seamlessly provides AWD safety and performance only when the...
---
FCA Canada's Windsor assembly plant kicks off production of 2021 Chrysler Pacifica
16 November 2020
The new 2021 Chrysler Pacifica is now rolling off the line at the Windsor Assembly Plant in Windsor, Ontario, Canada. The 2021 Chrysler Pacifica will start arriving in dealerships before the end of the year, giving families the option of the first and still...
---
Fiat Chrysler to invest up to $1.5 bn to build electric vehicles in Canada
16 October 2020
Unifor's Master Bargaining Committee has reached a tentative agreement on behalf of 9000 Unifor members, with Fiat Chrysler Automobiles that includes a significant commitment to both maintain and build its manufacturing footprint in...
---
FCA Canada reports third-quarter 2020 sales results
5 October 2020
FCA Canada reported third-quarter 2020 sales of 54,399 vehicles, a decrease of 11 per cent from 60,928 sold in Q3 2019. "Every month in the third quarter showed improved recovery, with September recording retail growth versus 2019," said David...
---
BorgWarner to supply EGR modules for FCA mild hybrids
27 August 2020
BorgWarner supplies its exhaust gas recirculation (EGR) technology to the latest FireFly gasoline engine, which was developed for the Fiat 500 and Panda hybrid models.
---
FCA issues recall for powertrain software update
24 August 2020
FCA US LLC is voluntarily recalling an estimated 58,016 vehicles in the U.S. to update certain powertrain software that will help prevent engine stall.
---
702 orders for Ram 1500 TRX launch edition filled in less than one day
20 August 2020
Ram Truck announced that orders for the 2021 Ram 1500 TRX Launch Edition were filled in approximately three hours on Tues., Aug. 18. Only 702 – commemorating the TRX's barrier-shattering 702-horsepower 6.2-liter supercharged HEMI® V-8 –...
---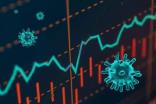 UPDATED - Daily automotive coronavirus briefing FREE TO READ
19 August 2020
A daily update of news and views on the COVID-19 coronavirus crisis and its impact on the automotive sector
---
FCA books EUR1bn operating loss due to COVID-19
3 August 2020
FCA said it contained the Q2 COVID-19 impact with a net operating loss of EUR1.0bn and adjusted EBIT of a EUR 0.9bn loss.
---
FCA and Waymo expand autonomous driving partnership
22 July 2020
FCA and Waymo announced progress on the expansion of their autonomous driving technology partnership.
---
2021 Chrysler Grand Caravan available exclusively for Canada
20 July 2020
The Chrysler brand announced the next chapter of its award-winning minivans, the 2021 Chrysler Grand Caravan, exclusively for Canada. Canada's favourite minivan lineup for more than three decades is expanding for the 2021 model year with the addition...
---
FCA Canada reports second-quarter 2020 sales results
6 July 2020
FCA Canada reported second-quarter 2020 sales of 33,718 vehicles, a decrease from 63,410 sold in Q2 2019. "In the wake of the coronavirus pandemic, these have been challenging months and yet the Company has gained retail market share this past quarter...
---
FCA US reports second-quarter 2020 sales
2 July 2020
FCA US LLC reported second-quarter sales of 367,086 vehicles – a 39 percent decline over the same period a year earlier – as the economic havoc caused by the COVID-19 pandemic in April was partially offset by the stronger than expected retail sales...
---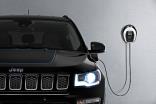 FCA agrees EUR6.3bn credit facility with Intesa Sanpaolo
25 June 2020
FCA Italy, the wholly owned subsidiary of Fiat Chrysler Automobiles, and other Italian companies in the FCA Group have signed a three year, EUR6.3bn credit facility with Intesa Sanpaolo, Italy's largest banking group.
---
Union still fighting FCA Windsor third shift axe - report
8 June 2020
A Canadian auto workers union is set to fight Fiat Chrysler Automobiles (FCA) plans to axe the third shift at the Windsor, Ontario minivan plant.
---
Targa Telematics selected as FCA technology partner for fleet management services
8 June 2020
Targa Telematics and Fiat Chrysler Automobiles have signed a multi-year agreement for fleet management solutions for business customers in the European market. The initiative covers all FCA connected models in the EMEA area. A simple, intuitive and...
---
FCA employee health and safety a priority as company prepares to restart North American production operations
12 May 2020
As Fiat Chrysler Automobiles (FCA) prepares to resume its North American manufacturing operations, the Company has developed and is implementing a comprehensive program of enhanced safety measures to protect employees, their families and the surrounding...
Chrysler news
---
---
---
---
---
Most popular news
---
Most popular insights
---