Chery
---
All the very latest information about Chery in one place. The latest Chery business news, analysis, comment and interviews, all from our automotive industry experts at just-auto.
Latest news
---
BlackBerry teams up with Desay SV Automotive to create an immersive 'Cinematic' driving experience for Chery's Tiggo 8 Plus and Jetour X90 models
9 March 2021
---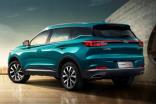 China - why Chery Auto is on the rise
29 January 2021
With the exception of the low volume Karry brand, each of Chery Auto's divisions had a great 2020, Chery itself becoming China's 12th most popular make, a y-o-y gain of five places. Nine consecutive months of expansion for the market, plus a wave of fresh vehicles has powered that progress.
---
Chery teams with Huawei to develop smart cars
23 December 2020
Chery Automobile Co., Ltd. (Chery) and Huawei Technologies Co., Ltd. (Huawei) say they have concluded an 'all-round framework agreement for in-depth cooperation in fields such as cloud computing, big data and smart car solutions, to promote the business development of both sides'.
---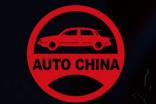 2020 Beijing motor show - the world premieres
30 September 2020
Following two media days and two trade days, AutoChina 2020 opened to the public today, 30 September. Below is a list of world premieres.
---
Tata Motors Group global wholesales plunge in first quarter
10 July 2020
Unsurprisingly, given global availability of Jaguar Land Rover models and the COVID-19 pandemic, Tata Motors Group global wholesales in the first quarter of fiscal year 2020/21, including JLR, fell 64% year on year to 91,594.
---
Huawei launches 5G Automobile Ecosphere in China
12 May 2020
China's mobile internet infrastructure giant Huawei Technologies has established the 5G Automobile Ecosphere with which it aims to help speed up the adoption of 5G mobile communications technology by the country's automotive industry,  according to local reports.
---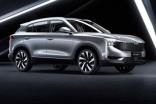 Can future 7 and other SUVs save Qoros?
22 April 2020
Baoneng Investment Group bought 51% of Qoros in December 2017, and has since raised its stake as co-founder Chery Auto steadily lowers its own holding. This year is going to be a major challenge for the China-based automaker, especially as it has only a few models, several of which are far from fresh. Baoneng is investing though, with the soon to be imminent Qoros 7 to be supported by other new SUVs in 2021 and beyond.
---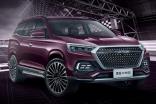 Chery Auto future models - Exeed, Vantas and Jetour
30 March 2020
Sales data for February are meaningless and numbers for March will be almost as irrelevant so better to look at how two new Chery brands performed in 2019. Exeed (retail sales: 8,705) could have done better but Jetour (90,002) did very well indeed, proving itself to be not only the market's most successful launch but outselling Jeep by more than 7,000 vehicles.
---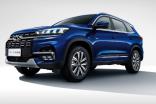 Chery Auto future models - Cowin, Karry and Chery
27 March 2020
It's tricky times for Chery Auto, even if being owned by the city of Wuhu at least means it is somewhat protected from the current ravages of the steep car sales downturn in China. The company also has a good network of overseas markets, although just how many of these operations - which sell cars at bargain prices - are profitable isn't known.
---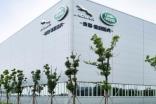 Virus sends Jaguar Land Rover China sales plunging
6 March 2020
Tata Motors said its Jaguar Land Rover sales in China plunged 85% year on year in February.
---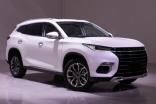 Chery behind new North America auto brand
11 February 2020
A new automotive operation in North America formed by HAAH Automotive Holdings to distribute, sell and service vehicles under the brand name Vantas has promised to sell models assembled in American factories.
---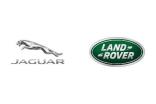 JLR shuts China operations to 14 February
7 February 2020
Jaguar Land Rover (JLR) says it will not allow employees to travel from the UK to China and will close its operations in the country until 14 February as the coronavirus crisis continues to escalate.
---
Chery's new concept SUV Tiggo 7 debuts at Guangzhou Int'l Automobile Exhibition
29 November 2019
---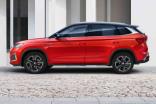 AutoGuangzhou 2019 - the world debuts
22 November 2019
Below is a list of vehicle world premieres which took place on 22 November at the media preview of AutoGuangzhou 2019.
---
Latin NCAP announces results for GM Onix Plus and Chery Tiggo 3
13 September 2019
---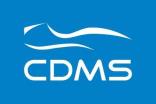 2019 Chengdu motor show - world debuts list
6 September 2019
By no means a major Chinese motor show, nonetheless the annual event in Chengdu is usually the venue for quite a few world premieres. This year's CDMS was no exception.
---
Chery Automobile selects Quanergy Systems as its lidar partner
19 July 2019
Lidar provider, Quanergy Systems says it is partnering with with Chery Automobile.
---
Chery sales up 8.5% in H1 2019
9 July 2019
According to the semi-annual sales report recently released by Chery Holding Group, in the first half of 2019, Chery Holding sold 325,000 units, including 285,000 independent-branded units, up 8.5% year on year, continuing to maintain growth.
---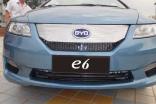 Foreign carmakers struggle with China NEV quotas
9 July 2019
More than half of the passenger vehicle brands in China did not meet the country's minimum fuel economy requirements last year, according to local reports citing statistics released by the ministry of industry and information technology.
---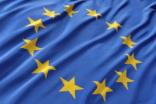 Brazil H1 sales and production up despite Argentina
5 July 2019
Car sales in Brazil in the first half of 2019 rose 12.1% year on year as production inched up 2.8%.
---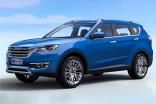 Chery, Cowin, Karry, Jetour and Exeed future models
29 April 2019
Chery Auto is bucking the trend and doing very well in the Chinese market while rival state-run OEMs flounder. Its secret? The new Jetour brand, soon be joined by another, Exeed. This report examines the model ranges and looks at future vehicles for the Chery, Cowin and Karry divisions too.
---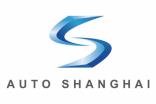 Auto Shanghai 2019 - world premieres list
17 April 2019
Auto Shanghai took place across 12 halls, each of which has two levels, with total floor space of 360,000 square metres quoted by the organiser. There were 136 scheduled press conferences on 16 and 17 April plus multiple events which took place in the days (and weeks) beforehand as OEMs attempted to have their brands' voices heard in the welter of announcements.
---
Baidu with Chery launches its first EV with AI operating system
12 March 2019
---
Chery launches new Tiggo 7 SUV in Brazil
19 February 2019
---
Former BMW designer joins Chery
18 October 2018
---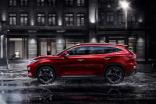 Chery Auto to open design centre in Germany
25 September 2018
Chery Automobile says it will open a new design centre near Frankfurt at the city of Raunheim am Main. The newly founded Chery Europe GmbH will commence work there in January 2019.
---
Chery and YouDrive launch car-sharing service in Moscow
7 September 2018
---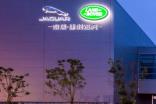 Chery Jaguar Land Rover expands its Changshu plant
22 June 2018
Chery Jaguar Land Rover Automotive (CJLR) is about to put its Changshu Plant Phase II into operation. Phase II will add 70,000 units to annual capacity. The Jaguar E-Pace will be the first product of Phase II.
---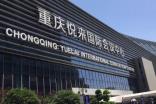 Chery looks abroad as China pushes One Belt One Road
19 June 2018
Chery says exporting its products is a key priority as China looks to capitalise on the government-led Belt and Road (BRI) initiative aiming to open up the vast country to new markets.
---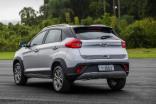 China's struggling Chery Automobile up for sale
5 June 2018
Major shareholders of Chery Automobile Company plan to raise CNY20bn (US$3.12bn) by selling a controlling stake in the struggling Chinese automaker, according to local reports.
1
...
Chery news
---
---
---
---
---
Most popular news
---
Most popular insights
---