Changan
---
All the very latest information about Changan in one place. The latest Changan business news, analysis, comment and interviews, all from our automotive industry experts at just-auto.
Latest news
---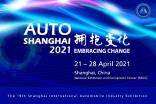 Auto Shanghai - Mercedes-Benz EQB global premiere
16 April 2021
The latest addition to just-auto's list of global premieres for 2021's biggest motor show is the Mercedes-Benz EQB.
---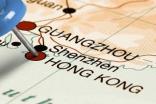 2020 Guangzhou motor show world debuts
23 November 2020
Below is just-auto.com's list of global debuts at Auto Guangzhou 2020.
---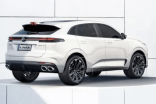 3 November 2020
Number seven in its giant home market, up from eighth a year ago having moved past Haval, Changan Auto is larger and more important than many realise. This year, the firm has begun to make serious moves into EVs, while launching a line of Uni-sub brand SUVs, each based on MPA, a new architecture. There's much more to come.
---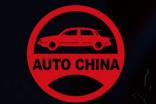 2020 Beijing motor show - the world premieres
30 September 2020
Following two media days and two trade days, AutoChina 2020 opened to the public today, 30 September. Below is a list of world premieres.
---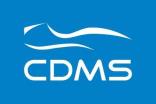 2020 Chengdu motor show - world premieres
27 July 2020
Motor shows might be on hiatus in most countries but in China, they are back. Below is a list of world premieres for this year's event in Chengdu.
---
Ford China JVs see June growth
6 July 2020
Ford's China joint ventures reported year on year sales growth for June as the market continued to recover from coronavirus-induced lows.
---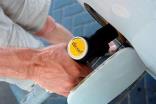 Welcome back, dieselgate - the week
19 June 2020
Dieselgate has reared its ugly ahead again, this time in the UK, getting on for five years after Volkswagen admitted cheating on US emissions testing, sparking a saga that has cost it billions in fines and other costs, such as setting up the nationwide EV recharging network Electrify America, led to tens of thousands of perfectly functional cars being parked in the desert, put executives in US jails as German prosecutors tried to achieve likewise (with less success) this side of the Atlantic and generally tarnished its reputation. But this week's news was not about VW.
---
Changan Automobile to delay India market entry
10 June 2020
Chinese SUV and electric vehicle maker Changan Automobile is to put back India market entry by a year due to the COVID-19 outbreak and its impact on the Indian market. An analyst also told just-auto that anti-China sentiment is on the increase in India.
---
Ford's China ventures increase May sales as market rebounds
4 June 2020
Ford's China joint ventures have reported year on year sales growth for May in a sign of how the world's largest auto market is continuing its recovery from coronavirus-induced lows.
---
Huawei launches 5G Automobile Ecosphere in China
12 May 2020
China's mobile internet infrastructure giant Huawei Technologies has established the 5G Automobile Ecosphere with which it aims to help speed up the adoption of 5G mobile communications technology by the country's automotive industry,  according to local reports.
---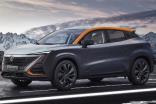 Changan to launch Level 3 autonomous car in June
17 March 2020
China's Changan Automobile has unveiled its new UNI-T flagship passenger car which it said would be the country's first mass produced Level 3 autonomous driving vehicle.
---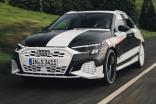 Management briefing - 2020 Geneva motor no-show
25 February 2020
This year's Geneva Salon will be remembered as being cancelled due to the coronavirus. What would we have seen? There was no stand-out star, although there were to be many important prototypes and production models making their world debuts. Please note that our preview was written before cancellation.
---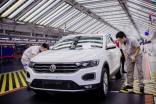 Automakers plan gradual resumption of China output
10 February 2020
Some carmakers were likely to have restarted output at China factories after shutting temporarily due to the coronavirus, media reports on Monday ( February) said.
---
Changan Ford puts back return to work
29 January 2020
Ford's China joint venture with Changan plans to resume production on 10 February at its Chongqing plant. The Chinese Lunar New Year holiday ends this weekend and the company was previously preparing to resume operations on 3 February.
---
Changan sells 50% stake in Peugeot joint venture
6 January 2020
China's Chongqing Changan Automobile has confirmed it is in the process of selling its 50% stake in its loss-making joint venture with France's Peugeot SA, according to local reports.
---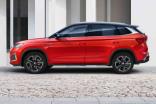 AutoGuangzhou 2019 - the world debuts
22 November 2019
Below is a list of vehicle world premieres which took place on 22 November at the media preview of AutoGuangzhou 2019.
---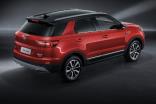 Changan looks to the future after PSA and Ford woes
20 November 2019
Getting involved with Groupe PSA led to tough times for Changan Auto. So far this year fewer than 1,300 examples of the DS models made at the CAPSA plant have been sold. That factory has an annual capacity of 300,000 vehicles. Changan Ford also continues to greatly disappoint. By contrast, demand for Changan's own models is brisk, helping to offset the significant losses being sustained by the JVs.
---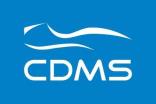 2019 Chengdu motor show - world debuts list
6 September 2019
By no means a major Chinese motor show, nonetheless the annual event in Chengdu is usually the venue for quite a few world premieres. This year's CDMS was no exception.
---
Ford China sales plunge 21.7% in Q2
9 July 2019
Ford has announced second quarter sales in China of 154,042 vehicles, a 21.7% decrease compared to the same period last year. Compared to the first quarter of 2019, sales of Ford-branded (import and domestic) and Lincoln vehicles increased 24% and 28% respectively. The company claims it has put measures in place to improve performance in the world's largest car market. and that some improvement is already in evidence.
---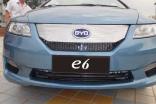 Foreign carmakers struggle with China NEV quotas
9 July 2019
More than half of the passenger vehicle brands in China did not meet the country's minimum fuel economy requirements last year, according to local reports citing statistics released by the ministry of industry and information technology.
---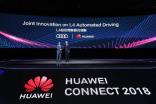 Huawei working with Audi and GAC on driverless cars
13 June 2019
Chinese telecoms giant Huawei says it will launch self-driving cars as early as 2021 in partnership with several carmakers, including Audi, Toyota and Chinese firms.
---
Ford JV fined millions in China
5 June 2019
China's market regulator has fined Ford's main joint venture CNY162.8m (US$23.55m) for violating anti-monopoly laws.
---
Hanon Systems inaugurates Chongqing site in China
24 May 2019
Automotive supplier Hanon Systems has announced the formal opening of Chongqing Hanon Jianshe Automotive Thermal Systems Co., Ltd.
---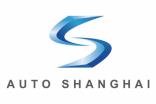 Auto Shanghai 2019 - world premieres list
17 April 2019
Auto Shanghai took place across 12 halls, each of which has two levels, with total floor space of 360,000 square metres quoted by the organiser. There were 136 scheduled press conferences on 16 and 17 April plus multiple events which took place in the days (and weeks) beforehand as OEMs attempted to have their brands' voices heard in the welter of announcements.
---
Changan to build EV plant in Georgia
12 April 2019
Changan Corporation will construct an EV production factory in Georgia (the east European country that is, not the US state). Strategic partners of Changan Corporation include Volvo, Volkswagen and Ford.
---
Ford reveals more of China electrification plan
3 April 2019
Following its announcement of more electrified vehicles for Europe on Tuesday in Amsterdam, Ford said over a third of the more than 30 new models it plans to launch in China will be electric vehicles.
---
Alibaba, Tencent join OEMs in Chinese ride-hail venture
22 March 2019
Alibaba, Tencent, Suning, and Chinese carmakers are setting up a Chinese ride-hailing venture.
---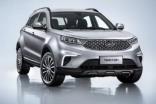 Hyundai eyes China capacity cuts as Ford lays off workers
4 March 2019
Hyundai Motor, whose sales are falling in China, is considering cutting capacity at its factories in its biggest market, chief executive Lee Won-hee has said, according to Reuters sources. Meanwhile, Ford's joint venture in China has quietly begun dismissing thousands of its 20,000 workers due to weak vehicle sales, according to the New York Times.
---
Mazda acquires Ford's stake in Changan Ford Mazda Engine Company
30 January 2019
---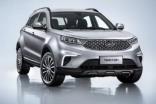 Ford China sales tank in "challenging" 2018
11 January 2019
Ford sales in China fell 36.9% year on year to 752,243 in 2018, reflecting the overall market plunge.
1
Changan news
---
---
---
---
---
Most popular news
---
Most popular insights
---