Bugatti
---
All the very latest information about Bugatti in one place. The latest Bugatti business news, analysis, comment and interviews, all from our automotive industry experts at just-auto.
Latest insights
---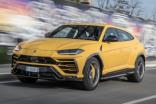 Lamborghini and Bugatti future models
6 January 2021
In recessions, the most monied people tend to stop flaunting their cash. That is exactly what has happened in those parts of the world mired in economic woe. Luckily, Lamborghini and Bugatti have China to fall back on as Europe, much of Asia, the Americas and elsewhere remain challenging places for hypercar brands.
---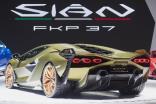 Future Bentley, Lamborghini and Bugatti models
26 February 2020
A year ago, Bentley was in its parent's bad books, being publicly chastised by Wolfgang Porsche and Hans Michel Piech. Now, after selling more than 11,000 vehicles in 2019, it's back in the black and on steadier footing. Lamborghini too had a good year and is working on several new models including a Urus PHEV. As for Bugatti, a new W16-powered model is looking ever more likely for the early 2020s.
---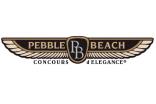 2019 Monterey Week world debuts list
19 August 2019
Monterey Automotive Week, including the Pebble Beach Concours d'Elegance, took place between 13 and 18 August inclusive. The following cars and concepts were world premieres.
---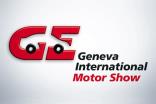 2019 Geneva motor show world debuts list
6 March 2019
Concepts, prototypes and production models which were world premieres at the 2019 Geneva motor show are discussed below.
Latest interviews
---
TRANSMISSIONS: Q&A with BorgWarner
27 April 2010
The VW Group pioneered dual clutch technology and continues to push dual-clutch technology in Europe. BorgWarner played a key role in the development of VW's DSG 6-speed automatic gearbox, which combines the smoothness of a state-of-the-art torque converter with the fuel efficiency of a lighter and cheaper to manufacture 6-speed manual. BorgWarner is continuing to push back the technical boundaries of dual-clutch innovations. Its DualTronic clutch and transmission control technology enables a conventional, manual gearbox to function as a fully automatic transmission while delivering improved fuel efficiency and enjoyable drive experience. In this interview, Matthew Beecham talked with Bob Blakely, marketing director of BorgWarner Drivetrain Systems.
---
Q&A with Ricardo on transmissions
29 May 2007
Two years ago, Bugatti unveiled details of its revolutionary seven-speed twin-clutch DSG gearbox, subsequently launched in its Veyron car. Developed by Ricardo, the unit handles the massive torque produced by the Veyron's 1001bhp 16-cylinder engine. Since then, Ricardo has been pushing back the technical boundaries of dual-clutch systems. Matthew Beecham talked to Ricardo's Lee Sykes, Global Product Group Director, Transmissions and Drivelines, Jim Hey, Chief Programme Engineer, Transmissions and Drivelines, and Jon Wheals, Chief Engineer, Innovation, about what we could expect to see emerging from the development house.
Latest news
---
Porsche talking with Rimac over Bugatti JV
18 March 2021
Porsche is in discussions with Croatian electric vehicle developer and producer Rimac Automobili to form a joint venture that will manage the luxury car brand Bugatti, Volkswagen Group management board chairman Herbert Diess has said.
---
Bugatti starts series production of exclusive and unique hyper sports car
11 February 2021
Highly exclusive, distinctive and high-performance. At "The Quail – A Motorsports Gathering" in California in summer 2019, Bugatti presented another project reflecting its excellent coachbuilding expertise: the Centodieci. The Centodieci...
---
VW reviewing high performance brands
30 September 2020
Volkswagen is reviewing the future of high performance brands Lamborghini, Bugatti and Ducati as part of a broader quest for more economies of scale as it shifts to mass producing electric cars, senior executives have told Reuters.
---
VW family silver on the block - report
18 September 2020
VW Group reportedly is set to sell Bugatti to Rimac of Croatia.
---
Volkswagen uses 3D printing to produce face shields
3 April 2020
In response to the corona crisis, the Volkswagen Group has started to produce face shield holders by 3D printing. This is part of a joint transnational initiative with Airbus and the 3D printing network "Mobility goes Additive", which includes...
---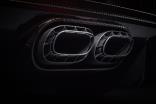 Bugatti again uses 3D printing for titanium tailpipe cover
26 March 2020
Bugatti is using 3D printing to produce titanium tailpipe trim covers for its hyper sports car. The cover is the first visible part to be 3D-printed in metal officially approved for use on the roads.
---
Bugatti suspends Molsheim production
23 March 2020
Bugatti has suspended production of its sports cars in Molsheim, Eastern France.
---
Bugatti names new quality chief
16 August 2019
Michael Och has taken over from Jordi Cabanero as head of quality assurance at Bugatti.
---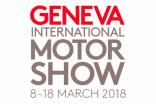 2018 GENEVA SHOW - World premieres list
7 March 2018
Vehicles which made their global debuts at the Geneva motor show are named below.
---
Audi Sport appoints new CEO
20 December 2017
Michael-Julius Renz (60) is due to become the new CEO of Audi Sport GmbH. He follows Stephan Winkelmann (53), who will leave at the turn of the year to become president of Bugatti. "With his international experience, Michael-Julius Renz will further...
---
VW completes 80 successful years
30 May 2017
80 years ago marked the beginning of one of the most successful automobile producers in the world. On 28 May 1937, the predecessor to today's Volkswagen Group, "Gesellschaft zur Vorbereitung des Deutschen Volkswagens mbH" ("Corporation to...
---
GERMANY: VW to start emissions recall in January
7 October 2015
Volkswagen will launch a recall for cars affected by its diesel emissions crisis in January and complete the fix by the end of next year, new chief executive Matthias Mueller told a German newspaper.
---
US: Driveline specialist DSD sets up shop in Michigan
2 June 2014
UK automotive engineering consultancy, Drive System Design (DSD), is establishing engineering and sales offices in Michigan to provide improved support for its growing customer base in North America, the company announced on Monday (2 June).
---
UK: Former Bentley chief returns for another round
15 April 2014
Volkswagen Group motorsport chief Wolfgang Dürheimer is to become chairman and CEO of Bentley Motors from 1 June, 2014, replacing Wolfgang Schreiber, who will take up a new position within the group.
---
FRANKFURT: VW eyes commercials for US
11 September 2013
Volkswagen may launch commercial vehicles in the United States in future, as part of steps to expand its core brand in the world's second largest vehicle market.
---
US: Volkswagen opens tech centre for future vehicles
21 August 2012
Volkswagen has opened its US$27m technical centre in California to expand its engineering capabilities.
---
US: VW opens technology centre for future vehicles
21 August 2012
Volkswagen has opened a $27 million (21.7 million euro) technical centre in California to expand its engineering capabilities in the region as part of a push to accelerate US sales.
---
PEBBLE BEACH/MONTEREY WEEEKEND: Final list of world premieres
20 August 2012
The 61st Pebble Beach Concours d'Elegance took place on the lawns of the famous Californian golf club on 19 August. The global debuts of many cars took place there as well as at other events elsewhere on the Monterey Peninsula.
---
GERMANY: Volkswagen Group makes extensive structural and management realignment
6 June 2012
Volkswagen is giving extra momentum to its Strategy 2018 with an extensive structural and management realignment. "Our company has grown strongly and become more international in recent years. This fundamental reorganization is the right response to the...
---
GERMANY: Kevin Rose appointed board member for sales and marketing at Bentley Motors Ltd.
28 March 2012
Kevin Rose (55) has been appointed Board Member for Sales and Marketing at Bentley Motors Ltd. effective June 1, 2012. Rose is currently Executive Vice President for Sales at FAW-VW Sales Company in Changchun (China). Rose succeeds Alasdair Stewart (48), who...
---
GENEVA SHOW: Historic list of world premieres
8 March 2012
Our summary of world premiere concepts and production models which appeared for the first time at the Geneva motor show's 6 March press day.
---
US: Ricardo wins further Bugatti DCT production contract
27 January 2012
Bugatti has placed a further contact for the production of the advanced, award-winning Dual Clutch Transmission (DCT) system of its iconic Veyron supercar. The new order represents a further two years of production for the DCT unit - which was designed in...
---
20 January 2012
General Motors reclaimed the title of world's biggest carmaker title in 2011 after Toyota production was reduced as a result of the 11 March earthquake and tsunami in Japan and the Thai floods late in the year, effects of which are still ongoing.
---
BELGIUM: EC clears Volkswagen Financial Services JV with D'Iteren
21 December 2011
European Commission (EC) officials have cleared under the EU Merger Regulation, the creation of a joint venture between Volkswagen Financial Services (VWFS) and the Belgian company D'Ieteren for the provision of financial services related to the sale of Volkswagen group vehicles on the Belgian market.
---
UK: Ricardo shortlisted in prestigious 2011 Manufacturer of the Year Awards
4 October 2011
It has been announced today that Ricardo is among six companies - including Rolls-Royce Motor Cars and Ashwoods Automotive - nominated in the 'Innovation & Design' category. Ricardo's citation for the award focuses on the new Ricardo High Performance...
---
UK: Celebrating the greenest, meanest and leanest
21 July 2011
Ricardo's new High Performance Assembly Facility was formally declared open today at the Shoreham Technical Centre, UK, by local Member of Parliament Tim Loughton. This brand-new state-of-the-art production facility provides a near clean room production...
---
UK: Celebrating the greenest, meanest and leanest
20 July 2011
Ricardo's new High Performance Assembly Facility was formally declared open today at the Shoreham Technical Centre, UK, by local Member of Parliament Tim Loughton. This brand-new state-of-the-art production facility provides a near clean room production...
---
US: Borgwarner finalises acquisition of Haldex traction systems
20 May 2011
Global powertrain supplier BorgWarner has completed its acquisition of the Traction Systems division of Haldex Group.
---
US: Volkswagen starts on California emissions lab
12 May 2011
Volkswagen Group of America (VWGoA) has broken ground for a new 63,000 sq ft lab in Oxnard, California, that will house auto emissions testing and powertrain development for the group brands Volkswagen, Audi, Lamborghini, Bentley and Bugatti. The $25 million lab will replace an existing facility in Westlake Village near Los Angeles.
---
US: Ford promotes Ford PowerShift
21 April 2011
With gasoline already more than $4 per gallon in some American cities, the new fuel-saving dual dry-clutch Ford PowerShift six-speed automatic is the right transmission at the right time. Ford PowerShift - the company's most sophisticated transmission ever -...
Bugatti news
---
---
---
---
---
Most popular news
---
Most popular insights
---