Bosch
---
All the very latest information about Bosch in one place. The latest Bosch business news, analysis, comment and interviews, all from our automotive industry experts at just-auto.
Latest news
---
Bosch "daily contact" with suppliers as chips shortage bites
13 January 2021
Bosch says it is in daily contact with its suppliers and customers as many automakers continue to battle the shortage of semiconductors.
---
VIRTUAL CES -Bosch sees software opportunity in new mobility
12 January 2021
Bosch says the combination of electrified and automated driving with personalised and connected services will open up a broad field for software applications.
---
China output affected by chip shortage
8 December 2020
China's car industry is struggling with a shortage of semiconductors used in advanced automotive systems, according to China Daily newspaper citing industry insiders.
---
PowerCell Sweden secures Bosch fuel cell stack order
10 November 2020
PowerCell Sweden has received an order for its S3 fuel cell stacks from Bosch for a total value of around EUR901,000 (US$1.06m).
---
Nikola/GM partnership 'may' still proceed - reports
19 October 2020
JPMorgan has said a Nikola partnership with General Motors may still go ahead, according to seekingalpha.com.
---
Bosch expands range of hydraulic steering systems
19 October 2020
---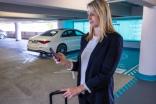 Daimler to trial self-parking cars at Stuttgart airport
12 October 2020
Bosch, Mercedes-Benz, and parking garage operator Apcoa plan to introduce driverless and highly automated parking at Stuttgart airport.
---
Schaeffler steps up its involvement in rear wheel steering
22 September 2020
---
Bosch and Weichai Power increase efficiency of Weichai truck diesel engines to 50 percent
17 September 2020
---
Ford explores automated valet parking solution
27 August 2020
Ford Motor Company, Bedrock and Bosch are launching a demonstration project with connected Ford Escape test vehicles that can drive and park themselves inside Bedrock's Assembly Garage in Detroit using Bosch smart infrastructure.
---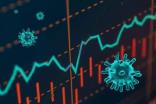 UPDATED - Daily automotive coronavirus briefing FREE TO READ
19 August 2020
A daily update of news and views on the COVID-19 coronavirus crisis and its impact on the automotive sector
---
Bosch outlines new Computing Solutions division
23 July 2020
Bosch is establishing a new Cross-Domain Computing Solutions division.
---
Bosch inaugurates EUR30m Romania engineering centre
22 July 2020
Supplier Bosch has inaugurated the new headquarters of its engineering centre in Cluj-Napoca, central Romania.
---
PSA expands aftermarket business
24 June 2020
PSA Group is extending its Distrigo multi-brand spare parts distribution service with a secondary network, Distrigo Relay, to offer greater parts support to its UK trade businesses and partners.
---
Bosch eBike Systems opens new Asia Pacific headquarters in Taichung, Taiwan
18 June 2020
---
Annual financial results 2019: Bosch in North America sales of $14.4 billion on par with 2018
11 June 2020
---
Bosch puts fully automated mask-production lines into operation
19 May 2020
---
Bosch starts facemask production in Stuttgart
18 May 2020
Bosch has started fully-automated production of facemasks at its plant in Stuttgart-Feuerbach.
---
Bosch "steels itself" for 2020 recession
30 April 2020
Bosch has posted 2019 sales revenue down 0.9% to EUR77.7bn (US$84.4bn) as the manufacturer "steels itself" for a 2020 recession.
---
Bosch to 'drastically cut' German operations from 25 March
24 March 2020
Bosch is to 'drastically cut back' operations at its German locations from 25 March.
---
Benteler and Bosch to collaborate with Pininfarina
9 March 2020
Benteler and Bosch are to start  a collaboration with Pininfarina.
---
Bosch strengthens collaboration with China's Human Horizons
24 February 2020
Robert Bosch has signed an agreement with Chinese mobility technology startup Human Horizons which will strengthen their collaboration in cloud based electric vehicle battery technology.
---
GM launches first Chevrolet EV in China
24 February 2020
General Motors has launched the Chevrolet Menlo battery powered sporty hatchback in China, the world's largest electric vehicle market.
---
BMW open software platform for smart working expands
24 February 2020
BMW has said the 'Open Manufacturing Platform (OMP)', targeted at smart factories in automotive and other industries is expanding. It has also formed new steering committees to accelerate innovation at scale through cross-industry collaboration, knowledge and data sharing as well as access to new technologies.  
---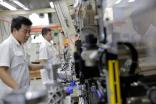 Coronavirus gets worse - the week
7 February 2020
The coronavirus, for which we can apparently thank a 'live' food market in the Chinese city of Wuhan, clearly was on your minds this week, unsurprising as we have a large readership toiling daily in the automotive supply chain and component industry. Takeaway: it ain't good and it's going to get worse before it gets better as, despite a massive effort by health authorities - and drug companies - worldwide, it continues to spread.
---
VW Group 'most exposed' by virus impact - S&P
6 February 2020
Volkswagen Group is the vehicle manufacturer most exposed to the coronavirus outbreak in China, according to a report by ratings agency S&P.
---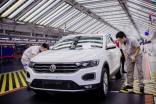 Chinese auto industry impacted hard by coronavirus
3 February 2020
China's automotive industry is expected to take a massive hit from the rapid spread of the corona virus in the last two weeks, at least in the first quarter of the year but very possibly for longer.
---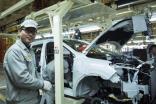 Coronavirus and Brexit - the week
31 January 2020
As a colleague 'Skyped' first thing this morning: "What an incredible week for news - rarely known anything like it!" 
---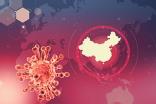 Bosch cancels all China travel until end February
31 January 2020
Bosch has cancelled or postponed all travel to and from China until the end of February as the UK confirmed its first coronavirus cases have reached the Western end of Europe.
---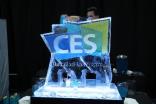 10 January 2020
You might have noticed something called CES was on in Las Vegas this week.
1
...
Bosch news
---
---
---
---
---
Most popular news
---
Most popular insights
---