BMW Group
---
All the very latest information about Bayerische Motoren Werke (BMW) AG in one place. The latest Bayerische Motoren Werke (BMW) AG business news, analysis, comment and interviews, all from our automotive industry experts at just-auto.
Latest news
---
BMW Group and NVIDIA take virtual factory planning to the next level
14 April 2021
---
BMW Group scaling artificial intelligence for data privacy in production – with innovative anonymisation algorithms
12 April 2021
---
Rolls-Royce sets Q1 sales record
8 April 2021
BMW's Rolls-Royce has reported record first quarter sales, up 62% on the same period in 2020 when the COVID-19 pandemic started, initially in China.
---
BMW Group Q1 sales up by a third
8 April 2021
In the first three months of the year, the BMW Group delivered a total of 636,606 BMW, MINI and Rolls-Royce vehicles to customers (+33.5%) and achieved a new all-time high for the first quarter. The comparison with last year is against lockdown depleted markets.
---
Sharing is caring: the future of private peer-to-peer mobility with MINI Sharing
1 April 2021
---
BP joins BMW, Daimler EV charging JV
30 March 2021
BP agreed to join BMW Group and Daimler Mobility in a drive to extend and significantly improve electrification, making electric vehicle charging more convenient, simpler and seamless for drivers.
---
After big hike, BMW GB slashes i3 EV prices
30 March 2021
BMW UK has cut pricing for the i3 EV line to enable buyers to benefit from the recently reduced UK government plug in car grant (PiCG).
---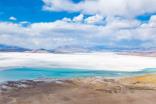 BMW Group contracts second lithium supplier
30 March 2021
BMW said it would source EV battery lithium from a second supplier, US-based Livent.
---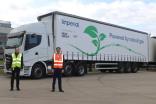 Mini plant trucker switches fleet to LNG
29 March 2021
A new fleet of lorries powered by liquefied natural gas (LNG) is helping to drive sustainable logistics at BMW's Mini plant in Oxford, England.
---
Three million BMWs made in Leipzig
22 March 2021
---
New operating system and additional digital services for the MINI 3-door, MINI 5-door and MINI Convertible
22 March 2021
---
The new BMW iX xDrive40 and new BMW iX xDrive50
18 March 2021
---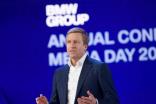 BMW sees momentum for 2021 profit growth
17 March 2021
BMW has said it is determined to remain on a course of recovery in 2021 and has set itself ambitious targets, including significant growth in group profit before tax.
---
Automakers lobbied for ICE ban delay - paper
16 March 2021
Britain's biggest car manufacturers lobbied the government to delay a ban on petrol and diesel cars by warning that sales would plunge and jobs would be at risk from accelerating the transition to electric vehicles, the Guardian newspaper reported.
---
NewMotion expands BMW collaboration to Austria and Italy
15 March 2021
NewMotion is expanding its collaboration with BMW Group to Austria and Italy.
---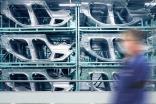 BMW invests in CO2-free steel production for sustainability win
15 March 2021
The BMW Group says it is investing in an innovative method - utilising electrolysis rather than traditional blast furnaces - for CO2-free steel production developed by US startup Boston Metal.
---
BMW/Daimler mobility JV sells parking company
10 March 2021
BMW Group and Daimler Mobility have agreed to sell their joint venture Park Now Group to EasyPark Group, subject to the usual approval by relevant authorities.
---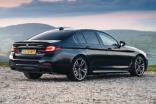 BMW M550i xDrive - as good as an M5?
8 March 2021
Until a few months ago, BMW didn't offer UK buyers what could well be - excluding the M5 - the best car in the 5 Series range: the M550i xDrive. A 4.4-litre biturbo V8 provides blistering acceleration, the suspension tuning is less extreme than the fastest 5 and best of all, pricing although high, is tens of thousands less than the M5.
---
BMW launches MINI Countryman in India
5 March 2021
---
BMW building new vehicle distribution centre in Baltimore
23 February 2021
BMW of North America said it was building a new vehicle distribution centre (VDC) at the Tradepoint Atlantic Terminal in Baltimore, Maryland, to meet growing demand for its vehicles in the region.
---
BMW rolls out its largest ever OTA software upgrade
23 February 2021
The rollout of the latest version of BMW Operating System 7 (ver. 11/20) got underway yesterday (22.02.2021) and BMW says it is the biggest over-the-air (OTA) upgrade in the history of the BMW Group.
---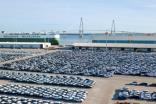 BMW largest US auto exporter by value for seventh year
12 February 2021
For the seventh consecutive year, BMW Manufacturing led the nation in automotive exports by value, according to data released by the US Department of Commerce.
---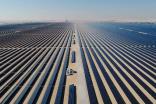 BMW, the UAE, aluminium and reducing CO2
11 February 2021
In automotive manufacturing, raw materials and the supply chain are being increasingly scrutinised for lightweighting, better fuel economy and lower CO2 benefits. The use of relatively expensive aluminium is increasing for premium OEMs, but one drawback is that producing aluminium in its raw state (smelting) is highly energy intensive, a potential issue for CO2 calculations. BMW is turning to more solar generated energy from an aluminium supplier in the UAE to source its light metal Landshut foundry.
---
MINI Cooper SE to get fresh design accents and new equipment features
10 February 2021
---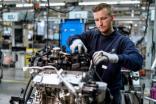 BMW UK engine plant marks 20 years of output
8 February 2021
BMW Group's UK engine manufacturing plant, located in North Warwickshire, is this week marking 20 years of manufacturing three and four cylinder petrol engines.
---
FAW mulling Brilliance buy - report
3 February 2021
BMW's Chinese JV partner Brilliance could be an acquisition target for state-owned FAW, according to a Reuters report.
---
BMW says cash flow strong in Q4
28 January 2021
BMW has said its free cash flow for the fourth quarter of 2020 is around EUR2.8bn (Q4 2019: EUR1.5bn) and 'better than expected', reflecting a positive Q4 operating result, inventories management and reduced warranty provisions due to lockdowns.
---
Mini USA unveils new MY 2022 MINI Hardtops and Convertibles
28 January 2021
---
BMW launches 3 Series Gran Limousine in India
21 January 2021
---
BMW MINI India delivers 512 cars in 2020 with remarkable growth of 34% in Q4
21 January 2021
1
...
BMW Group news
---
---
---
---
---
Most popular news
---
Most popular insights
---