Bentley
---
All the very latest information about Bentley in one place. The latest Bentley business news, analysis, comment and interviews, all from our automotive industry experts at just-auto.
Latest insights
---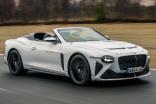 Bentley has a record year but what comes next?
5 January 2021
What a year it was for Bentley Motors. On the one hand, record sales, new cars and the announcement of a shift to electrification, yet one quarter of a 4,000-strong workforce was dismissed, multiple markets went into a steep downturn, and now comes Brexit. This company will look different by 2030, so what does it have planned?
---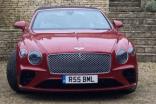 Five days with a Bentley Continental
10 November 2020
A lot can happen in a few days. A president may lose his job. Or the end of a hundred years of combustion engine history might be announced, which is what happened while I was enjoying five days with a Bentley.
---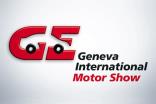 2020 Geneva motor show - all the digital debuts
3 March 2020
The cancellation of the Geneva motor show meant that most vehicles which would have been world debuts were instead revealed via online premieres. Concepts, prototypes and production models originally due to have their public premieres are listed below.
---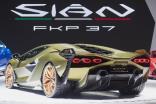 Future Bentley, Lamborghini and Bugatti models
26 February 2020
A year ago, Bentley was in its parent's bad books, being publicly chastised by Wolfgang Porsche and Hans Michel Piech. Now, after selling more than 11,000 vehicles in 2019, it's back in the black and on steadier footing. Lamborghini too had a good year and is working on several new models including a Urus PHEV. As for Bugatti, a new W16-powered model is looking ever more likely for the early 2020s.
Latest interviews
---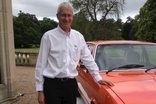 INTERVIEW: Audi's 'Mr RHD' retires
31 July 2014
David Ingrams, who retired from Audi UK's press office today (31 July) played a key role in helping the German automaker's engineers achieve "uncompromised" right hand drive configurations and also oversaw a collection of about 50 classic cars, many of which he helped to launch when new. The man who praised Audi for taking the long-term view has himself served 36 years with the automaker and the connection may not yet be completely severed.
---
INTERVIEW: Volkswagen Group Rus general director Marcus Osegowitsch
20 March 2014
Marcus Osegowitsch is general director, Volkswagen Group Rus and Simon Warburton caught up with him on the sidelines of this year's Russian Automotive Forum organised by Adam Smith Conferences in Moscow.
---
Q&A with Prodrive's Brand&: Maximising brand potential
23 October 2013
Prodrive's Brand& helps develop some of the potential in a vehicle manufacturer's brand and distribution by creating carefully-positioned non-automotive ranges (mainly clothing and lifestyle accessories) and the retailing support that make them successful. To find out more, Matthew Beecham talked with Carl Ball, managing director of Brand& about its expertise and how social media is changing the ways in which dealers and OEMs should engage with their customers and potential customers, making cross-channel communications more cost-effective as long as it is cunningly implemented.
---
INTERVIEW: New SMMT chief executive, Mike Hawes
23 September 2013
Mike Hawes became SMMT chief executive on 2 September, 2013 and has more than 20 years experience in policy and public affairs, the majority of which have been spent in the motor industry. Simon Warburton spoke to him at the SMMT's recent Open Forum day bringing together suppliers, Automotive Council members and the UK government.
Latest news
---
26 March 2021
Volkswagen has set up its AI Detroit unit, a dedicated AI research and development unit.
---
Bentley researches recyclable electric motors
19 February 2021
VW Group owned Bentley Motors has announced a three-year research study that will investigate recyling electric motors and components.
---
Bentley introduces digital commissioning experience
11 January 2021
With the UK once again under national lockdown and car retailers closed to sales visits, physical commissions and test drives, VW Group-owned Bentley says it is introducing a unique "Digital Commissioning Experience, tailored to the luxury marque's discerning customers' needs".
---
COVID fails to stop Bentley sales record
5 January 2021
Despite COVID-19, Volkswagen Group's Bentley Motors today announced record sales of 11,206 in 2020, an increase of 2% over 2019.
---
Bentley introduces Bentayga Hybrid
5 January 2021
Bentley is taking the next step on its journey to a sustainable future with the launch of the new Bentayga Hybrid – the only electrified true-luxury SUV in the world, and a model that Bentley predicts will become the best-selling member of the new...
---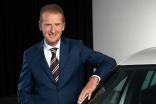 VW's Diess backed but no contract extension
15 December 2020
Volkswagen's supervisory board has said chief executive Herbert Diess had its full support as he heads a new executive team but stopped short of bringing forward a contract extension. The board also dispelled suggestions Lamborghini and Ducati might be sold off and said Wolfsburg (not Zwickau) would become its showcase electric vehicle plant.
---
Bentley readies parts planes for no deal Brexit
3 December 2020
Volkswagen Group's Bentley reportedly has five cargo planes on stand by to fly in components if there is disruption at the UK border in the event of a no-deal Brexit.
---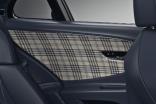 Bentley offers 'sustainable' tweed door trim
30 November 2020
Volkswagen Group's Bentley is now offering a 'sustainable' tweed door trim option. There are four variations.
---
VW's Bentley outlines Beyond100 sustainable strategy
9 November 2020
Bentley Motors has outlined plans to become a global leader in sustainable luxury mobility with further details of its Beyond100 strategy.
---
My Bentley now available in China
9 November 2020
Bentley customers can integrate and link their car with enhanced Connected Car technology using My Bentley services available in the UK, Europe and North America - and now offered in China. First introduced on the Bentayga, My Bentley has grown...
---
Volkswagen reports third quarter 2020 results
30 October 2020
The Volkswagen Group's business was heavily impacted by the Covid-19 pandemic in first nine months of 2020, but recovered noticeably in the third quarter. This means that the declines in deliveries, sales revenue and profit as of the end of September...
---
Bentley reaches construction milestone as new engineering test facility tops out
28 September 2020
A new state-of-the-art engineering test facility, built at the headquarters of Bentley Motors in Crewe, UK, is nearing completion following an official 'topping out' ceremony. In place of the traditional final beam marking the occasion, a native...
---
VW family silver on the block - report
18 September 2020
VW Group reportedly is set to sell Bugatti to Rimac of Croatia.
---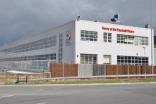 More UK OEMs restart after summer break
21 August 2020
More UK manufacturers have outlined their summer manufacturing plans as OEMs adjust to coping with the global pandemic.
---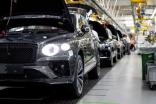 Volkswagen's Bentley plant starts on updated SUV with capacity increase
21 July 2020
Volkswagen's Bentley Motors said production of the recently launched updated Bentayga luxury SUV had started at its 'carbon neutral' factory in Crewe, England with revised social distancing measures.
---
Volkswagen Group of America opens new Tradepoint Atlantic vehicle terminal at Port of Baltimore
21 July 2020
Volkswagen Group of America, Inc. (VWGoA) and Tradepoint Atlantic celebrated the first day of operations at the Tradepoint Atlantic terminal at the Port of Baltimore, VWGoA's newest port in the U.S. The port, which will serve roughly 302 dealers in...
---
Volkswagen Group of America opens next-gen charging station at Arizona global test center
16 July 2020
Volkswagen Group of America (VWGoA) announced the opening of one of the most extensive electric vehicle (EV) charging stations at a North American test facility. This next-generation charging station at its Arizona Proving Grounds will be used to help VWGoA...
---
Hyundai Glovis signs car shipping deal with VW
2 July 2020
Hyundai Motor Group logistics subsidiary, Hyundai Glovis, this week announced it had won a five year contract worth US$432m to ship vehicles for Volkswagen Group.
---
New Bentley Bentayga to launch Beyond100
24 June 2020
Bentley will reveal the new Bentayga to the world at 17:00 BST on 30 June. The new Bentayga will be the first car launched under Bentley's new Beyond100 business strategy, a journey that will see the company become the world leader in sustainable...
---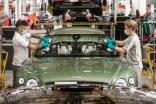 Volkswagen's Bentley axing 1,000 British jobs
5 June 2020
Volkswagen owned Bentley is to cut 1,000 jobs in the UK, about a quarter of its workforce.
---
Bentley appoints Dr Rabe to board
1 June 2020
Volkswagen Group owned Bentley Motors has announced that Dr. Matthias Rabe, currently Chief Technology Officer of Volkswagen Passenger Cars, will be appointed Member of the Board for Engineering at Bentley Motors, effective 1 August 2020.
---
14 May 2020
VW-owned Bentley Motors has now resumed production at the company's headquarters in Crewe, England, with over 1,700 workers following some 250 'comprehensive and wide-ranging hygiene and social distancing guidelines implemented to enable a safe return'.
---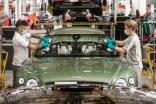 Adecco defends move as Bentley prepares restart
1 May 2020
Employment provider, Adecco says it is acting "in accordance with both the letter and spirit" of the UK government's job retention scheme in the light of labour body, Unite's claim it prevented around 200 agency workers based at Bentley's site in Crewe being made redundant.
---
Bentley Motors commits to 'come back stronger' – outlines changes to luxury car production
30 April 2020
Bentley Motors confirmed it is introducing a set of around 250 comprehensive and wide-ranging new hygiene and social distancing measures under an employee programme called 'Come Back Stronger' in order to implement a safe, phased return to...
---
Bentley Motors confirms all retailers in China now open as first deliveries of all-new flying spur start
27 April 2020
Bentley Motors has announced that its 40-strong retail network in China is now fully open, as the country gradually returns to work following the COVID-19 outbreak. Highlights: All 40 Bentley retailers across China are now fully open British luxury...
---
Unite claims credit for 200 Bentley staff now furloughed
23 April 2020
UK labour body, Unite maintains it has prevented around 200 agency workers based at Bentley's site in Crewe being made redundant by employment provider, Adecco, while the car manufacturer started temporarily ceasing production due to the Covid-19 health crisis.
---
Volkswagen uses 3D printing to produce face shields
3 April 2020
In response to the corona crisis, the Volkswagen Group has started to produce face shield holders by 3D printing. This is part of a joint transnational initiative with Airbus and the 3D printing network "Mobility goes Additive", which includes...
---
Bentley Motors suspends production due to coronavirus crisis
23 March 2020
Bentley Motors will suspend production from today at its Crewe, UK, factory headquarters for four weeks. This decision is based on the accelerated rate of infection by coronavirus and understandable restrictions applied, the resulting interruptions in...
---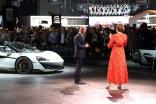 Automakers engage Geneva plans B
2 March 2020
Automakers have been scrambling today (2 March) to salvage what they can from planned media presentations originally scheduled for Geneva's first press day tomorrow, replacing physical events with virtual hosting online.
---
The Bentley Mulliner Bacalar – a rare and bespoke two-seat Bentley
27 February 2020
Bentley will be showing more than the future of coachbuilding when the Bentley Mulliner Bacalar is revealed on 3 March. The Bentley Mulliner Bacalar will be only the second two-seat Bentley since 1930. The two-seat layout and wraparound cockpit creates a...
Bentley news
---
---
---
---
---
Most popular news
---
Most popular insights
---