Beijing Automotive
---
All the very latest information about Beijing Automotive in one place. The latest Beijing Automotive business news, analysis, comment and interviews, all from our automotive industry experts at just-auto.
Latest insights
---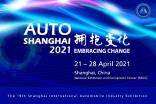 Auto Shanghai 2021 - the world premieres
20 April 2021
There are multiple updates to just-auto.com's list of concepts, prototypes and production model global debuts at the Shanghai motor show following the press preview.
---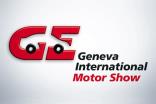 2019 Geneva motor show world debuts list
6 March 2019
Concepts, prototypes and production models which were world premieres at the 2019 Geneva motor show are discussed below.
---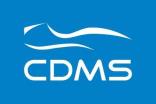 Chengdu motor show world debuts list
3 September 2018
SAIC, General Motors and the Volkswagen Group revealed the most important new and future models at this year's Chengdu motor show. Below is a list of vehicle world debuts. A trending return towards C segment sedans and the addition of wagons (see Hyundai) continues.
---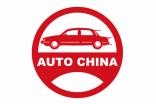 2018 BEIJING MOTOR SHOW - Final world debuts list
8 May 2018
Multiple brands revealed concept, prototype and production model world premieres during the press preview days of AutoChina 2018. The show has just closed its doors to the public.
Latest news
---
Six companies establish R&D joint venture for commercial vehicle fuel cell systems for the creation of a hydrogen-based society in China
8 June 2020
Six companies that share a common vision for the widespread use of fuel cell electric vehicles (FCEVs) in China signed a joint venture agreement for the establishment of United Fuel Cell System R&D (Beijing) Co., Ltd. (FCRD). FCRD's primary business...
---
Moody's changes BAIC outlook to negative
29 July 2019
Moody's Investors Service has affirmed the Baa2 issuer rating of Beijing Automotive Group and the Baa2 senior unsecured rating on the bonds issued by BAIC Inalfa HK Investment and guaranteed by BAIC Group.
---
BAIC starts X25 production in South Africa
26 July 2018
China's Beijing Automotive Industry Corporation (BAIC) began production at its newly built car assembly plant in South Africa this week.
---
New plant to make Mercedes EVs in China in 2019
17 May 2018
China's Beijing Automotive Group Company this week signed an agreement with Beijing Shunyi district authorities for the construction of new facilities for the production of Mercedes-Benz new energy vehicles from next year.
---
Magna with BAIC to develop smart EV architecture in China
10 April 2018
BAIC Group (Beijing Automotive Industry Holding) and Magna announced that they will jointly develop a next-generation smart electric vehicle architecture for the Chinese market. China is currently the leading market for electric mobility in the world, with...
---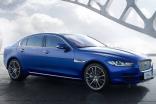 2017 GUANGZHOU SHOW - world debuts
21 November 2017
AutoGuangzhou 2017 hosted a variety of concept and production model world debuts. The press preview day was Friday 17 November.
---
Hyundai starts production at new Chinese factory
20 July 2017
Hyundai Motor has commenced production at its fifth passenger car assembly plant in China.
---
SK Innovation to delay China battery factory as regulation looms
29 November 2016
SK Innovation has delayed building an electric vehicle battery factory in China because of regulatory uncertainty there, two company officials told the Reuters news agency.
---
Hanon extends BAIC JV to supply HVAC assemblies to Chinese automaker
5 October 2016
Hanon Systems, a leading global provider of automotive thermal solutions, has signed a joint venture agreement with Shandong Binzhou Bohai Piston, to provide heating, ventilation and air conditioning (HVAC) assemblies to support a global automaker operating in...
Beijing Automotive news
---
---
---
---
---
Most popular news
---
Most popular insights
---