BAIC Group
---
All the very latest information about BAIC Group in one place. The latest BAIC Group business news, analysis, comment and interviews, all from our automotive industry experts at just-auto.
Latest news
---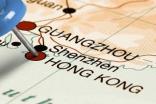 2020 Guangzhou motor show world debuts
23 November 2020
Below is just-auto.com's list of global debuts at Auto Guangzhou 2020.
---
Daimler to build new Mercedes truck plant in China
16 November 2020
Daimler plans to increase heavy duty truck production capacity in China together with its local joint venture partner Beiqi Foton Motor, according to local reports.
---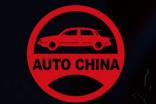 2020 Beijing motor show - the world premieres
30 September 2020
Following two media days and two trade days, AutoChina 2020 opened to the public today, 30 September. Below is a list of world premieres.
---
State Grid, BAIC, join forces on EV recharging network
28 July 2020
State Grid Electric Vehicle Service, an offshoot of China's state owned electricity provider, has partnered with local carmaker BAIC Group to expand its electric vehicle (EV) recharging network.
---
Didi Chuxing and BAIC form self driving partnership
23 June 2020
Chinese ride hailing company Didi Chuxing has entered into a strategic partnership with local carmaker BAIC Group, according to local reports.
---
Toyota to promote hydrogen fuel cells with new JV in China
8 June 2020
Toyota Motor said it had teamed up with five Chinese companies to promote the use of hydrogen fuel cell powertrains in China's commercial vehicle sector.
---
Six companies establish R&D joint venture for commercial vehicle fuel cell systems for the creation of a hydrogen-based society in China
8 June 2020
---
Imagination Technologies and BAIC Capital announce automotive joint venture
11 May 2020
---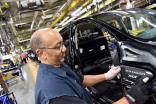 Ford boosts cash reserves but warns of $600m Q1 loss
14 April 2020
Ford has said it expects to post a $600m first quarter loss as stalled vehicle sales around the world hit its financial performance. The company has also taken steps to build up its cash reserves to address the unprecedented industry crisis caused by the COVID-19 coronavirus.
---
BAIC Group to double its stake in Daimler
17 December 2019
China's Beijing Automobile (BAIC) plans to double its stake in Daimler, according to a Reuters report citing company insiders.
---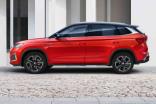 AutoGuangzhou 2019 - the world debuts
22 November 2019
Below is a list of vehicle world premieres which took place on 22 November at the media preview of AutoGuangzhou 2019.
---
BAIC Group launches 'Beijing' car brand in China
29 October 2019
Chinese carmaker BAIC Group unveiled a new brand this week to help focus its sales and marketing drive across the group.
---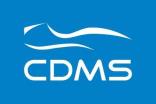 2019 Chengdu motor show - world debuts list
6 September 2019
By no means a major Chinese motor show, nonetheless the annual event in Chengdu is usually the venue for quite a few world premieres. This year's CDMS was no exception.
---
Mercedes-Benz Energy and BJEV to establish second-life energy storage systems in China
8 August 2019
---
Moody's changes BAIC outlook to negative
29 July 2019
Moody's Investors Service has affirmed the Baa2 issuer rating of Beijing Automotive Group and the Baa2 senior unsecured rating on the bonds issued by BAIC Inalfa HK Investment and guaranteed by BAIC Group.
---
Magna inks EV production joint venture with BAIC, Zhenjiang
26 July 2019
Magna International has signed a joint venture agreement with China's BAIC Group and the Zhenjiang municipal government to build new energy vehicles in the city of Zhenjiang in Jiangsu province.
---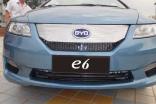 Foreign carmakers struggle with China NEV quotas
9 July 2019
More than half of the passenger vehicle brands in China did not meet the country's minimum fuel economy requirements last year, according to local reports citing statistics released by the ministry of industry and information technology.
---
BAIC and Shenyang Motor ink car sharing partnership
13 May 2019
China's Shenyang Motor Group and BAIC Motor announced a new car sharing partnership this week as they look to take on the rapidly expanding Chinese market for car-sharing services.
---
ZF and Foton open second transmission JV plant in China
18 April 2019
Following the ZF establishment of two joint ventures with Chinese commercial vehicle manufacturer Foton in 2016, to produce commercial vehicle transmissions, the pair have now opened a second factory in Jiaxing, south of Shanghai.
---
Gestamp announces deeper cooperation with China's BHAP and Wuling
16 April 2019
Metal stamper Gestamp has signed a memorandum of understanding (MoU) with Beijing Hainachuan Automotive Parts.
---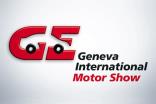 2019 Geneva motor show world debuts list
6 March 2019
Concepts, prototypes and production models which were world premieres at the 2019 Geneva motor show are discussed below.
---
Daimler eyes larger stake in Chinese JV - report
7 December 2018
Daimler has raised the prospect of boosting its stake in a joint venture with Chinese partner BAIC Motor, according to Bloomberg sources, as the automaker seeks to gain more control over its operations in the world's largest car market.
---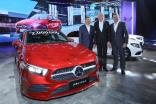 Daimler starts Mercedes A Class L sedan production at Beijing Benz
22 November 2018
Daimler has started production of a long wheelbase variant of its new A-Class sedan at its Beijing Benz joint venture in China which also produces special China-only stretched versions of other Mercedes-Benz sedans.
---
Daimler to build second R&D centre in Beijing
15 November 2018
Daimler has announced plans to build a new Research and Development Tech Centre in China with a total investment of over CNY1.1bn (US$155m or approximately EUR145m).
---
Gestamp China JV starts Tianjin operations
15 November 2018
Gestamp's joint venture with Chinese metal components company Beijing Hainachuan Automotive Parts (BHAP), has started operations with the opening of a new plant in Tianjin.
---
Hella joins BAIC to develop intelligent mobility infrastructure in Beijing
12 November 2018
---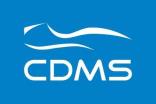 Chengdu motor show world debuts list
3 September 2018
SAIC, General Motors and the Volkswagen Group revealed the most important new and future models at this year's Chengdu motor show. Below is a list of vehicle world debuts. A trending return towards C segment sedans and the addition of wagons (see Hyundai) continues.
---
Daimler to produce battery powered Smart cars in China
7 August 2018
Daimler is in talks with a joint venture partner to produce battery powered versions of its two seat, Smart ForTwo car in China, according to local reports quoting industry insiders.
---
BAIC starts X25 production in South Africa
26 July 2018
China's Beijing Automotive Industry Corporation (BAIC) began production at its newly built car assembly plant in South Africa this week.
---
29 June 2018
The supervisory board of Borgward Group has named Philip Koehn CEO from 1 July though the former Rolls-Royce cars head of development will continue to head the Stuttgart based automaker's R&D as a member of the executive board.
1
BAIC Group news
---
---
---
---
---
Most popular news
---
Most popular insights
---