Apple
---
Latest news
---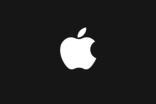 Smoke from a small fire? Apple and Hyundai...
13 January 2021
Rumours have persisted for a number of years that US electronics giant Apple is exploring options for entering the automotive industry.
---
UK watchdog investigating Nvidia's $40bn Arm takeover
7 January 2021
Britain's competition watchdog has launched an investigation into the US$40bn (GBP29.5bn) takeover of the UK-based chip designer Arm by the US company Nvidia, media reports said.
---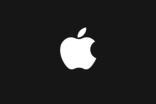 Why Apple's iCar is not pie in the sky
22 December 2020
The news that Apple's Project Titan, the on then off again project for an iCar, was back on again has brought much discussion in the industry. Adapting the old adage, often applied to ownership of football clubs, that to be a millionaire owner you need to start with a billion could be applied to the automotive industry. Plenty have tried to enter the most capital intensive of industries in the past only to retreat with tails between legs.
---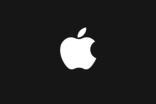 Apple planning car production by 2024 - report
22 December 2020
After a period in which Apple appeared to be dialling down its automotive ambitions, a report has emerged suggesting the company is once again eyeing a car of its own and planning market launch as soon as 2024.
---
ChargePoint announces integration with Apple CarPlay revolutionizing driver experience as EV adoption accelerates
18 November 2020
---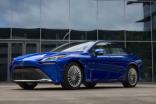 Toyota starts G2 Mirai FCEV rollout
17 November 2020
Toyota's US unit is launching the second generation 2021 Mirai next month. Meanwhile, Toyota Australia said it would deliver the hydrogen-powered sedan to selected business and government fleets from the first quarter of 2021.
---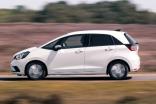 Jazz electrified - a B segment technology feast
11 November 2020
Honda's Jazz line, aka Fit in some markets, has a long history if you date it back to the innovative, tall 1983 City runabout that was sold as the Jazz here in the UK and other European markets (because, at the time, British Leyland, or whatever it was called that month, had dibs on the City nameplate which it used for entry level variants of the Mini and Maestro).
---
Mack Trucks adds Apple CarPlay, updated seats to improve driver comfort, productivity
3 November 2020
---
Porsche adds Apple podcasts and music lyrics to Taycan EV
23 October 2020
---
Tesla back in Interbrand Best Global Brands Report
20 October 2020
Amazon, set to become one of the global auto industry's (especially new entrant startups') best customers for electric delivery vans, was, along with Spotify and Netflix, among the biggest risers in ranking amid global COVID-19 lockdowns in the 2020 Interbrands Best Global Brands Report.
---
Foxconn launches EV open platform and components
20 October 2020
Taiwan-based Hon Hai Technology Group (Foxconn - best known as a contractor for Apple iPhones made in China) has said it is ready to formally enter the field of electric vehicles.
---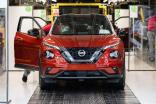 Nissan's Juke now kinder to kidneys
29 July 2020
Boy can I call it wrong. I thought the original Juke, with its funky looks and creative interior, would be a smash hit with The Family. Wrong. It was dismissed on many counts, including rear seat room and those controversial looks, and I found, on subsequent home territory experience the ride was so harsh over some rough road surfaces, it actually hurt. So, is the redesigned Nissan B-SUV kinder to kidneys?
---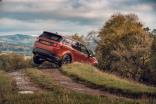 Honey, dad now fits the Disco Sport
28 July 2020
Some press cars are memorable; others not so much. The first Discovery Sport I drove - with one of the old Ford diesel engines - was memorable for mostly good reasons - it performed, rode and handled well and was nicely made; it was also memorable because Lardbutt here couldn't get into the third row, much to the amusement of The Family.
---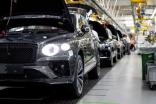 Volkswagen's Bentley plant starts on updated SUV with capacity increase
21 July 2020
Volkswagen's Bentley Motors said production of the recently launched updated Bentayga luxury SUV had started at its 'carbon neutral' factory in Crewe, England with revised social distancing measures.
---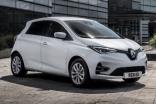 Renault adds Zoe van to EV LCV model line
17 July 2020
Renault's PRO+ light commercial vehicle sub-brand (a rival to Fiat Professional) has launched a Zoe EV van variant.
---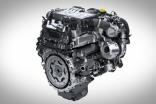 Jaguar Land Rover launches new MHEV I6 diesel engines
15 July 2020
Tata Motors' Range Rover brand has launched new, UK made, three litre, straight six (I6), Ingenium diesel engine options with a 48 volt mild hybrid system, supplementing plug in hybrid powertrains introduced earlier.
---
BMW offers major software upgrade
2 July 2020
This month (July 2020), BMW will release what it describes as its most comprehensive vehicle software upgrade to date, with new and improved features for vehicle connectivity and navigation.
---
BMW to offer iPhone digital car key
23 June 2020
BMW claims it will be the first carmaker to enable customers to use Apple's iPhone as a fully digital car key.
---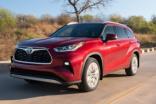 Toyota to launch Highlander in UK and western Europe
11 May 2020
Toyota will launch its largest hybrid SUV, the Highlander [aka Kluger in some markets], in the UK and western Europe for the first time, from early 2021.
---
Lamborghini launches Huracán EVO RWD Spyder using augmented reality
11 May 2020
---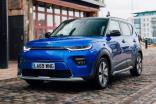 Electrified Soul searching, round two
28 February 2020
One thing was abundantly clear at the UK media launch of Kia's fully redesigned, Korean built Soul EV - the days of charging from a domestic socket are pretty much over unless you have a lot of time to spare - Kia supplies a domestic wallbox anyway but an away-from-home strategy would be well advised.
---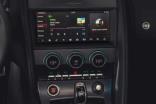 Jaguar adds Spotify with F-Type update
24 February 2020
The updated F-Type is the first Jaguar to make the embedded Spotify app 'available', giving occupants instant access to 50m tracks and 700,000 podcasts without having to connect a phone.
---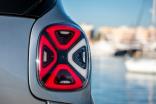 Smart launches new all-EV line
27 January 2020
Following its announcement Smart would switch to battery-electric powertrain technology, Daimler has revealed a minor facelift for the range.
---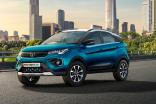 19 December 2019
Tata Motors has launched an electric SUV, the Nexon EV, describing it as "an aspirational SUV for personal car buyers looking for a thrilling, connected drive experience with zero emissions".
---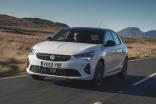 Opel makes a 'German' Vauxhall from a PSA platform
12 December 2019
If you're a development engineer on a new car project nothing is more guaranteed to put you off your stroke than (a) a change of company ownership and (b), arising from (a), a change of platform.
---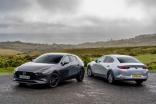 Look ma, no spark plugs (some of the time)
5 December 2019
In the hundred-plus years of the automobile, certain technology has bubbled to the top and largely stayed there. Pistons still go up and down (or side to side) inside engines. Despite the occasional flirt with rotaries (tip sealing problems) and alternatives such as the Orbital. Petrol motors have spark plugs, diesels work on compression ignition. Friction clutches separate engine from gearbox so you can change a box of cogs essentially unchanged since the dawn of time. Automatics are still best, I think, as epicyclic gear trains with a torque converter. Freon became the air conditioning refrigerant of choice because you could chill a meat locker with such a system.
---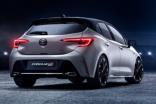 Toyota GB tweaks the now-all-hybrid Corolla range
2 December 2019
Toyota's UK arm is fast becoming the all-hybrid car company. Make that the all self-charging hybrid company as it has quietly been billing its 'lectrified models the last year or two.
---
JLR adds SOTA capability range wide and backdates
29 November 2019
Jaguar Land Rover model has added software-over-the-air capability (SOTA) as standard rangewide and it can be activated restrospectively.
---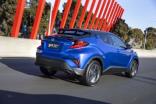 Australia's Toyota C-HR goes hybrid
28 November 2019
Toyota Australia is adding a hybrid-electric version to its updated C-HR SUV range along with the new multimedia system with smartphone mirroring already seen in other markets.
---
LA Show: VW''s seventh ID concept
20 November 2019
Volkswagen revealed the seventh concept car of its new all electric ID. family on the eve of the LA auto show.
1
Apple news
---
---
---
---
---
Most popular news
---
Most popular insights
---