Acura
---
All the very latest information about Acura in one place. The latest Acura business news, analysis, comment and interviews, all from our automotive industry experts at just-auto.
Latest insights
---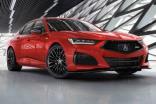 17 September 2020
Acura has so much going for it yet it can't quite seem to break through with luxury car buyers in the same way that Lexus has, particularly in China, not to mention the big three German makes. And why it remains absent from Japan is an ongoing mystery.
---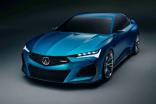 Acura future models for USMCA region and China
17 December 2019
Acura just had its best November since 2014 in the brand's number one market, US sales of the light trucks line-up breaking an all-time record at the same time. American Honda will be hoping that the eleven-month total of 141,252, which is flat, might be improved upon by year-end.
---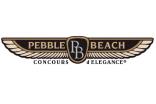 2019 Monterey Week world debuts list
19 August 2019
Monterey Automotive Week, including the Pebble Beach Concours d'Elegance, took place between 13 and 18 August inclusive. The following cars and concepts were world premieres.
---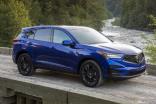 Future models analysis - Acura
17 December 2018
A new two-part series looking at the future model plans of Honda Motor Company begins with a sneak-peak at what the firm is said to be planning for its luxury division into the 2020s.
Latest interviews
---
Q&A with Aha: Analytical data from the Cloud
28 July 2014
The IT industry has made much of the benefits of a Cloud infrastructure, offering better security and less complex networks in the workplace. Infotainment specialist Harman with subsidiary Aha claims its use in the car could be equally effective. It is now offering OEMs and service providers a chance to use the Cloud beyond downloading apps, navigation updates or music. Understanding what features are being used by the end customer, finding software bugs, removing unused features, reducing recalls or targeting specific customers with updates and advertising are just some of the ideas that Harman claims it can offer with its new Aha Cloud Platform Analytics and Updates Service. just-auto spoke to Siegfried Schuler, Director Centre of Competence Aha, about the service and find out what OEMs are most interested in.
---
INTERVIEW: Ken Keir, Executive Vice-President, Honda Motor Europe
26 April 2012
With Honda's worldwide operations recovering from the effects of the natural disasters of 2011, Ken Keir describes Europe's key part in the company's recovery plan.
---
INTERVIEW: Ken Keir, managing director Honda UK
10 May 2007
Honda remains one of the industry's most profitable company's and as Chris Wright discovers, it's not all down to cars.
Latest news
---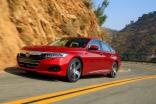 Honda unifies North America manufacturing operations and R&D
9 November 2020
Honda plans to combine all of its automobile manufacturing facilities in the US related to frame, engine, transmission, and related engineering and purchasing operations into one new company, to be named Honda Development & Manufacturing of America (HDMA).
---
Acura unveils MDX prototype
15 October 2020
Unveiling of the Acura MDX Prototype previews the fourth-generation of the class-defining Acura MDX, America's all-time best-selling three-row luxury SUV. On sale early next year, the new MDX will assume the flagship role in the Acura lineup as the...
---
Honda: All-new driver feedback feature designed to encourage better, more fuel-efficient driving techniques
7 August 2020
Honda and Acura introduced an all-new Driver Feedback feature to the HondaLink and AcuraLink connected-vehicle applications. The new app-based feature, powered by Verisk Analytics, will allow participating Honda and Acura drivers to receive feedback on...
---
Acura introduces all-new 2021 TLX
29 May 2020
Acura revealed the quickest, best-handling and most well-appointed sedan in the brand's 35-year history – the all-new 2021 Acura TLX. With a model-exclusive body structure and chassis architecture, all turbo engine lineup, and an athletic stance...
---
Next Generation Acura TLX set for digital debut on May 28
21 May 2020
Acura will reveal the completely new second-generation Acura TLX sport sedan digitally on May 28. Delivering dramatic gains in style and performance, the new TLX will be the quickest, best-handling and most well-appointed sport sedan in Acura history, with...
---
Honda extends Mexico plant closure, furloughs more in US
16 April 2020
Honda Motor said it would extend a shutdown of its Mexican plants through 30 April and plans to furlough most US salaried workers for two weeks as a result of the coronavirus pandemic.
---
18 March 2020
Honda North America announced it would be closing four US vehicle plants starting 23 March due to an anticipated decline in market demand related to the coronavirus.
---
Honda reaches major sales and manufacturing milestones in Canada
10 February 2020
Today, Honda Canada Inc., celebrates two significant milestones with the production of Honda of Canada Mfg.'s nine-millionth vehicle at the company's manufacturing facility in Ontario and the sale of the company's five-millionth vehicle across the...
---
Honda, Toyota recall over 5m cars worldwide
22 January 2020
Honda Motor said it was recalling around 2.7m vehicles in North America for potentially defective airbag inflators manufactured by the now bankrupt Takata Corporation.
---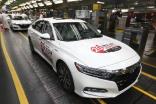 14 January 2020
Honda of America Manufacturing's original US car factory at Marysville, Ohio, has built its 20 millionth vehicle.
---
Honda US sales surge 17.6% in August 2019
5 September 2019
American Honda set multiple all-time sales records in August, smashing previous bests in overall vehicle and truck sales, overall Honda brand and truck sales, plus all-time bests for Honda CR-V which totalled a remarkable 44,235 sales for the...
---
Honda US develops new passenger front airbag technology
27 August 2019
Honda has announced the development of a new passenger front airbag technology that it says is designed to better protect occupants in a wide range of frontal collision scenarios, including angled crashes between vehicles or a vehicle and another object. Honda plans to begin applying its advanced airbag design to new products in the US in 2020.
---
American Honda sales drop 3.7% in June 2019
3 July 2019
American Honda reported June auto sales. Acura's gateway luxury sport sedan, the ILX, gained 41.7% on sales of1,312 units for the month "At 25% retail market share, the Honda Civic continues to be the benchmark vehicle in the compact...
---
Honda US sales drop 4.9% in May 2019
4 June 2019
American Honda Motor (AHM) reported May 2019 sales of 145,532. Acura sales up 5.7% in May as truck sales remain on winning streak and ILX surges. Acura RDX sets new May sales record with gain of 15%, capping year of record sales since launch. Honda Civic...
---
Honda US sales up 0.1% in April 2019
2 May 2019
American Honda Motor (AHM) reported April 2019 sales of 125,775. Civic continues to lead US passenger car sales, driven by strong retail performance. Honda truck sales rise 2.7% in April as Passport adds strength and CR-V and Pilot maintain momentum. Acura...
---
Honda US sales up 4.3% in March 2019
3 April 2019
American Honda Motor (AHM) reported March 2019 sales of 148,509 Honda and Acura vehicles, an increase of 4.3% versus March 2018 Honda sales highlights Honda's record March sales was led by Accord and Civic, as Honda cars were big contributors,...
---
Honda ranks first in US EPA's fuel efficient trend report
8 March 2019
Honda ranks as the most fuel-efficient automaker in America in a new report from the US Environmental Protection Agency (EPA). Honda has the highest fleet average fuel economy and lowest CO2 emissions of any major automaker for the 2017 model year (MY2017),...
---
US Honda production units earn EPA Energy Star certification
6 March 2019
For the 13th consecutive year, two of Honda's Ohio automobile manufacturing plants have earned the US Environmental Protection Agency's (EPA's) Energy Star certification, while Honda Manufacturing of Indiana (HMIN) achieved the designation...
---
Honda US sales down 0.4% in February 2019
4 March 2019
American Honda Motor (AHM) reported February 2019 sales of 115,139 Honda and Acura vehicles, a decrease of 0.4% versus February 2018 Honda sales highlights Honda maintained a strong sales pace in February, with core models Accord and CR-V posting gains and...
---
Honda US sales up 1.5% in January 2019
4 February 2019
American Honda Motor (AHM) reported January 2019 sales of 106,139 Honda and Acura vehicles, an increase of 1.5% versus January 2018 Honda sales highlights Continuing sales momentum from late 2018 led the Honda brand to a new January truck sales...
---
Honda North America produces 1,820,779 automobiles in 2018
31 January 2019
Honda finished 2018 with production of 1,820,779 automobiles in North America, which included a 2.7% increase in US automobile production of 1,240,487 Honda and Acura cars and light trucks. As a result, the company's 2018 US auto sales were 91.9% North...
---
Honda US sales up 3.9% in December 2018
4 January 2019
American Honda Motor (AHM) reported December 2018 sales of 155,115 Honda and Acura vehicles, an increase of 3.9% versus December 2017 Honda sales highlights Honda finished 2018 on a strong note with both cars and trucks gaining in December, overcoming...
---
New 2019 Honda Acura RDX earns IIHS Top Safety Pick+ rating
20 December 2018
The 2019 Acura RDX has earned the highest possible award and safety ratings from the Insurance Institute for Highway Safety (IIHS). The 2019 RDX qualified for Top Safety Pick+ thanks to a top rating of "Good" in all crashworthiness tests, standard...
---
Honda US sales down 9.5% in November 2018
4 December 2018
American Honda Motor (AHM) reported November 2018 sales of 120,534 Honda and Acura vehicles, a decrease of 9.5% versus November 2017 Honda sales highlights Honda sedans drew strength in November from notably improved Accord sales while electrified vehicles...
---
Acura RDX sets new annual sales record in the US
15 November 2018
The Acura RDX continues its quest to conquer luxury's largest segment, topping its previous annual sales record with more than six weeks remaining in 2018. Since the launch of the fully redesigned 2019 model in June, RDX has posted five consecutive monthly...
---
Honda Indiana plant completes 10 successful years
10 October 2018
Honda Manufacturing of Indiana marked its tenth anniversary of automobile production at its plant in Greensburg, Indiana during a celebration with state and local government officials joining the celebration with Honda associates. Honda began production in...
---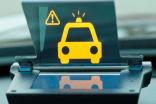 Honda develops smart intersection technology with Marysville
5 October 2018
Just as Volkswagen is working with its home town of Wolfsburg on V2X technology, so Honda has been demonstrating its Smart Intersection technology for vehicle-to-everything (V2X) communication designed to reduce traffic collisions at roadway intersections, in Marysville, Ohio, home to its first US assembly plants.
---
Honda Canada sales down 4.8% in September 2018
4 October 2018
Honda Canada reported September sales of 17,303 Honda and Acura vehicles, down 4.8% from the previous year. The Honda Automobile Division reported September sales of 15,450 units sold, down 4.3% from the previous year. Acura Division reported September sales...
---
American Honda sales down 7% in September 2018
3 October 2018
American Honda light trucks set multiple sales records in September. One of the standouts was the 2019 Acura RDX, setting its fourth consecutive record and jumping 54% while helping the Acura brand to a solid increase for the month. Honda trucks continued...
---
Acura recalls 2017-2018 NSX vehicles in the US
10 September 2018
Acura will voluntarily recall 967 model-year 2017-2018 NSX vehicles in the US to replace the left and right fuel tanks, free of charge. The NSX is equipped with two separate fuel tanks connected with a crossover pipe. In certain vehicles, the crossover pipe...
Acura news
---
---
---
---
---
Most popular news
---
Most popular insights
---