Škoda
---
All the very latest information about Škoda in one place. The latest Škoda business news, analysis, comment and interviews, all from our automotive industry experts at just-auto.
Latest insights
---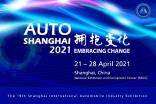 Auto Shanghai - Mercedes-Benz EQB global premiere
16 April 2021
The latest addition to just-auto's list of global premieres for 2021's biggest motor show is the Mercedes-Benz EQB.
---
Skoda Auto - future models to 2030
22 December 2020
The company which has often embarrassed other Volkswagen divisions with its double-digit profit margins hit a rough patch last year in its now former largest market. China continues to be tough going for Škoda, sales being down more than 40% on what was a difficult 2019 too. Even though Germany is now the No.1 market, the brand continues to push hard in the PRC and more special models are coming for there with others for Europe too.
---
23 September 2020
Twenty years ago this month, a new era began for Škoda as production of the first modern era Octavia began at Mladá Boleslav. Since then, the company's lead plant and several others have produced more than seven million examples over three generations. No pressure then to get the new model exactly right.
---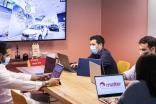 Skoda shows how COVID-19 forces sales process rethink
25 June 2020
Automakers are facing the realization that, while lockdown restrictions are beginning to lift in many countries, customers are still reluctant to risk their health by going to a dealership and potentially exposing themselves to infection. To mitigate the problem, Skoda launched a competition to uncover the best digital solution to selling cars in a post-COVID world.
Latest interviews
---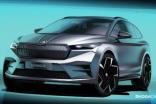 SNAPSHOT - Skoda designer discusses Enyaq iV SUV
14 August 2020
Karl Neuhold, head of exterior design at Skoda, highlights the upcoming Enyaq IV car's design features and basic visual principles.
---
INTERVIEW: SEAT executive committee chairman Juergen Stackmann
10 October 2013
Soon to clock up six months as head of SEAT, Jürgen Stackmann talks brand performance, plans for China and future products with just-auto.com. Glenn Brooks reports.
---
INTERVIEW: Agromash Holdings on PSA partnership in Kazakhstan
26 March 2013
PSA Peugeot Citroen recently inked a partnership with Agromash Holding, for the assembly and distribution of the French automaker's passenger cars and LCVs in Kazakhstan. Simon Warburton was in contact with the trailer and agricultural machinery manufacturer based in the huge country on Russia's southern border.
---
6 March 2013
Last year, Japanese manufacturer Falken released five new tyres, developed three new OEM partnerships and continued its involvement in motorsport with the Nürburgring 24 Hours. Continuing just-auto's series of interviews with major tyre makers, Matthew Beecham talked with Falken's UK and Ireland Director, Matt Smith to take stock on the company's business.
Latest news
---
Skoda has manufactured 750,000 vehicles in Russia
12 April 2021
ŠKODA AUTO is celebrating a historic event in Russia: since the start of production in 2009, 750,000 vehicles have been built. The milestone model, a ŠKODA KODIAQ, rolled off the production line in Nizhny Novgorod. The SUV is very popular in...
---
Skoda launches virtual showroom as pilot project
1 April 2021
ŠKODA AUTO DigiLab and Israeli IT start-up Matter developed a virtual showroom. The new online platform offers customers the opportunity to view and browse vehicles at the dealership as if they were there in person. Tags, videos and audio files...
---
Skoda looks back on a successful 2020 despite the coronavirus pandemic
25 March 2021
ŠKODA AUTO can look back on a successful 2020 despite the COVID-19 pandemic. For the seventh year in a row, the manufacturer delivered more than one million vehicles worldwide. The company also upgraded its model portfolio with the new-generation...
---
Skoda launches 'wrong-way' safety alert system
22 March 2021
Skoda has launched a feature which automatically alerts drivers if they attempt to enter a motorway slip road in the wrong direction.
---
Skoda presses ahead with digital and flexible working models as part of its FastCo initiative
18 March 2021
ŠKODA AUTO continues to digitalise the working environment throughout the company. Flexible models for working remotely, virtual meetings and digital training, alongside numerous other initiatives, help to make teamwork more efficient and reduce the...
---
SKODA to launch OCTAVIA PRO in China
10 March 2021
Prepare to meet the all-new ŠKODA OCTAVIA PRO: the Czech automaker is offering the latest, fourth generation of its best-seller to Chinese customers in the form of an exclusive variant that is specifically tailored to the Chinese market. Compared to...
---
SKODA AUTO produces two millionth SUV
2 March 2021
The two millionth sports utility vehicle (SUV) rolled off the production line at ŠKODA AUTO's main plant in Mladá Boleslav. The milestone vehicle was also the 250,000th SKODA KAMIQ. The carmaker's delivery numbers in 2020...
---
Skoda launches 'Traffication' infotainment app
12 February 2021
Skoda says its infotainment apps have now been joined by a new 'Traffication Infotainment' App.
---
Skoda produces 100,000th battery for models with plug-in hybrid drivetrain
10 February 2021
SKODA AUTO manufactured its 100,000th high-voltage traction battery. In order to create the necessary production conditions at the company's headquarters in Mladá Boleslav, the Czech carmaker invested approximately 25.3 million euros in 2019....
---
Skoda unveils Kushaq for Indian market
26 January 2021
By unveiling the KUSHAQ, ŠKODA AUTO heralds a new era for the Indian market. The mid-size SUV boasts SKODA's typical, generous amount of space and will be available with a choice of two efficient TSI engines. It is the Czech brand's first...
---
Skoda produces more than 750,000 vehicles at Czech plants in 2020 despite COVID-19 pandemic
22 January 2021
The effects of the COVID-19 pandemic are also reflected in SKODA AUTO's production figures at its Czech plants. Despite the 39-day production shutdown, more than 750,000 vehicles rolled off the production lines at the Mladá Boleslav and Kvasiny...
---
EU fine looms for VW Group missing 2020 emissions targets
21 January 2021
Volkswagen faces a fine of over EUR100m (US$121m) for missing EU targets on carbon dioxide (CO2) emissions from its 2020 passenger car fleet, it said on Thursday.
---
Skoda opens state-of-the-art new Central Pilot Hall at Mlada Boleslav site
21 January 2021
SKODA AUTO has put a new Central Pilot Hall into operation at its headquarters. In the development phase of new models, comprehensive analyses will be carried out here and pre-production cars manufactured. They will be subjected to extensive testing by the...
---
Skoda opens new centre in Mlada Boleslav to build test vehicles and prototypes
18 January 2021
ŠKODA AUTO's Technical Development department opened a new centre for the manufacture of test vehicles and prototypes at its Mladá Boleslav site. The new facility means that these special vehicles can now be built completely under one...
---
VW opens new regional parts hub in Malaysia
15 January 2021
Volkswagen Group has opened a new aftermarket parts distribution centre in Malaysia to supply 21 Asia-Pacific countries, according to local reports.
---
Skoda delivers over one million vehicles worldwide in 2020 despite COVID-19 pandemic
13 January 2021
SKODA AUTO delivered a total of 1,004,800 vehicles to customers in 2020, surpassing the one-million-delivery mark for the seventh year in a row. Given the considerable strain caused by the COVID-19 pandemic, this figure illustrates the effectiveness of the...
---
Skoda launches new mobile app
4 January 2021
The Czech car manufacturer is combining its mobile services into a single app – the new MySKODA App. At the beginning of the year, the previous SKODA OneApp was integrated into the SKODA Connect App, and now the SKODA Connect App has been incorporated...
---
Skoda appoints Peter Olah as head of interior design
4 December 2020
Peter Olah took over the management of the Interior Design department at ŠKODA AUTO on December 1st 2020. The habilitated designer has been responsible for the interior architecture of all SKODA models since 2015. SKODA Head of Design Oliver...
---
Skoda launches series production of ENYAQ iV at main plant in Mlada Boleslav
26 November 2020
Series production of the ENYAQ iV starts at SKODA AUTO's main plant in Mlada Boleslav. he 100% battery-electric SUV is the first SKODA series production model based on the Volkswagen Group's Modular Electrification Toolkit (MEB). In future, the...
---
Skoda and VSB Technical University of Ostrava collaborate on automated car convoy project
20 November 2020
SKODA AUTO and the VSB – Technical University of Ostrava are collaborating on new technologies for assistance systems as part of their joint 'Follow the Vehicle' project. The aim is to have autonomous cars follow a manned lead vehicle. Two...
---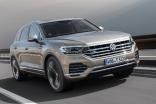 Volkswagen planning three big electric SUVs [updated]
16 November 2020
Is the Volkswagen Group planning to take the radical step of turning the next generation VW Touareg and Audi Q7 into EVs? Might there also be electric Škoda and SEAT (or Cupra) SUVs positioned above the Kodiaq and Tarraco successors?
---
Skoda patents world's first illuminated smart seat belt buckle
5 November 2020
ŠKODA is aiming to eliminate the hassle and faff of trying to belt up at night with the innovation of illuminated smart seat belt buckles. The Czech firm has been granted a worldwide patent for the ingenious new system that has been under development...
---
Skoda reports operating results for first nine months of 2020
30 October 2020
SKODA AUTO delivered 721,900 vehicles to customers worldwide (-21.0%) in the first nine months of 2020. Following the broad reopening of sales channels in the third quarter, the car manufacturer's worldwide deliveries in September were again up on the...
---
Electrifying new Skoda Octavia vRS iV charges into UK
23 October 2020
SKODA has announced final specifications and prices for the all-new Octavia vRS iV – the brand's first ever electrified performance car. The newcomer, which features an advanced plug-in hybrid drivetrain that develops a combined output of 245PS,...
---
SKODA FabLab tests and optimises image analysis technology
23 October 2020
SKODA AUTO is increasingly focusing on artificial intelligence (AI) applications as it consistently presses ahead with digitalising all areas of the business. In the ŠKODA FabLab, experts from the car manufacturer's Central Technical Service...
---
Skoda entry boosts India's organised used car market - analyst
9 October 2020
Skoda Auto India has announced the launch of its certified pre-owned vehicle sales business across nine cities in India, a move which could strengthen the organised used car market in India.
---
Skoda uses 'artificial intelligence' for more accurate car diagnostics
8 October 2020
The SKODA AUTO After Sales department and SKODA AUTO DigiLab are trialling a new smartphone app: "Sound Analyser". The app uses artificial intelligence (AI) and helps to quickly and accurately identify the need for any servicing. The program...
---
Skoda Kvasiny gets in-sequence robotic parts delivery
30 September 2020
Skoda is using a robot at its Kvasiny plant to pick starter batteries from the pallets provided and then supply them to the production line just in sequence.
---
24 September 2020
Škoda has concluded a cooperation agreement with Parkopedia.
---
Skoda introduces plasma-coated cylinder blocs for lower friction
22 September 2020
Skoda says its new EA211-series 1.0 TSI petrol engines now feature an ultra-thin plasma coating instead of cast-iron cylinder liners. It claims the resultant low-friction coating reduces fuel consumption, emissions and weight in the new EVO-generation three-cylinder engines.
Škoda news
---
---
---
---
---
Most popular news
---
Most popular insights
---