COMMENT: This recovery remains fragile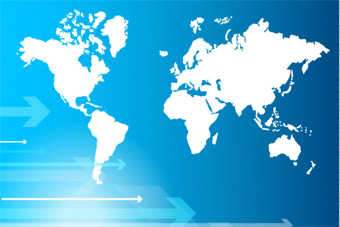 National economies and automotive markets have presented a mixed picture in this recovery from severe economic recession ushered in by the international financial crisis of late 2008
The economic news has been rather mixed lately. The Germans, for example, are enjoying a manufacturing-based export boom helped by the weak euro and an uptick in demand in major export markets. Daimler and BMW, in particular, are enjoying markedly better times. German industry is also helping to supply machine tools much in demand in China, where manufacturing investment remains high.
In the US, things are shaping up well enough in the auto market for General Motors to prepare for an IPO that will – theoretically – draw a line under an unprecedented crisis that threatened its very existence (though our columnist Rob Golding points out that it is not exactly out of the woods yet – link below). Ford goes from strength to strength. Chrysler has been thrown a lifeline by Fiat.
And in the emerging markets things are still generally going very well on the demand front. Can you hear a 'but' coming?
It's not a big 'but', more an appeal not to get carried away with the strength of this recovery from an economic recession whose effects are still very much with us. The West European car market has weakened recently and there are significant worries over the outlook for the eurozone economy in 2011, sovereign debt and public finance problems looming large in the background.
In the UK last week we heard that house prices have just dipped after a long period of gradual recovery. Later in the autumn we'll get more flesh on the bones of the major public spending cuts the government is planning. And it's not just here where belts are being tightened; there's a Europe-wide problem in balancing the state books that is further complicated by a single currency that means the thrifty have had to bail-out the less thrifty in the name of the common good. That's not an easy sell to some voters and the rescheduling of debt means a potential problem for the future.
It is not difficult to imagine circumstances in which the markets could get spooked again. And reducing unemployment in the US and parts of Europe is looking like a tough nut to crack, the private sector still subdued and the banks still very reluctant to lend.
Manufacturing has generally looked good, but the pick-up may be exaggerated. UK car manufacturing plants have enjoyed a strong inventory-based rebound from the production hiatus of last year. The figures through the first half of the year have looked impressive against the depleted volumes of early 2009, but that trend will be difficult to maintain in the second half of the year when the comparison is against higher numbers and weaker demand from mainland Europe – and the UK - takes effect.
And even in China, some slowdown in automotive market growth later this year is looking inevitable.
Yes, there are some good signs and things are very much better than they might have been in terms of the big picture. It could be much worse. Scrappage schemes prevented the auto industry in Europe going over the edge of a cliff in 2009. There are now credible signs of life in Detroit. And the global economy has been bailed out by the BRICs; the 1930s-style economic slump that some pessimists predicted has not materialised. International trade has not been choked off by a new wave of protectionism – the latest figures show that it is growing again.
The auto industry is far from dead in the water; in the US it has apparently adapted well to much lower volume and the restructuring has made OEMs and suppliers alike able to turn a profit in historically very, very low markets.
But the key thing will be to maintain some positive momentum generally in 2011. It boils down to confidence and that, I fear, is still pretty fragile. Policy makers need to be careful. Another year of consolidation may be on the cards with a more robust and general recovery getting underway in 2012. That's providing there are no nasty developments in price inflation or interest rates, and that moves on addressing public finance deficits produce the desired results and don't backfire. So, it's maybe a little like the weather here at the moment: enjoy the warm sunshine when it appears, but be aware of occasional heavy showers – and plan accordingly for both!
Most popular news
---
Most popular insights
---
Oops! This article is copy protected.
Why can't I copy the text on this page?
The ability to copy articles is specially reserved for people who are part of a group membership.
How do I become a group member?
To find out how you and your team can copy and share articles and save money as part of a group membership call Shivani Hayer on
+44 (0)1527 573 732 or complete this form..