GUEST COMMENT – Malaysia's digital drive through the mobility sector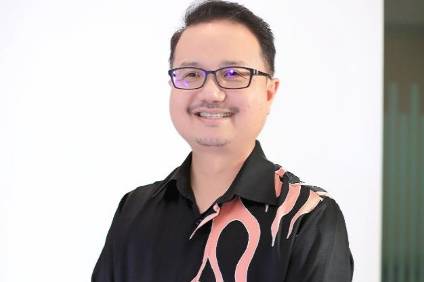 Dato Madani Sahari, the CEO of Malaysia Automotive, Robotics and IoT Institute (MARii)
In a guest article written exclusively for just-auto, Dato Madani Sahari, the CEO of Malaysia Automotive, Robotics and IoT Institute (MARii), describes the status of Malaysia's automotive development strategy and efforts to adopt advanced digital practices in manufacturing as well as new mobility models.
As Malaysia prepares to announce the new revision of its National Automotive Policy (NAP), the domestic sector has been gearing for its next phase of industrialisation in the digital era - with advanced technology being an even higher focus since the last policy was announced.
Historically, Malaysia's industrialisation process - initiated since the 1980s by Prime Minister Tun Mahathir Mohamad - was driven by the creation of high impact sectors, such as electronics, oil & gas and the automotive sector.
The first national car, Proton, was formed to allow for meaningful participation of Malaysians in high technology, science and engineering. To date, close to 700 automotive parts and components suppliers exist within the domestic ecosystem, with the manufacturing and aftermarket value chain employing more than 700,000 people.
Since 2006, a series of national automotive policies governed the direction of the industry, starting with focus on national carmakers. The 2014 revision started the ball rolling on the gradual liberalisation of the industry, providing incentives to businesses investing in products and technologies focusing on Energy Efficient Vehicles, in response to similar programmes within the ASEAN region such as Thailand's Eco Car Policy and Indonesia's Low Carbon Emission Vehicle programme.
In 2018, Malaysia recorded its highest ever EEV penetration rate, with 62% of new vehicles registered on Malaysian roads comprising EEV certified vehicles.
A key principle behind Malaysia's automotive development is its increasing focus on participation of upstream activities within the automotive value chain, especially in design and development of automotive products and services. It believes that in order to ensure meaningful success, the economy must look beyond investments in vehicle assembly alone, but the local growth of design, engineering and development of vehicles, parts and components and aftermarket services in its entirety. Malaysia's first fully designed car, the Proton Waja, was launched in 2000 - developed in-house by Proton's research and development team.
Exports of automotive parts and components grew from USD1.18 billion in 2014 to USD3.03 billion in 2018, and is expected to reach the USD4 billion mark by the end of 2020.
Over the years, thousands of design engineers, data analysts, validation specialists and other upstream talent have been trained through numerous centres of excellence established by the Malaysia's Ministry of International Trade and Industry (MITI) - the country's patron of the National Automotive Policy - through the Malaysia Automotive, Robotics and IoT Insitute (MARii), the key agency tasked to enhance the nation's automotive industry competitiveness.
More than half of the parts and components suppliers in Malaysia have been enhanced through automotive supplier excellence programmes and lean production systems, with a significant portion now equipped with in-house product and process design capabilities. To support the ecosystem, 38,159 semi-skilled Malaysians graduated through MARii's human capital development programmes between 2014 and 2018.
On a macro scale, new directions have been developed through national policies on transportation, entrepreneurship and digital content, formulated in-line with the Shared Prosperity Vision 2030 to encompass a holistic and cross-functional approach as the world moves towards a multi-disciplined and connected economic ecosystem.
The National Policy on Industry 4.0 - Industry4WRD – has entered its second year and aims to address the adoption of technology in the manufacturing sector for businesses.
The successes above, along with many more not cited in this article, have set the foundation and resilience of the entire automotive industry - and with the right principles from the onset, paves the way for the next step to develop capabilities within the digital economy as a producer, rather than consumer of technology. It is for this reason that the new policy will focus on technology directions and business strategies in next-generation vehicles, mobility as a service and Industry 4.0 compliance.
Several technology roadmaps will also be developed specifically to industry adoption and penetration of technologies surrounding the connected mobility sector - to cater to global sentiment from car-makers to move from conventional transportation to connected mobility.
While the policy and roadmaps look at overall mobility, it must also not lose sight of the largest bulk of businesses within Malaysia's industry - the small and medium enterprises. They are the backbone of the economy, and given the range of services to be utilised in the mobility ecosystem, startup companies have better chances for scalability due to high demand of highly specialised technology along the entire value chain.
MARii has launched several initiatives to accelerate the digitalisation process for all levels of businesses within the mobility ecosystem. It recently announced the development of Smart Sales and Service programme, for the establishment of the first ever Digital Showroom - serving as a platform to enhance business operations and customer purchasing experience through the adoption of digital technologies and, and will be the first of its kind to transition towards digitalisation of the aftermarket sector.
MARii launched the MARii Mobility-as-a-Service (MaaS) Scale Up Programme to facilitate the adoption of MaaS related technologies and services in the domestic mobility industry to enhance the e-commerce ecosystem.
The programme aims to facilitate the adoption of MaaS-related technologies and services into the domestic mobility industry to enhance the e-commerce ecosystem. Ten MaaS Scaleups businesses were identified in this programme in areas that revolve around five MaaS focus areas, which includes: Sharing Concept (motorcycle/bicycle sharing system, car sharing, person-to-person car rental), Multimodal Transportation (autonomous transport system, personal travel planner), E-Payment (smart payment system, smart parking, road user charging), Connected Living (telecommuting, e-health, e-learning) and Telematics (real-time traffic management, connected vehicles, connected traveller).
MARii also launched the MARii Industry4WRD Technology Platform (MITP), a one-stop advanced production management solution to further drive the country's Industry 4.0 adoption. It tracks and gathers accurate, real-time data on the complete production life-cycle. It offers production planning, resource management, performance analysis, product tracking and genealogy, process execution, data collection and quality management in a single, integrated cloud-based solution.
The platform will also provide information that allows decision-makers to understand the state of factory operations to optimize the production process.
More programmes such as these will be formulated and introduced to cater to industry demand as Malaysia progresses through the future of connected mobility. As mentioned above, the key principle of full-fledged participation in all areas of automotive and mobility remains a primary direction - and is continuously realigned to adapt to global market demands.
The writer is the Chief Executive Officer of Malaysia Automotive, Robotics and IoT Institute (MARii).
Most popular news
---
Most popular insights
---
Oops! This article is copy protected.
Why can't I copy the text on this page?
The ability to copy articles is specially reserved for people who are part of a group membership.
How do I become a group member?
To find out how you and your team can copy and share articles and save money as part of a group membership call Shivani Hayer on
+44 (0)1527 573 732 or complete this form..