COMMENT: Australia deals with painful auto troika exit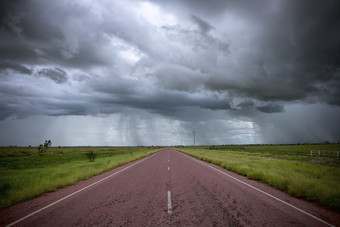 "Dark day for Australia" says FAPM chief as Toyota joins manufacture exit list
So they've all broken ranks now.
Holden, Ford and now Toyota, have all announced they intend to quit manufacturing in Australia, with the Japanese automaker the latest to announce its departure from the 'lucky country' and pack its bags, at least from a manufacturing standpoint.
The high dollar and pricey domestic labour have been cited - among others - as reasons for car makers deciding enough is enough - but there may also be something very stark that has concentrated minds - namely hard cash.
The Australian Manufacturing Workers Union (AMWU) has long fought to stop a mooted cut of A$500m (US$447m) in automotive subsidy from Canberra and maintained this line before the recent general election and indeed after it.
It's probably fair to say the folks at the AMWU weren't too delighted when the Liberal Party headed by Tony Abbott - and the current Prime Minister - in tandem with a coalition - triumphed at the ballot box - but they did and now the union has to deal with them.
I couldn't get through to Abbott's office but is this an ideological decision as much as a hard-headed financial one?
Here in the UK, we know, or used to know a thing or two about propping up manufacturing industries with widely varying degrees of success, but in our auto sector, lobbing large amounts of cash in the direction of, British Leyland, say, wasn't exactly met with hugely beneficial results.
To whit, BL is no longer with us.
AMWU national secretary, Paul Bastian, insists it's not about the hue of the government however, it's about protecting jobs, he maintains, in order to prevent a "domino" effect taking hold.
"I have an agenda," he told me down the line from Australia. "To defend jobs for my members - whether that is a Labor or Liberal government."
"The government needs to stop blaming workers for the problems besetting the industry. The time for rhetoric has to cease.
Well, unions are pretty good at dishing out their own fair share of rhetoric, but Bastian may well cast an envious eye to the northern hemisphere.
And not to the historically-related UK either - but across the waters of the English Channel to France where unions seem to enjoy the ear of politicians in a far more sympathetic light than their 'Anglo-Saxon' cousins.
The UK has moved on substantially from when former deputy Prime Minister, Michael Heseltine, once famously declared he would intervene morning, noon and night to help British industry, and that from a Conservative politician, albeit on the left of his party, to boot.
But that mantra seems to have been taken up with gusto by France's effervescent Economic Redevelopment Minister, Arnaud Montebourg, who may well be on the point of announcing a fairly hefty government partnership to help PSA Peugeot Citroen, in tandem with Dongfeng of China and Bastian may be wishing Tony Abbott would do the same.
Of which there appears remarkably little chance
This from the Prime Minister:"It is a final decision and it's not as if the Government could have leapt in at the eleventh hour and said here's another A$100m or A$200m, please, please, please stay. We've tried that with the motor industry. It hasn't worked."
Abbott also cites the experience of Newcastle on Australia's Eastern Seaboard - a region incidentally the AMWU says could experience a recession following Toyota's planed manufacturing departure - as evidence of how communities can bounce back following seismic economic shocks.
"I accept transition is not always easy, but if you look at places that have had significant change like Newcastle, which lost its steel works back in the 1990s, but [it] is a different and many would say somewhat better city today," said the Prime Minister.
But it's not just the primary industries which will suffer as Abbott surely knows so early into his tenure at the top - it's the myriad trickle down sectors in component making who will also be radically affected.
The exit of the automaking troika represents a body blow not just to assembly workers in the plants, but also to the tens of thousands dependent on the supply chain.
Indeed, Federation of Automotive Products Manufacturers (FAPM) chief executive, Richard Reilly, is painting a doomsday scenario of the utter collapse of traditional Australian carmaking.
"The [Toyota] decision to cease manufacturing in Australia in 2017 is a very dark day for Australia," says Reilly.
"Traditional automotive manufacturing will go completely. Our industry is devastated."
But Abbott's view is classic political speak: "This is a difficult day for the people of Victoria and for the Government of Victoria," he says.
"It is a difficult day for all Australians because the motor industry - which has been a very important part of our manufacturing sector for close to seventy years - is changing and shrinking- regrettably shrinking."
I don't think Mr Bastian is going to get much change out of that statement - a dark day indeed for the Aussie auto business.
But what can Toyota - and any other manufacturer honestly do?
Toyota says its decision was not based on any single factor and cites the unfavourable Australian dollar that make exports unviable, high manufacturing costs and low economies of scale.
Faced with that raft of challenges, the exit seemed inevitable, despite the pained reaction from unions and the Federal Opposition, whose job, well, is to oppose and which is clearly making political capital out of the situation.
But despite the noises off, Canberra hardly seems minded to step in with a fistful of Aussie dollars to prop up a sector, fighting Canute-like against the tides of strong currency and domestic cost.
"I don't blame anyone at all," the FAPM chief executive told me ruefully from Melbourne.
Now that transition Abbott talked about will have to well and truly begin in earnest to reassure those communities they have a manufacturing future, even if that is at present a punt in the dark.
Most popular news
---
Most popular insights
---
Oops! This article is copy protected.
Why can't I copy the text on this page?
The ability to copy articles is specially reserved for people who are part of a group membership.
How do I become a group member?
To find out how you and your team can copy and share articles and save money as part of a group membership call Shivani Hayer on
+44 (0)1527 573 732 or complete this form..