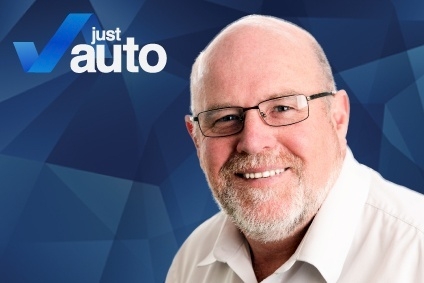 The Week That Was
By: Graeme Roberts
Deputy/news editor Graeme Roberts' Friday wrap on the important automotive news from the week just ending.
The chips are down - the week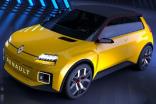 22 Jan 2021 | Graeme Roberts
Modern vehicles are as reliant on computer chips as they are on their engines and chassis. Most come fitted with a number of chipsets to handle on-board functions, power infotainment systems, and to monitor and perform driving functions including advanced driver assistance systems (ADAS) and semi-autonomous operation in limited circumstances. The electronic content in modern vehicles is estimated to account for some 30% of a bill of materials, with the prospect of increasing to 50% by 2030. As a result, automotive production is as reliant on computer chips as the consumer electronics industry. So, one guess what automakers are running short of?
---
You want chips with that? - the week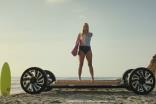 15 Jan 2021 | Graeme Roberts
There's irony in the connection between two key themes running through just-auto's news this week - the latest round of ingenious electronic trickery unveiled throught the first ever virtual CES show (a moment of silence for the huge loss to Las Vegas' hospitality and entertainment sectors, please; this could stick) and the acute shortage of chips which power said electronics.
---
Nissan axe, LiDAR, COVID, trade - the week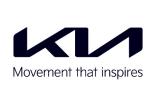 8 Jan 2021 | Graeme Roberts
Happy New Year! Snow on the ground at DepEd Towers, though melting fast, and 2021 has to be better than The Year Whose Number Should Not Be Repeated. Huh? So, with heavy heart, I note the most-read story on just-auto this week is not good news about beleaguered Japanese automaker Nissan which is to make more cuts in Europe.
---
Covid and VW, solid state batteries, Audi EVs - the week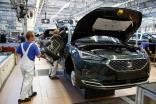 18 Dec 2020 | Graeme Roberts
Covid hit one of the big European automakers this week. Volkswagen said it had been forced to reduce output its Wolfsburg plant in Germany due to disruption caused by the Covid pandemic at a key supplier.
---
VW future, OEM recovery, Passat chop - the week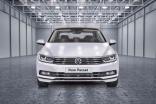 11 Dec 2020 | Graeme Roberts
Future models are always a top read on just-auto and our resident futurist currently has his crystal ball set on Volkswagen Group.
---
Turkish batteries, Tesla, Ford EV site - the week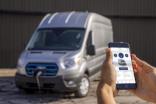 4 Dec 2020 | Graeme Roberts
EV battery assembly is coming to Turkey. Our story this week on Ford Otosan - a Turkey JV owned by Ford and Koc - building a battery assembly plant at its Kocaeli facility, the largest commercial vehicle production hub for Ford in Europe, was the most-read on just-auto this week.
---
China motor show, BMW partner bust, Stellantis - the week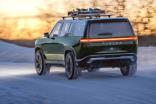 27 Nov 2020 | Graeme Roberts
Motor shows are still happening, at least in China. Our list of global debuts at Auto Guangzhou 2020 was a very popular read on just-auto this week and is well worth a peruse - as well as the usual long wheelbase variants of familiar European models, there are some intriguing other China only models (XPeng P7 Wing anyone?) Have a look.
---
Future Toyotas, UK ICE ban, EV plans - the week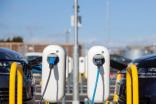 20 Nov 2020 | Graeme Roberts
The first of a pair of features which break down the next generations of many Toyota models was published last week and was a 'top read'. After looking at EVs, MPVs/Minivans and Crossovers/SUVs, the spotlight this week was on cars and pick-ups.
---
Future Toyotas, Stellantis, batteries and EVs - the week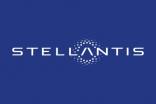 13 Nov 2020 | Graeme Roberts
This week's first part of a two-article look at future Toyota models was the most-read story on just-auto this week.
---
An old Land Rover favourite revived - the week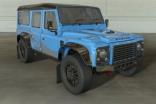 6 Nov 2020 | Graeme Roberts
Clearly just-auto readers like old Land Rovers - the most read article this week was about a revival of the old Defender which went out of production at Solihull in 2016.
---
Suzuki, connected car, GM investments- the week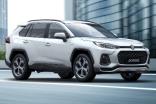 23 Oct 2020 | Graeme Roberts
Future-new models-r-us - this week a brand I have long like (since 1970s I3, two stroke air cooled motocycling days thru the rear engine, I3, two-stroke/I4 four-stroke kei cars, Alto, Swift [aka Holden Barina/Geo Metro et al to the latest, re-badged-for-Europe Toyota RAV4/Corolla Tourer-based Across and Swace hybrids). It wasn't a great first half of the year for Suzuki Motor Corporation and Maruti Suzuki alike, Japan and India having been hit very hard by the coronavirus crisis. Still, not being a major brand in Europe and tiny in both China and the Americas at least means that SMC didn't suffer too badly outside its two big markets. Now, growth is resuming and new models are starting to appear.
---
(Dacia's) Spring is here already - the week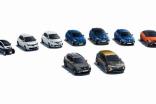 16 Oct 2020 | Graeme Roberts
One guaranteed certainty of editing the daily news for just-auto (20 years this year!) is that I rarely can predict which story will draw the most eyeballs during a week. Once again, I was surprised by this week's top read.
---
Ford future models, US sales, global markets - the week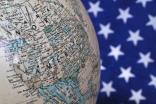 9 Oct 2020 | Graeme Roberts
Future models, as usual, drew the most eyeballs on just-auto this week. Ford led the pack. In this first chapter of a three-installment series, highlights of likely developments for the Ford brand's global cars line were explored, along with electrified vehicles. This was to be followed by a look at coming developments in crossovers, SUVs and pick-ups and a third report all about the future of Lincoln.
---
Land Rover, Farley, Lynk & Co - the week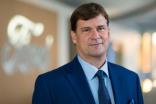 2 Oct 2020 | Graeme Roberts
Future models always-r-us and, this week, Tata Motors' Land Rover went under the microscope. Land Rover's strategy of expanding three vehicle families - Defender, Discovery and Range Rover lines - continues, with the early 2020s looking like a busy time for the brand. More plug-in hybrids are arriving, full electrification is coming, buying in engines from Ford is ending, and a new platform arrives next year.
---
Jaguar, Tesla and a reimagined sun visor - the week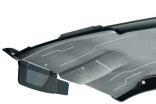 25 Sep 2020 | Graeme Roberts
Future models-r-us. You knew that. This week, Jaguar was in the spotlight: The leaping cat brand saw its EU-EFTA-UK sales halve to 24,389 during the year to the end of August. Data for North America is no longer made public while things still aren't good in China (12,024 YTD, -24%). What to do about Jaguar? That's a question that new CEO Thierry Bollore will be wrestling with right now.
Most popular news
---
Most popular insights
---