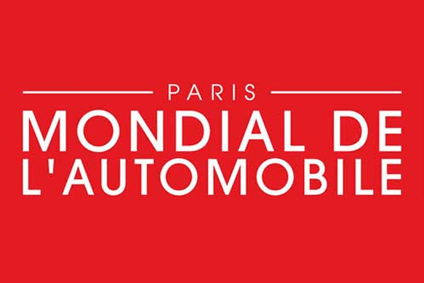 Paris Motor Show
All the car launches and debuts, manufacturer announcements, concept cars and auto show controversy - direct from the Paris Motor Show
Management briefing - 2018 Paris motor show review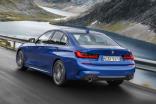 4 Oct 2018 | Glenn Brooks
Even without the presence of the mighty Volkswagen, it was a German make which dominated the reporting from the Paris motor show. BMW's seventh generation 3 Series was the stand-out world premiere, although PSA and Renault also had much to show and tell, including new insight into future electrified models.
---
Paris - Citroen eyes 80% electrification by 2025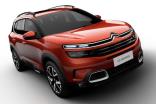 3 Oct 2018 | Chris Wright
Citroen aims to have 80% of its range electrified by 2025 and offer global vehicles adapted by local requirements.
---
Paris - GAC shows GS5 SUV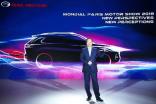 3 Oct 2018 | Dave Leggett
GAC Motor (Guangzhou Auto) has unveiled its GS5 SUV at the Paris Motor Show, making its first foray into the European market by showcasing what it describes as 'the latest premium vehicle which features an exquisite design that combines robust power, futuristic styling and robust safety features'.
---
Paris - are motor shows dead?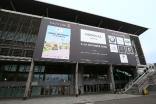 3 Oct 2018 | Chris Wright
There was a distinctly threadbare feel to this year's Mondial de Paris - more no-show than show.
---
Paris - Bridgestone stresses CASE credentials
3 Oct 2018 | Simon Warburton
Bridgestone said the megatrends currently shaping or about to mould future society represent a "fantastic opportunity" for its business.
---
Paris - UK vote 'sovereign' says Plastic Omnium as Brexit looms
3 Oct 2018 | Simon Warburton
Plastic Omnium said it was up to the UK government what sort of Brexit the country eventually decided to adopt, noting the British people's 'sovereignty' concerning the contentious withdrawal from the European Union (EU).
---
2018 Paris motor show - world debuts list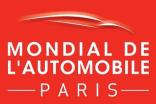 3 Oct 2018 | Glenn Brooks
Vehicles which made their global debuts at the 2018 edition of the Paris Mondial de l'Automobile are named below.
---
Paris - Beckham promotes VinFast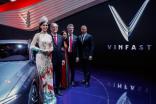 2 Oct 2018 | Graeme Roberts
Footballer David Beckham helped promote Vietnamese auto startup VinFast at the Paris show for the official unveiling of the LUX A2.0 sedan and SUV models.
---
Paris - Kia goes to Hollywood for eNiro promoter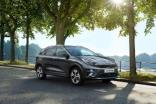 2 Oct 2018 | Chris Wright
Kia's star of the Paris show came all the way from Hollywood - although not literally.
---
Paris - BMW launches new 3 Series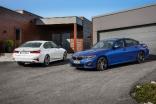 2 Oct 2018 | Graeme Roberts
BMW has launched its seventh generation 3 Series Saloon at the Paris show with a full styling makeover, new standard options for instrument panel and centre console, a 330e plug-in hybrid version and a new intelligent personal assistant feature.
---
Paris - Renault shows 'premium robo-vehicle'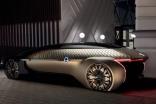 2 Oct 2018 | Dave Leggett
At the Paris Motor Show Renault has unveiled 'EZ-Ultimo', described as a 'robo-vehicle concept' that comprises an autonomous, electric, connected, and shared mobility service solution 'offering a premium travel experience'.
---
Paris - Renault expands electrification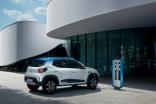 2 Oct 2018 | Graeme Roberts
On the eve of the Paris show's first press day, Renault group chairman and CEO Carlos Ghosn announced a new, affordable urban electric vehicle for 2019, coming first to China, and new hybrid and plug-in hybrid options for three models in 2020.
---
Management briefing - 2018 Paris motor show preview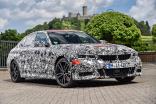 24 Sep 2018 | Glenn Brooks
It's going to be an unusual bienniel Paris Mondial de l'Automobile. European markets appear to be strong yet there is anxiety in the air due to worries about a correction in 2019. Not to mention some big names still waiting in line for their models to be checked for compliance with WLTP rules. Volkswagen, which is the worst affected, has also decided to sit out the Paris show.
---
VinFast shows more pictures of Paris debut models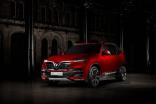 10 Sep 2018 | Dave Leggett
Vietnamese OEM start-up VinFast has issued more images of its upcoming models which will debut at the Paris Motor Show next month.
---
Michelin mounts robust case for 1.6mm tyre tread depth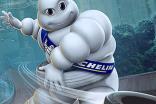 7 Oct 2016 | Simon Warburton
Michelin has issued a stirring defence of its insistence a tyre tread depth of 1.6mm is consistent with safety and performance, insisting it sees "no reason" to move to 3mm or 4mm being pushed by some other manufacturers.
Most popular news
---
Most popular insights
---