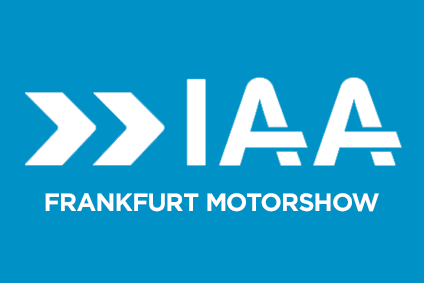 Frankfurt Motor Show
A round-up of just-auto's coverage of the Frankfurt Motor Show. Our team highlight the show's most lauded car launches and auto show debuts, futuristic concept cars and manufacturer announcements.
2019 Frankfurt IAA motor show world premieres list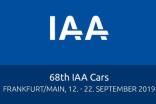 11 Sep 2019 | Glenn Brooks
The media preview days of the 2019 Frankfurt IAA brought a few surprises. Volkswagen (a camouflaged and altered I.D. Crozz which will be called ID.4), Hyundai (i30 N Project C), FAW (Hongqi S9 & E115 prototypes) and BMW (i Hydrogen Next, and the Concept 4: yes, the one with THAT grille) were among the OEMs showing unheralded vehicles.
---
Management briefing - 2019 Frankfurt motor show preview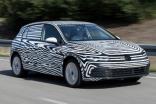 3 Sep 2019 | Glenn Brooks
There is no question about it, the ID.3 will be the main attraction of the 2019 edition of the Internationale Automobil-Ausstellung (IAA). Volkswagen even delayed the next Golf to be certain of no other vehicle stealing the thunder of this EV. The Land Rover Defender will also be making headlines, as will the Porsche Taycan even though the latter is to be revealed on 4 September, almost a week ahead of the IAA's first press day.
---
Management briefing - 2017 Frankfurt motor show overview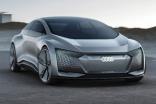 18 Sep 2017 | Glenn Brooks
Did Mercedes-AMG win the battle of the clicks for news coverage from the 2017 Frankfurt IAA? The Project ONE hypercar was certainly one of the highlights - when did we last see an F1 engine in a road car? In the world of important new production cars, the VW T-Roc and Polo were the stand outs, while for futuristic prototypes, Audi was surely the winner with its Aicon concept.
---
Tenneco comfortable with auto's electrification drive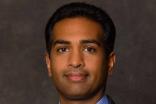 15 Sep 2017 | Calum MacRae
At the 2017 Frankfurt IAA we spoke to Ben Patel, Vice President and Chief Technology Officer, Tenneco.
---
2017 Frankfurt IAA motor show - all the world debuts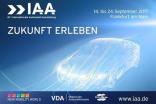 13 Sep 2017 | Glenn Brooks
All the world premieres from the 2017 Frankfurt IAA are listed below. The most important production models making their motor show debuts were the Volkswagen Polo and Volkswagen T-Roc, Porsche Cayenne, Opel Grandland X, Škoda Karoq and SEAT Arona.
---
FRANKFURT - ACEA proposes post-2021 CO2 reductions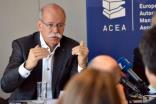 13 Sep 2017 | Dave Leggett
In what looks like a pre-emptive strike ahead of European Commission proposals, Europe's carmakers have proposed a further reduction to fleet average CO2 targets by 2030, but also said they can only be achieved with much higher take-up of electric vehicles and the provision of battery charging infrastructure.
---
FRANKFURT - Maserati switches to EPS to enable new ADAS functions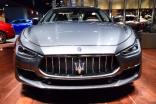 13 Sep 2017 | Graeme Roberts
Maserati has switched its Ghibli, Quattroporte and Levante models to electric power steering (EPS) for the 2018 model year, enabling new driver assistance systems (ADAS).
---
COMMENT - The car shows world order is changing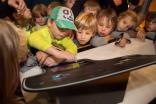 13 Sep 2017 | Chris Wright
Frankfurt, Paris, Geneva, Tokyo and Detroit – the big five, must-attend car shows. Not anymore, the world order has changed.
---
FRANKFURT - Borgward coming (back) to Germany
12 Sep 2017 | Graeme Roberts
Stuttgart-based Borgward plans to enter the German market by the end of the year, it announced at the Frankfurt show.
---
FRANKFURT - Honeywell and Lear collaborate on cybersecurity
12 Sep 2017 | Graeme Roberts
Honeywell and Lear announced at Frankfurt they are collaborating to provide automotive software technology and infrastructure to address threats associated with emerging connected and autonomous vehicle development.
---
FRANKFURT - Kia tops rivals for IAA debuts
12 Sep 2017 | Chris Wright
One of the most satisfied car chiefs at the Frankfurt IAA must be Michael Cole, chief operating officer of Kia Motors Europe. His list of vehicle introductions was longer than most of his rivals' entire model ranges.
---
FRANKFURT - PSA's Tavares sees need to raise Opel efficiency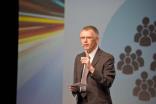 12 Sep 2017 | Chris Wright
In an interview with just-auto at the Frankfurt Motor Show, PSA chief Carlos Tavares warns of productivity gaps across the Opel manufacturing network that will require work to bring plants into line with PSA efficiency levels. He also says the company is planning several post-Brexit scenarios in the absence of any guidance from the UK government and European Commission.
---
FRANKFURT - "No previous IAA has ever been more politically charged"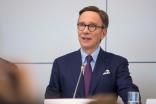 12 Sep 2017 | Graeme Roberts
The Frankfurt show this year "is taking place in unusual times", Matthias Wissmann, president of the German automotive industry association VDA, said at a press conference. "The public and political mood is extremely challenging."
---
FRANKFURT - Ssangyong sees redesigned Rexton 'taking brand to new level' in UK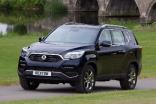 12 Sep 2017 | Chris Wright
The redesigned Ssangyong Rexton, making its European debut at the Frankfurt show, will push the South Korean brand to a new level. That's the confident prediction from Paul Williams, head of Ssangyong in the UK, the brand's best performing market in Europe.
---
FRANKFURT - ZF and Baidu agree strategic cooperation
12 Sep 2017 | Dave Leggett
ZF Friedrichshafen and Chinese internet company Baidu have announced a new strategic cooperation. The two partners intend to collaborate in the areas of autonomous driving and telematics as well as mobility services to develop extensive technical solutions for autonomous driving in China.
Most popular news
---
Most popular insights
---