just-auto authors and correspondents
---
Simon Warburton
---
Biography
Simon has had many years as a business reporter, starting on a local newspaper in the West Midlands and subsequently working in the aviation and drinks industry sectors.
His experience in the aviation field was latterly with Reed Business Information division Air Transport Intelligence, while he was also Paris correspondent for Flight International.
Simon joined just-auto from RBI at the beginning of 2010 and talks on a daily basis to many of the major industry players, particularly on the supplier side and has developed close links with generic component manufacturer bodies.
These include the European supplier organisation, CLEPA, which, representing five million supply industry workers, is one of the Continent's most significant employers, while its US equivalent, OESA, is of equal importance.
A fluent French speaker, Simon regularly talks to global actors such as Renault, whose alleged industrial espionage scandal in 2011, rocked both its home country and the company. France is home to myriad suppliers - and industrial disputes - with Simon closely following both as Europe enters a period of major economic turbulence.
Component producers in Thailand were devasted by floods in 2011 and Simon regularly talked to both government representatives and suppliers in a bid to gauge the impact. The ongoing epic saga at Saab has left suppliers owed hundreds of millions of Euros and is a business tale Simon has been following on a daily basis.
Born in Southampton, Simon is stuck with the football team of the same name, having gone through thick and thin, mainly thin, during many years of support.
Columns by Simon Warburton
---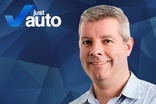 just-auto business editor Simon Warburton offers up a wide range of views in his distinctive style, informed by daily contact with the global auto industry
Articles by Simon Warburton
---
Redwood Coast launches public rebate for EVs
2 December 2020
Redwood Coast Energy Authority (RCEA), a California community choice aggregator, has launched a public rebate for electric vehicles.
---
DriveElectric supplies Orkney EVs
2 December 2020
DriveElectric is supplying electric vehicles for a new Scotland energy island project known as ReFLEX (responsible flexibility), Orkney.
---
Elringklinger/Keysight team on battery development
2 December 2020
Keysight Technologies and ElringKlinger have collaborated to advance e-mobility in the field of battery development for electric vehicles.
---
Orient and Ricardo team on battery management system
1 December 2020
Orient and Ricardo are to partner on developing a next-generation battery management system.
---
SMMT appoints Alison Jones as VP
1 December 2020
Britain's Society of Motor Manufacturers & Traders (SMMT) has appointed PSA UK's MD, Alison Jones, as its new vice president.
---
Messring moves into new Oberpfaffenhofen premises
1 December 2020
Messring has moved to its new company premises, with the building on the Air Tech Campus, Oberpfaffenhofen, gradually put into operation during the past two weeks.
---
Fastned raises EUR17m in bonds
1 December 2020
Fastned has raised more than EUR17m (US$20m) with the issue of bonds.
---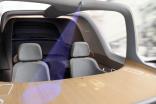 Yanfeng backs 'economic logic' of shared mobility
27 November 2020
Yanfeng says it continues to see opportunity in the shared mobility sector as the world looks to emerge from the effects of the global pandemic.
---
Marelli to open EV drivetrain production facility in Cologne
27 November 2020
Marelli is to open a production facility for electric drivetrains in Cologne, Germany, with start of production slated for the first half of 2021
---
Britishvolt to site global HQ near Coventry
27 November 2020
Britishvolt is to site its new global headquarters in the West Midlands region of the UK.
---
Most popular news
---
Most popular insights
---