just-auto authors and correspondents
---
Roger Stansfield
---
Articles by Roger Stansfield
---
DeepRoute to test self-driving vehicles in California
15 October 2019
DeepRoute is to start testing self-drive vehicles in California.
---
Hydro opens Sweden aluminium test lab
7 October 2019
Hydro is opening an aluminium research laboratory in Sweden to test new types of alloys and their extrudability.
---
Vuteq ploughs US$60m in Alabama manufacturing plant
22 August 2019
Alabama Governor, Kay Ivey says Japanese automotive supplier, Vuteq plans to invest more than US$60m to open a manufacturing facility serving the Mazda Toyota Manufacturing USA  (MTMUS) assembly plant in Huntsville.
---
ElringKlinger starts Bursa gasket plant
21 November 2016
ElringKlinger has unveiled a new facility in Bursa, Turkey, with the plant focusing primarily on production of thermal shielding systems and speciality gaskets.
---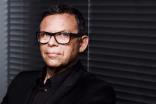 Hyundai-Kia design chief outlines car design philosophy - Interview
18 October 2016
There is a corner of the Korean auto industry which, if not forever German, is taking on an increasingly strong Teutonic influence. just-auto catches up with Hyundai-Kia design chief Peter Schreyer and his colleagues.
---
Nokian Tyres appoints Timo Tervolin as VP
19 May 2016
Nokian Tyres has appointed Timo Tervolin as VP president, Strategy and Corporate Development and a member of Nokian Tyres management team.
---
Haldex and VIE ink China CV brake joint venture
9 May 2016
Haldex and Zhejiang VIE Science and Technology have unveiled a joint venture to design, develop, produce, and sell electromechanical brake systems for commercial vehicles with an initial focus on the electric bus market in China.
---
Denso reveals year-end revenue up 5% to US$40.2bn
29 April 2016
Denso has posted year-end consolidated revenue up 5% to US$40.2bn, while consolidated operating profit fell 4.7% to US$2.8bn.
---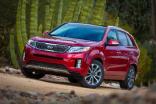 Kia considers diesels for North America
19 April 2016
The Hyundai Group, of which Kia is a part, has recently upgraded the emissions cell facilities at its technical centre just outside Ann Arbor, Michigan, to include diesel testing.
---
Minda Industries buys Rinder Group lighting business
7 March 2016
Minda Industries has acquired the global lighting business of Spain-based Rinder Group, which manufactures head, tail and small lights for EUR20m (US$21.9m).
---
Most popular news
---
Most popular insights
---