just-auto authors and correspondents
---
GlobalData
---
Articles by GlobalData
---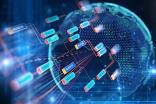 Artificial Intelligence: Macroeconomic Trends
7 April 2021
The US remains the dominant player in the development of AI technologies. While China is making considerable investments, the US's structural advantages may even enable it to extend its lead.
---
Tesla sees post-bitcoin Twitter convos surge
26 February 2021
Tesla witnessed a dramatic 60% jump in influencer conversations on Twitter during the second week of February 2021 over the previous week, following the electric vehicle manufacturer's announcement to invest US$1.5bn to incorporate bitcoin into its payment infrastructure, according to GlobalData, a leading data and analytics company.
---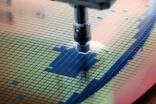 Long-term chips considerations
15 February 2021
Automakers' production has been severely stunted by a global semiconductor shortage which emerged at the end of last year.
---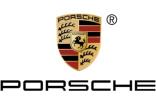 Is Porsche eyeing Malaysia for its first assembly plant outside Europe?
12 February 2021
It has been reported that German automaker Porsche is considering setting up an assembly plant in Kedah, Malaysia, in partnership with Malaysian conglomerate Sime Darby Bhd's subsidiary Inokom Corporation. Sime Darby is already a distributor for Porsche in the region. Porsche reportedly aims to make Malaysia an Asian production hub.
---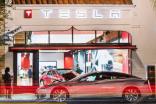 Tesla's growth story 'set to ramp up'
18 January 2021
Tesla is considered by many - including industry analysts and investors - to be the automaker of the future, with its emphasis on smarter and cleaner mobility. The company's innovation-driven approach and its high expenditure on capital ensures that it stays ahead of its peers.
---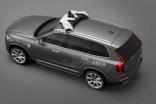 COMMENT - Uber could jeopardise its future with cost cuts
22 May 2020
Ride sharing providers such as Lyft and Uber are suffering at the hands of COVID-19. However, a balance has to be found between cash conservation and investing in the future.
---
Mitsubishi Motors Philippines plans 'next generation showroom'
14 January 2020
Mitsubishi Motors Philippines Corporation (MMPC), the sales and manufacturing subsidiary of Mitsubishi Motors Corporation (MMC) has signed a memorandum of understanding with its five dealers to roll out a next generation showroom called Dendo Drive Station, in the market.
---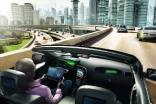 Driverless cars come with rising safety concerns - Comment
3 January 2020
The UK's Department for Transport recently claimed it wants to see fully autonomous cars tested on UK roads by 2021. Astonishingly, this expectation was set out after several fatal crashes in Arizona.
---
Most popular news
---
Most popular insights
---