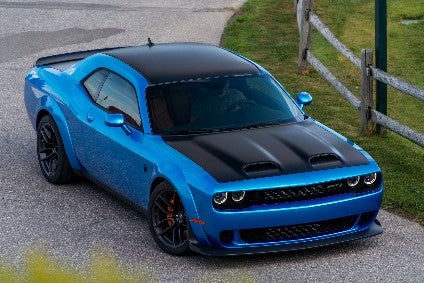 Thanks to Ram and Jeep, FCA has strong cashflow and is making a lot of money in the USA. Big profits can quickly vanish though when there are so many brands needing fresh models. Which is why some see Chrysler and Dodge being phased out in the 2020s. But will these historic names really disappear?
Talk of eliminating brands may seem alarmist. Remember though that FCA US is accelerating hard down a potentially dangerous road, churning out ever more heavy SUVs and pick-ups, each with large capacity engines. And spending money on bringing more to market as soon as possible. It's supercharging the share price, for now at least, the company's management doing exactly what is expected of any public company. But what of tomorrow? Is this how the Chrysler bankruptcies of the past began? And try not to shudder but what on earth is happening with FCA Italy? Few have noticed that the Turin-based group has plunged from fourth position in the European market to eighth. In a year. That the company invests all of its new-found riches wisely is what matters.
Is this how several of Chrysler's bankruptcies began?
Fuel efficient cars to compete with the still extremely popular Civic, Corolla, Camry and Accord? Gone. All of them. With the exception of a modest number of old-tech, rebadged Fiats imported from Turkey and Brazil or bought in from Mitsubishi, each of the three being for Dodge in the Mexican market. So in the event of a big shift back to fuel efficient compact and mid-size sedans, FCA would not exactly be in a strong position.
Two of the Detroit Three went bankrupt in The Great Recession and the one which didn't mortgaged many assets so as to survive. All had the vast benefit of US governmental aid via vehicle sales incentives programmes (i.e. 'cash for clunkers') to stay in business, whether they took or didn't take direct cash injections from US and Canadian taxpayers. Might it happen again?
Events may cause gasoline prices to spike and/or banks could dramatically rein in corporate and personal lending. So yes, it might. The big question is whether a new generation of Americans has a strong connection to FCA US and therefore a sense of loyalty in hard times? Can the company really sell itself as the underdog, the comeback kid, if it gets into deep trouble again?
Thriving now but what about in the future?
What we once knew as Chrysler is thriving. Its main market though, is at the top of the economic cycle and when compared to GM, Toyota, Ford, Honda and HMG, FCA US has no giant cash cushion to fall back on. Ram and Jeep are shining examples of American capitalism but we mustn't forget what happened to brands with vehicle line-ups heavily weighted in favour of large and fuel-inefficient SUVs only a decade ago. Tata Motors was able to buy Land Rover at what ended up being seen as a bargain price. Yet at the time, there was no bidding war for the 4×4 specialist and TML took a mighty gamble, which paid off.
On the plus side, FCA is out of debt, and even though its reserves aren't as large as would be ideal, the company isn't nearly as exposed as General Motors and Volkswagen AG are to three big risks. Namely China, electrified vehicles and autonomous drive (AD). Neither FCA US nor FCA Italy has had the money or the inclination to spend big on electric vehicles, margins from which, we shouldn't forget, are at best modest. Further, the Auburn Hills-based half of the firm has kept its involvement in robo-vehicles to a low level US-based partnership with Waymo. And while Fiat was a major disappointment in China, things look promising for Jeep. Moreover, FCA does not have anywhere near the level of dependency which GM and Volkswagen do on this country for their continued well being. Another big plus is the company's wisdom in having added the Renegade, a small, fuel efficient Jeep. Another, even smaller one is coming too – more on that in the next report on FCA's brands.
Chrysler and Dodge – keeping it in the Americas
There is one PHEV vehicle in Chrysler's small line-up. The brand has been pulled from multiple countries.
There is virtually no involvement from Dodge in EVs or AD and the brand has zero presence in the PRC. Chrysler, by contrast, is part of the autonomous experiment with Google's parent, there is one PHEV vehicle in its small line-up and the brand has been pulled from multiple countries. All being well, there is probably no reason why both Chrysler and Dodge cannot thrive in a future where they remain largely restricted to North America.
What happens to the muscle cars (such as the one pictured above) though, if there is a dramatic surge in the price of a barrel of oil? And can the cost of engineering new vehicles for both this brand and Chrysler too be justified at a time when the company needs to select the technologies it places future bets on, and which ones it holds back from?
There is one other elephant in the room, namely multiple rounds of negotiations for fresh union contracts which will last well into the next decade. These are coming into view and questions are already being asked: what is or isn't planned for not only US plants but also two in Canada which happen to make the majority of Chrysler and Dodge models? Both Windsor and Brampton – FCA's Ontario plants – are going to need new products. That could mean major investments. Will this happen?
Chrysler
The 300 successor had been expected to use FCA's Giorgio rear- and all-wheel drive architecture. In May 2016, however, FCA's then CEO Sergio Marchionne stated that the replacement model might instead share the architecture of the Pacifica and be produced alongside the big minivan at Windsor in Ontario.
A new paint shop appeared to increase the chances of Brampton being used for a new generation of big RWD cars.
The company is still yet to state whether or not it will even replace the 300 and other LX platform vehicles. For a time this led to rumours that Brampton, the plant in Ontario where all of Chrysler and Dodge's big RWD/AWD sedans and coupes are manufactured, could be closed. Alternatively, it had been speculated that any successors might still be RWD/AWD but instead use the Giorgio platform and be built in Mexico at Toluca.
The October 2016 announcement of plans to give Brampton a new paint shop appeared to increase the chances of this factory being used for a new generation of big rear-drive Dodge cars at least. Later the same month, speaking to analysts on the topic of FCA's third quarter financials, Marchionne failed to mention the Chrysler 300 in the context of having a RWD/AWD successor: "The important thing for us was to preserve the uniqueness of the rear-wheel-drive offering that we have across four brands: Alfa, Maserati, Dodge and potentially Jeep. And that solution has been nailed down internally by focusing on the Giorgio architecture".
What Marchionne said is taken to mean that either Chrysler's sedan would not be replaced or else it would shift to an FWD/AWD architecture. Now, even though it seems that FCA will introduce a new 300, still there is mystery over where it will be made and which architecture it will use.
Option one for the 300 is an evolution of the existing model's platform with build to take place alongside the replacements for the Dodge Charger and Challenger at Brampton. Option two is to switch this model to a front-wheel drive architecture and make it on the same line as the Pacifica. That would be at FCA Canada's other Ontario plant: Windsor. However if this factory gains the rumoured Chrysler Aspen, a front- and all-wheel drive crossover, then it likely wouldn't need a FWD/AWD 300 successor to remain viable.
FCA has killed off cars yet in 2018, US market sales of the aged Chrysler 300 fell by just nine per cent to 46,593 units.
Whatever happens, we are unlikely to see any 300 successor until the 2021 model year. The current model might be old but it sells well and likely brings in good profits. In 2018, US market sales were down by just nine per cent to 46,593 units.
Some have claimed that FCA wants to give the Chrysler brand more crossovers and that the Pacifica will be the basis of a large, seven-seat model due in 2021 for the 2022 model year. The Aspen model name would supposedly be revived. It has also been claimed that this model might be closely based on the Jeep Grand Commander, a front- and all-wheel drive model which is built solely in China. If the second rumour becomes fact, then the Aspen would likely be manufactured in the USA.
While some wondered about the wisdom of staying in a shrinking segment, FCA has enjoyed strong sales of its now three-year old Pacifica: 118,322 in the US alone last year (total includes the PHEV which FCA does not list separately). This 5.2m long minivan was first seen at the Detroit auto show in January 2016, with production commencing during the following month. It uses a bespoke platform and can be ordered in seven- or eight-seat formats. The sole engine is a 287hp version of FCA's Pentastar 3.6-litre V6, and the standard transmission is a nine-speed ZF automatic. The model name in China and certain other countries is or has been Grand Voyager.
The RU series Pacifica/Grand Voyager is due to be facelifted in CY2020 and then replaced for the 2024 model year.
Arguably one of the most interesting of any model made by Fiat Chrysler is the Pacifica Hybrid. In spite of its name, this is a PHEV, the electric range of which is around 30 miles maximum. Production commenced (slowly) in November 2016. However, due to an undisclosed reason, FCA did not release any cars to dealers until mid-April 2017.
One of the reasons why the PHEV Pacifica is so interesting is that neither American Honda nor Toyota offers a rival.
One of the reasons why this vehicle is so interesting is that it has no direct rivals:
One of the reasons why this vehicle is so interesting is that it has no direct rivals: neither Toyota nor Honda offers PHEV versions of their Sienna and Odyssey minivans respectively. The Chrysler's engine is a 248hp version of FCA US' 3.6-litre Pentastar V6, linked to a 16kWh lithium ion battery pack. The latter is located under the second row of seats and supplied by LG Chem. The Korean firm makes the packs at a factory in Michigan. The same plant produces battery packs for the Chevrolet Bolt.
Waymo, Alphabet's self driving cars division (formerly Google's autonomous experimental cars division), took delivery of 100 Chrysler Pacifica Hybrids in late 2016, each of which was fitted with AD technology and sent out for testing. In April 2017, FCA told the media that it would begin producing a further 500 vans for Waymo from May 2017. Then in January 2018, FCA said it had received an order for 'thousands' more.
The autonomous vehicles were produced at the Windsor plant in Ontario and then turned into driverless taxis by Chrysler technicians at a specialist operation in suburban Detroit before being deployed during 2018.
There was further news from FCA in June 2018 when it announced that Waymo had ordered yet more Pacifica Hybrids to be used as robo-taxis. The number in question was stated as being "up to 62,000". FCA US and Waymo also announced that they would begin discussions about the use of Waymo self-driving technology, including potentially through licensing, in a FCA-manufactured vehicle available to retail customers.
A new Pacifica is expected for the 2024 model year.
A Pacifica replacement is expected for the 2024 model year.
The 2019 model year Pacifica Hybrid was announced in June 2018. There were no major changes. A facelift is expected for the 2020 model year and a replacement in CY2023.
The Portal, a concept vehicle based on the Pacifica, premiered at the CES in January 2017 and it was also shown at the following week's Detroit auto show. FCA's Sergio Marchionne stated at the latter event that a vehicle inspired by the Portal might make production but there were no other specifics.
Dodge
Speaking at the 2018 Detroit auto show, Sergio Marchionne said he believed that the Caravan needed an eventual replacement. This was a 180-degree pivot from the company's previous opinion on this issue. Last year, more than 32,000 were sold in Canada and slightly fewer than 152,000 in the USA.
It is assumed that the successor will be closely related to the Chrysler Pacifica and therefore manufactured at Windsor (Ontario). The platform would be SUSW. There would likely be a plug-in hybrid variant too. There are conflicting reports about when such a vehicle would reach production. It could arrive as soon as for the 2020 model year.
What was at the time said to be the next generation of the Charger, a large sedan (code name: LF), was revealed in prototype form to dealers attending an FCA event in Las Vegas in August 2015. Its release was delayed. And delayed again. We are still waiting to hear when or even if FCA US will replace the LD series Charger, production of which commenced more than eight years ago. It is now expected for the 2021 model year, which means in about 18 months' time.
The company is also yet to state where it will build replacements for its LX platform vehicles. For a time, this led to rumours that it might close the Brampton plant in Ontario which, as noted in the section above on the Chrysler 300, builds all big Chrysler and Dodge RWD/AWD sedans and coupes.
To the annoyance of GM, the elderly Challenger, which isn't even available as a convertible, outsells the Camaro.
FCA made its plans for this and other future models official at a presentation in June 2018, although past actions show that the company may veer from the direction it has publicly stated. Where once it had been assumed that Brampton or another plant – possibly Toluca in Mexico – would be retooled for Giorgio architecture vehicles, now it has been suggested that the cheaper option of revamping the LX platform is what FCA has decided to do. Many find themselves wondering how viable it is for the aged and low-tech architecture of the current Chrysler 300 plus two closely linked Dodge models to be future-proofed for the ever more stringent regulations coming in the 2020s.
Dodge's other RWD car is the Challenger. Much to the annoyance of General Motors, this old coupe, which isn't even available in convertible form, nonetheless outsold (66,716) the far more modern Chevy Camaro (50,963) in the US last year. If not the Mustang (75,842). Much of that is due to the brilliance of a strategy which has seen ever more powerful variants rolled out. As none of these has been inexpensive, cars such as the pictured Redeye have done wonders not only for the image of Dodge but also for the division's profitability.
Even against the backdrop of the latest fight between the US federal government and California over a potential delay or cancellation of higher fleet average fuel economy regulations, FCA is unlikely to place all its bets on big capacity engines for the (still not confirmed) Charger and Challenger successors. Gasoline prices could spike too so a four-cylinder engine might be needed for these cars.
Any replacement for the Challenger probably won't appear until the 2021 model year. FCA may revive an historic nameplate either for the coupe or instead for a second body style: a prototype called Barracuda, a big RWD convertible, was shown to dealers at an event in Los Angeles back in August 2015.
There are multiple other Dodge models but some of these are restricted to the Mexican market and are rebadged versions of other brands' cars. See the link below to read about their details.
Reports for many other manufacturers' future models are grouped in the OEM product strategy summaries section of just-auto.com.
Future product program intelligence
More detail on past, current and forthcoming models can be found in PLDB, the future vehicles database which is part of QUBE. That includes various other Chrysler or Dodge models not mentioned above, including the Neon, Attitude, Vision, Durango and Journey.
Fiat was the first, then came Abarth, Lancia, Alfa Romeo, Ferrari, Maserati, and this was the seventh feature in a series covering current and future passenger vehicles made by Fiat Chrysler Automobiles. The two remaining reports will focus on Jeep and Ram.