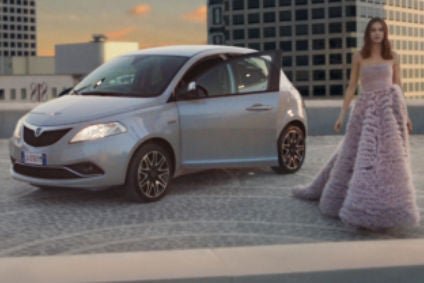 In spite of Lancia being the number one premium brand in its home market, FCA has decided that this luxury make has no future.
While Alfa Romeo has four models and is marketed in multiple regions, it was outperformed by Lancia, which is limited to one model and effectively one country, during the first three quarters of 2016. The respective numbers were 52,725 Lancias and 48,450 Alfas. By the end of November, Lancia was still ahead.
Why kill off a successful division?
Ypsilon sales are up by 18 per cent for the year to end of November, to 61,356. That's enough to give this brand eighth position in Italy over the first eleven months, placing it ahead of Audi (60,278), Mercedes-Benz (59,143) and Citroen (56,539) with Alfa Romeo selling only 33,377 cars in the same period. There is another fascinating comparison to be made: more than twice as many Lancias will be delivered in Italy this year than Fiats in the USA. But the collapse of that brand in the Americas generally is something to be explored in the next FCA feature, not this one.
The 60,000+ tally is for just one model, remember, Lancia's range having been culled to this premium priced five-year old city car. Why on earth would anyone not give a brand which is this successful with an old car in just one market more money and more models? Only FCA knows the answer to that question.
Lancia theoretically still exists in countries other than Italy but even including sales to customers in Paris, where the Ypsilon once did well, combined registrations across Europe don't add up to much. Spanish market deliveries total just 479 cars for the year to date, and in Germany, it's 10. Yes, 10.
What could still be: a high-margin B/C-SUV
By all means, limit Lancia to Italy, which is the stated strategy. But give it a beautiful crossover or SUV derived from the 500X and Renegade and roll out a constant stream of special editions linked to fashion houses and other upscale Italian brands. It wouldn't be hard to create such a vehicle and build it at Melfi on the same line as the little Fiat and Jeep SUVs. With those models reaching the mid-points of their lifecycles in 2018, the timing would be perfect – Melfi gets another product to keep it humming along at high capacity utilisation, and Lancia has a new B-premium SUV. This then buys FCA some extra time to develop a successor for the B-premium five-door hatchback. Which, by the way, was the Italian market's number two best selling vehicle in November (behind the Fiat Panda).
Why hand the Italian market's luxury B-segment to the next generation A1? Audi must be astonished at the good fortune which is coming its way, FCA having told analysts in 2014 that Lancia would be gradually withdrawn from countries other than Italy (which has now happened) and then phased out during 2018. OK, with today's car priced at an average 5,000 euro premium to the EUR12,500-20,000 Ypsilon, the A1 isn't going to do anywhere near the Lancia's volume. But think about it: Audi has exactly zero competition from other premium makes in the 4m-long B hatchback class: it will own this segment of the Italian market. Willingly given to it by FCA.
Italians are increasingly keen on small crossovers, the 500X and Renegade having done around 75,000 units between them for the year to date. One size up, BMW X1 sales surged by 62% in Italy during November and by 205% for the year-to-date to 10,103. FCA should therefore make the hypothetical Lancia SUV 4.2-4.3m long; a bit bigger than the class norm, slotting this model in above the Melfi-made Fiat and Jeep twins. Just imagine what the dealer network could do with such a product, priced between EUR25,000 and 45,000, or in other words at a 5,000 euro discount version for version to the BMW in today's terms. Italians LOVE local brand vehicles: last month, 1,825 patriotic people bought an Alfa Giulietta, a car which despite having been in production for close to eight years, easily outsells the Audi A3 and A3 Sportback combined (YtD: 22,257 Giuliettas versus 17,056 A3s).
Ypsilon: the back story
The second generation Ypsilon had its global debut at the Geneva motor show in March 2011, going on sale across Europe three months later. As the car is essentially an extended wheelbase Fiat 500 with a five-door body, the previous generation three-door remained in production for a time. The Termini Imerese factory in Sicily stopped building it in November 2011.
The current Ypsilon, which was also sold for a few years as the Chrysler Ypsilon in Japan, Ireland and the UK, is made at Tychy. It became available with Fiat's two-cylinder TwinAir petrol engines from September 2011. These too are manufactured in Poland.
A facelifted car had its debut at September 2015's Frankfurt IAA and there have been no updates since then. Which makes this model's performance in recent months all the more impressive.
FCA announced future models plans for all of its brands in May 2014, which is when it was made public that Lancia would have a slow death. Other models having all now been axed, the Ypsilon remains the only vehicle for the make with the blue shield logo. Suppliers have reportedly been told that production is scheduled to stop in May 2018.
Squeezed out by a high stakes reinvention of Alfa Romeo
Despite having a luxury car heritage, albeit a distant one, Lancia has been squeezed out by FCA's belief that decades of neglect and badge engineering (e.g. Chrysler Town & Country rebadged as the Lancia Voyager) cannot be remedied quickly. Alfa Romeo has been run down in a similar style and now a vast amount of money needs to be spent in an attempt to give that brand a renaissance.
While Lancia has a far less patchy, more focused and relatively recent motor sports history, it is Alfa which has been selected to become the high volume sports saloon and SUV division of FCA Italy. Maserati remains a sub-75,000 vehicles per annum brand selling larger sedans, sports cars and SUVs at between roughly 50,000 and 150,000 euro. If all the planets are in alignment, Alfa might just manage to break the 150,000 units per year mark in 2018. In the absence of a publicly stated revision, FCA's insanely unrealistic target remains 400,000 by 2018.
Astonishingly, over-achieving Lancia's rallying and Le Mans series successes have been ignored for decades. Now, FCA is trying to graft a rally heritage onto the manufactured-by-Mazda 124 Spider. The problem is, that car is not sold under a consistent brand: it's a Fiat in North America while Abarth is a trim level there, but it's the Fiat 124 Spider and the Abarth 124 Spider elsewhere. Let's be honest, despite the FPT engines which are shipped to Mazda's MX-5 and 124 Spider plant in Hiroshima, the Fiat and Abarth roadsters are about as true to their brands' roots as the Nissan Cherry-based Arna was.
There's money in motor sport – just ask the German Big Three
To attend the Goodwood gatherings or Pebble Beach Concours, and a wealth of multiple other classic car and racing car shows and auctions is to be astonished at how minimal or non-existent any FCA support highlighting Lancia seems to be. There are exceptions, but even at the Mille Miglia, Schloss Dyck Classic Days, and Milano AutoClassica, FCA tends to show quite old sedans rather than the fearsome sounding track and rally cars from the 1980s.
One example of a tragically lost opportunity: the equity in the Integrale sub-brand which has been elevated to the stuff of legend by once young men, many of whom are now middle-aged and wealthy enough to be paying lots of money for pristine examples of old Lancia Delta HFs and Integrales. The word itself just sounds so fantastically Italian doesn't it? Well, for that matter, so does LARNch'a. An OEM such as the Volkswagen Group, Geely, or Tata Motors would without doubt have successfully exploited Integrale with a double-digit RoI percentage across a range of models.
Why does Sergio Marchionne, with his background of having been an accountant, not challenge the order he has likely been given by John Elkann to plan for the cost of compensating dealers when their franchises are withdrawn in 2018? Or Richard Palmer, the man who has to constantly find ever more ways to roll and reduce FCA's multi-billion euro debt burden? Why spend a not insubstantial amount of what will be dead money when such funds could instead be invested in a vehicle such as the small SUV suggested above? And why is Lancia CEO Antonella Bruno a more or less invisible figure when other FCA vehicle division heads such as Olivier Francois, Reid Bigland and Mike Manley are so good at publicly championing their brands?
Sell it to Ford, or Mahindra, or Mazda, or Great Wall
If FCA refuses to see the minimum investment opportunity that is obvious to others, then it should sell Lancia's IP and other related assets, not liquidate them. The demand for luxury brand vehicles with a strong heritage will only keep expanding, so why not do a deal with an OEM which has the will and the funds for a reinvention?
The strategy which FCA has in place for turning Alfa Romeo around could surely do with some eventual potential competition from another rebooted Italian premium vehicle make. After all, Audi, Mercedes and BMW thrive because they challenge and slightly fear one another.
Unlike Saab or Rover, each of which was only briefly a maker of premium priced cars, Lancia could, with a strong focus by a determined new parent, evolve into a self-funding luxury brand selling an eventual quarter of a million vehicles a year by the early part of the next decade. Many will dismiss this suggestion, rolling their eyes at what could be read as a naively romantic rant by some would-be expert. Someone who doesn't live in the now but instead looks to the past and fails to fathom the machinations of an industry fast approaching and investing for the 2020s. Such people should check the sales data for Borgward, a brand which is being revived via a range of SUVs. BAIC/Beijing Auto has given its Foton division enough funds, but not a huge amount, to add electric models too.
Playing to an adeptly advertised German heritage, Borgward is selling more vehicles in China than Land Rover. It is closing in on Volvo. In recent months, Infiniti and Jaguar have been overtaken. The final irony? November registrations data are yet to be released but in October, sales of 5,188 vehicles made Borgward a brand which outperformed Fiat in the world's largest market. By a factor of almost ten to one. More on that situation in the next and final part of the series concerning FCA Italy's many marques: Fiat & Abarth. A multi-chapter look at what's ahead for FCA US' makes and models will follow that analysis later in December.
Future model plan reports for other manufacturers can be viewed in the OEM product strategy summaries section of just-auto.com.
Future product program intelligence
More data on vehicle lifetime and future product plans is available in PLDB from QUBE.