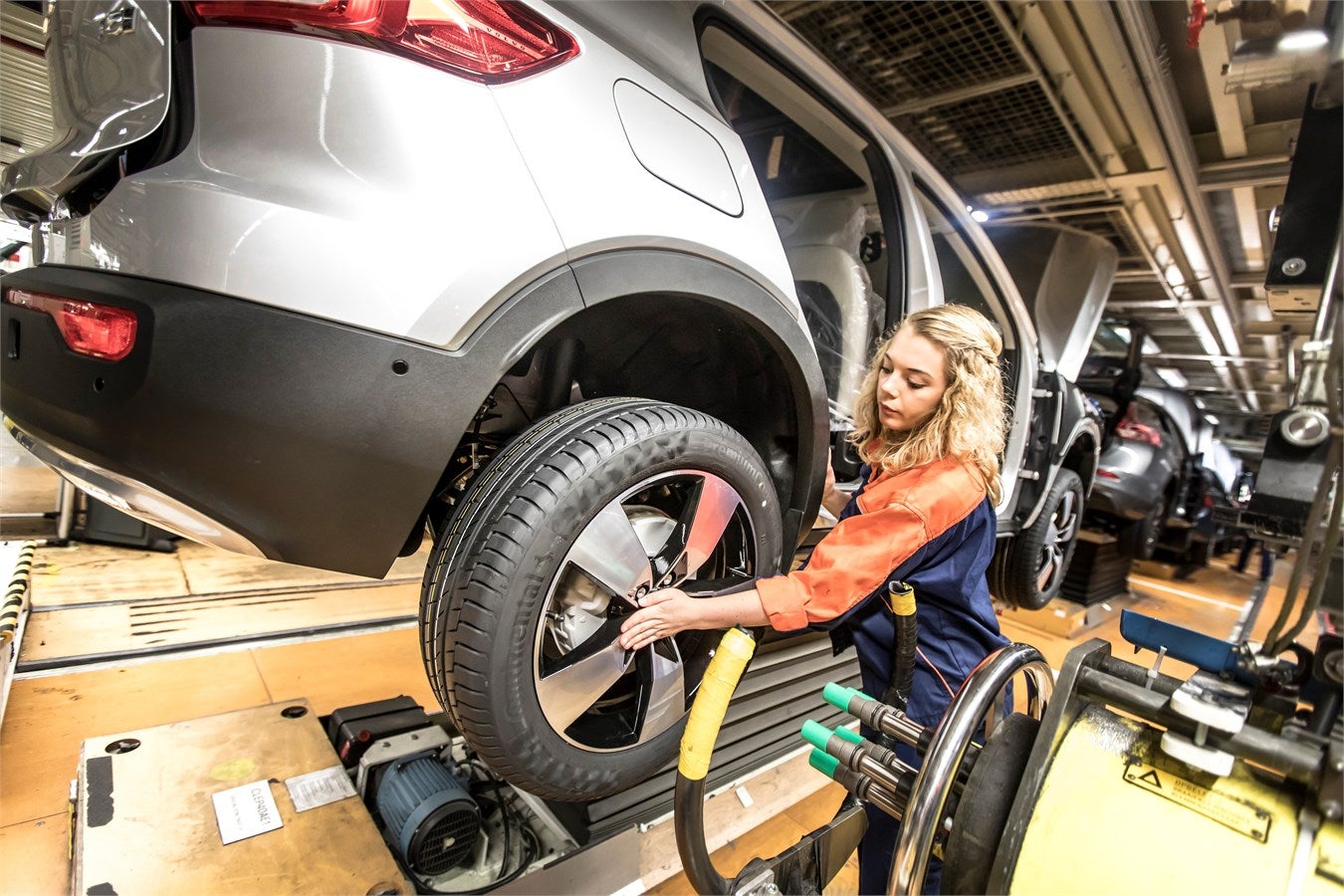 Since Volvo Cars was taken over by China's Geely in 2010, it has gone from strength to strength, with a brand new platform and engine range powering its desirable range of vehicles spearheaded by the new XC90 SUV, which launched in 2015. The company's much-needed refresh has seen sales figures soar over the last decade, with sales in 2019 cresting 700,000 units – more than double the figure for 2009.
Increased demand for the company's vehicles has put its production network under strain as it races to build enough cars to satisfy newfound customer demand. This is especially noticeable in its traditional home markets in Europe, which are served by cars built at the company's factories in Ghent, Belgium and Gothenburg, Sweden.
GlobalData's light vehicle production forecasts show that these factories are predicted to be operating at close-to 100% capacity within the next three years – equating to a total capacity of 570,000 units. If mitigating measures are not taken to alleviate the pressure on Volvo's European factories, their output may even stray above their theoretical maximum capacities.
This context makes it easier to understand why Volvo Cars is reportedly planning to open a new European factory, according to an interview with the company's CFO Bjorn Annwall in Automobilwoche. The company has given no further indicators about the factory's location or timeline other than to establish it will be in Europe.
While some European OEMs have been moving their production networks towards the east of the continent to countries such as Slovakia, the Czech Republic and Hungary to take advantage of their lower labor costs, Volvo might opt to keep its third European factory closer to home. The company is fielding a growing lineup of electric vehicles including the Volvo Recharge range and the EV-only Polestar sub-brand – all of which need a steady supply of batteries to build. Volvo could decide to remain close to Sweden to take advantage of Li-ion cell output from Northvolt – a Swedish battery supplier setting up local facilities to supply European OEMs including Volvo, Volkswagen and BMW.
GlobalData's capacity utilization forecast shows that both Gothenburg and Ghent are expected to reach 100% utilization within three years – potentially as early as next year for Sweden, with Belgium forecast to crest the 100% figure in 2024. This underscores Volvo's need for more localized European capacity.