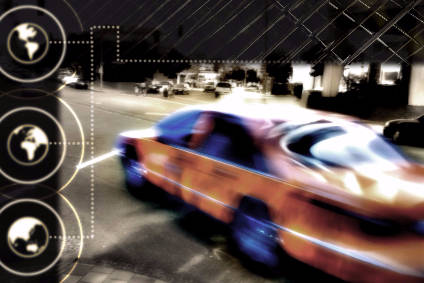 Forecasts for economic growth in the US are being revised up following corporation tax cuts that are also boosting investment spending by US companies. The short-term boost to the domestic US economy will support car demand at a time when analysts say some cyclical downturn to vehicle sales in the US is to be expected.
In its latest round, the International Monetary Fund (IMF) forecast for US real GDP is 1.2% higher by 2020 than in a projection without the latest tax policy changes. The US growth forecast has been raised from 2.3% to 2.7% in 2018, and from 1.9% to 2.5% in 2019. The IMF estimates US economic growth at 1.5% in 2016 and 2.3% in 2017.
The US light vehicle market has topped out at over 17m units, dipping slightly in 2017 – which was the third year in a row of sales above 17m units. Analysts predict that the market is heading for a further dip in 2018. The latest forecasts point to a continued 'soft landing' for the car market as the US economy continues to show good growth, but with interest rates low and employment levels high.
However, the latest economic projections from the IMF come with the caveat that the US trade deficit will widen as higher demand sucks in imports. That could create consternation in The White House and up the stakes on potential trade conflict with other countries (this week the US imposed tariffs impacting white goods and components – mainly imported from China and South Korea).
The IMF also warns that pressures to tackle the yawing federal deficit will grow in the 2020s and that due to the temporary nature of some of its provisions, the tax policy package is projected to lower growth for a few years from 2022 onwards.
'Healthy market'
NADA forecasts a market of 16.7m light vehicle sales in 2018, a level that it views as indicative of a stable, healthy market for new vehicles.
"We are looking at a stable market where demand – particularly for light trucks, SUVs and crossovers – continues to be very healthy," says NADA Chairman Mark Scarpelli.
However, according to NADA senior economist Patrick Manzi, rising used car sales could put pressure on the new vehicle market this year. NADA forecasts that new car dealerships will retail 15.3m used vehicles in 2018, compared to an expected 15.1m used sales in 2017. The total used vehicle market will exceed 40m retail sales in 2018.
"The influx of off-lease vehicles returning to dealerships is likely to put pressure on new vehicle sales," Manzi maintains. "However, the mix of these late-model vehicles will favour light trucks more than past years and should be more in line with present consumer demand."
LMC Automotive forecasts total light vehicle sales at just under 17m units in 2018 – a decline of around 1%. Jeff Schuster, senior vice president of forecasting at LMC Automotive, highlights the continued popularity of SUVs. "The SUV reign will continue for the forseeable future," he says. "SUVs are expected to account for 50% of new model activity in 2018, which will help push the share of total sales to 45% and continue the segment's volume growth, even as the total market is projected to contract further in 2018."
Some analysts also note that new model launch activity is set to spike in 2018, with a focus on light trucks and that will support demand. Pickups such as the new Ford Ranger and GM's Chevrolet Silverado and GMC Sierra are giving a boost to that segment.
Fitch Ratings has said it expects US new vehicle sales to drop slightly in 2018, to around 16.8m units, a level which it also said 'could weigh a bit' on General Motors and Ford because of the importance of their home sales on their earnings performance.
Generous incentives
The general consensus that the satiated US market is heading for gentle decline in 2018 also comes with the warning from some analysts that the plateauing of overall demand raises concerns over the levels of incentives driving retail sales. just-auto US market analyst Bill Cawthon notes that while estimated average transaction prices rose to new records last year, incentive spending cut deeply into those prices. It took some generous year-end deals and large amounts of cash on the hood to move the metal in 2017. ALG estimated that incentives averaged about 11.2% of the suggested retail price in December.
Analysts at Edmunds have warned that the flat US market could lead to an incentives war in 2018. "Sales are still strong historically, but 2017 will mark the first down year for the auto industry since 2009," says Jessica Caldwell, Edmunds executive director of industry analysis. "With sales tapering off, we could be in for a high-stakes incentive war in 2018 as automakers and dealers fight for consumers in a smaller and highly saturated market."