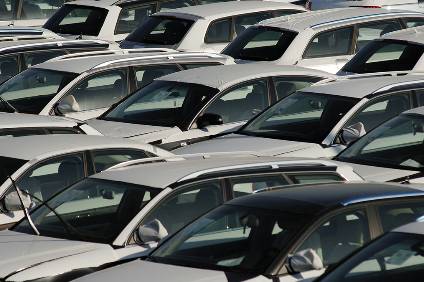 Analysis of national light vehicle markets for the month of September undertaken by GlobalData points to further positive progress in the industry's recovery from seized up markets during the pandemic-induced lockdowns earlier this year.
Turkey's light vehicle market continued to be impervious to the disruption wrought by Covid-19 on the world's markets. Sales in September increased by 115.8%, marking the third successive month that sales there more than doubled year-on-year.
Such has been Turkey's robust performance that the market has already passed 2019's total of 479,000 with over 493,000 vehicles registered year-to-date. The market's now on course for 700,000 this year, its strongest performance since 2017.
Elsewhere, September sales for many major markets have now been published and positive progress seems to have been made across the board.
In North America, sales in the three markets of Canada, Mexico and the US increased by 3% year on year, led by a 5% increase in US sales. Sales in Canada increased by 2%. In Mexico, however, sales fell 22.8% but this was a sequential improvement on levels registered in the months since April's low point. All told, we estimate that September was the region's third highest SAAR of the year after January and February at 19.3 million.
In West Europe, sales for the most part were positive. The major exception was the UK where light vehicle sales slipped by 1.1%. The position would have been much worse but for a 26.4% surge in LCV sales as car sales fell 4.4%. In Germany, light vehicle sales rebounded by 10.3%. Other highlights include Italy's 10.3% gain and a marginal improvement year-on-year from France after the market slipped back in August. Although it's one of the smallest markets, Ireland posted its first gain of the year with a 66% year-on-year improvement. With a mix of forecast and actual results, we expect the West European market to show a 2% gain in September. All indications are that the SAAR in September was the second highest of the year, behind July's showing, at just over 16 million units.
In Asia, the two markets to report thus far are Japan and India. Here a mixed picture is seen. Japan's market was down 14% year-on-year while India was nearly 30% ahead and thus recorded its strongest SAAR of the year at 3.9 million.
Thus far, September's results point to a global market that should exceed 74 million units for the year and at the level GlobalData's forecast has been consistently at since April.
There's no denying that the world's automotive industry has been rocked by the pandemic and its economic impacts. GlobalData's forecast for the year is for an annual sales decline of around 16%. However, at least the market is recovering largely as expected – even as risks undoubtedly remain in the outlook.