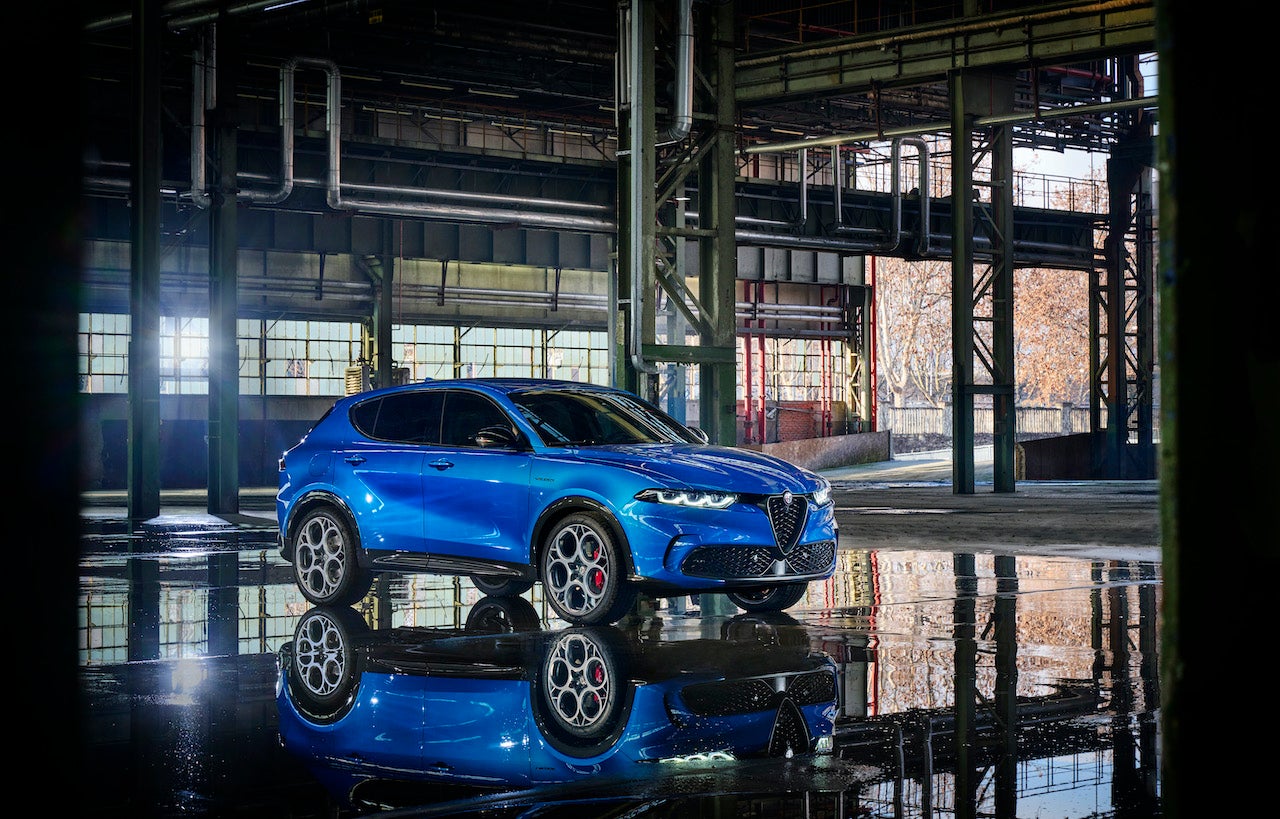 Only a few years ago, witnessing Alfa Romeo sales slide below 50,000 vehicles across the dozens of its European markets was awful. Then came 2021, ACEA's data revealing the number to be 26,322, down 28 per cent from the terrible result of 2020 (36,443). Exports to Japan were tiny (222 in 2021), China too (1,409, -12 percent in 2021), although the USA wasn't too bad (18,250, down two per cent).
It's sad that this long crash was something which Fiat Chrysler Automobiles could have prevented but didn't. Prior to today's announcement of La Metamorfosi ("Tonale, the model that marks the brand's metamorphosis"), the last time Alfa Romeo revealed a new car was more than half a decade ago: the Stelvio's premiere at the LA auto show in November 2016. Considering such facts, it's incredible really that the marque is even still going.
The spin is all about a grand renaissance but do successful sports-luxury makes need to do such things? Would Audi or BMW or Mercedes or Lexus hold such an event? This is an emergency reset and Stellantis' management knows it.
There have been many previous reboots, none of which worked because the top people soon lost interest and proper investment was never forthcoming. The irony is that the most recent one gave us the Giulia and Stelvio, two vehicles which were so well engineered that they remain competitive against the best-in-class. Would that more potential buyers gave them consideration. But why would they when FCA did so little to promote or evolve these models? Imagine BMW launched a new 3 Series (but no Touring) followed by a new X3. Then did more or less nothing for years. No additional engines, no mild hybrids, no hybrids, no facelifts. Unthinkable.
Will Stellantis put the big money into Alfa Romeo that's been needed for decades? Only time will tell. Just as much as cash, corporate attention and some realism about the sales potential of all models combined is needed too.
The Giulia and Stelvio should be due for replacement soon-ish but instead they'll likely be made to soldier on for some years. Incredibly, neither has even had a facelift and the Giulia will be six come April.
The man now running Alfa must nurture this deeply injured marque and educate a new generation of potential customers about the truly fantastic heritage, all the while finding ways to make forthcoming electric models stand out. And be successful.
There are some promising signs, such as as the sold-out super-Giulias (GTA and GTAm) but if there is to be a true Metamorfosi – an accidental or clever play on a current buzzword by using those first four letters? – it will take a long time.
Carlos Tavares has to mean it when he says that Alfa has a decade to be turned around, for there is much deep damage to be corrected. On the plus side, the history is incredible and begs to be better and more fully exploited. The hard work is however only just beginning.
If the Tonale becomes a spark that catches – the car buying public's imagination – and there are waiting lists, then we'll know that far better times might just be coming.
This international treasure has deserved a proper focus from a parent for way too long. Arguably since Fiat snatched control of the firm in the 1980s to prevent it being bought by Ford. Maybe 2022 is when things begin to get better.
The new models
The Tonale will also gain a 160 PS version of the 1.5-litre engine in 2023. Before then (October), a 275 PS PHEV will be added, while for North America, a 252 horsepower 2.0-litre turbo will be standard. Unlike the 1.5, this one is linked to an all-wheel drive system. The gearbox is different too, being a nine-speed automatic.
The new SUV is named after the concept which appeared at the 2019 Geneva motor show. The platform is the former FCA's SUSW Evo, that being the case as the project was started during the Fiat Chrysler Automobiles era. The life cycle should be between five and eight years: it's hard to be specific due to the legacy architecture and all manner of other variables.