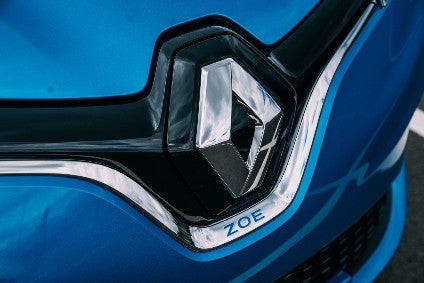 Last year, Renault gave the Zoe – then six years old – a minor exterior makeover. More importantly, the interior was completely revamped and a bigger battery plus more powerful motor became available. These changes have greatly improved what was already one of the most appealing EVs available in the European region. Now, as a result of lavish government incentive programmes, sales are surging.
With more than 11,000 ordered, June was a big month for Zoe sales and it's looking as though continued incentives in many countries – France and Germany in particular – will mean July was too. Over the first half of CY2020 Renault sold 37,540 examples of the Clio-sized hatchback, enough to make it Europe's best selling electric vehicle.
Given that the car has been around since early 2013 – making it almost as old as Tesla's Model S – Renault had been expected to launch a second generation Zoe this year. Instead, the company announced a small facelift, a high capacity battery pack and a new generation motor last June. The external differences were minimal, new tail lights being the easier way to spot the update.
There were no changes to variants powered by R110 (Renault's name for the existing 80 kW and 225 Nm motor) although such variants gained range, this rising to the same 390 km (WLTP) as that claimed for a new 100 kW and 245 Nm R135 motor. The top speed for R135-powered Zoes is 140 km/h (87 mph) and 0-62 mph takes 9.5 seconds (it feels faster).
The new, longer range 400 V battery weighs 326 kg, has 12 modules/192 cells and a capacity of 52 kWh. An identifying sticker for the pack's number of kilowatt hours can be seen when the driver's door is open, plus there is a small Z.E. 50 ELECTRIC badge on the tailgate. Such have been the advances in chemistry and costs reductions that the former 22 kWh and 41 kWh packs are no longer available.
So much for all the facts and figures, what's the updated car like to drive? I was surprised to discover that the range is just about as good as the WLTP number, which is 238 miles.
Maybe it's due to the fact that British cities' roads remain gloriously quiet – I recently drove from Hyde Park Corner to Piccadilly Circus in minutes – but the Zoe was a bundle of fun to spend a week with. Sure, traffic, hills, motorways and the A/C or even lowered windows will reduce your range yet topping up with electrons is easy and fairly quick. Some of that is thanks to more chargers being installed all the time – I got 50-ish miles for free plugged in at a local Tesco via the podpoint app – and the ones at motorway services being less in demand than in what we now think of as formerly normal times.
Range anxiety? I genuinely had none, which made me see why the Zoe is proving to be so tempting a purchase for what I suspect are people who like me, once weren't so sure about EVs. The other great thing about this little car is that it looks terrific, sounds cool as it whirs along (but not in reverse so you need to be very careful when backing up near people and animals), has a decent amount of space in the boot (even with both sets of cables stashed there) and doesn't cost an arm and a leg to buy. And as I proved, if you know where to go, the thing can cost nothing or at least not much to keep charged.
The interior has had a major makeover and there's now a big touchscreen plus an intelligent mix of physical controls, a thick-rimmed steering wheel, better seats and a generally near-premium feel to most things that you touch. The parking brake makes a satisfying electronic noise as it engages/disengages, the doors feel solid, the seat fabrics are soft yet look hard-wearing and even the headliner and parcel shelf seem better than the cheap, thin stuff found in many of the latest French cars.
I wouldn't mind a little less lean when cornering as it's embarrassingly easy to make the tyres squeal yet the steering doesn't load up and has more feel than I had expected, which is likely down to what are tall and narrow tyres. 'B' mode also works joyously for times when you want the one-pedal go-kart driving style too, and it's a buzz to see the extra miles appearing on the digital readout as the distance remaining indicator rises.
Yes, the multi-thousand euro subsidies and tax incentives which the French government in particular is now lavishing upon EVs is a major part of why the Zoe has become a best seller so late in its life cycle. Yet the car itself also manages to be fuss-free to own and overall feels as though Renault has been honing it over many years. Is it a convincing alternative to diesel and petrol B segment hatchbacks? Absolutely.
The updated Zoe costs from GBP26,495 and comes in three model grades (Play, Iconic and GT Line) as well as with the choice of R110 (80 kW) and R135 (100 kW) motors.