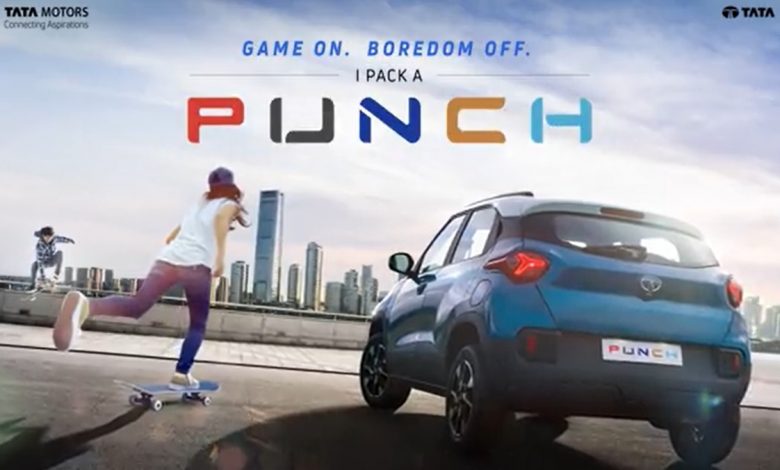 Indian market passenger vehicle sales reached 206,448 units at the end of August, cementing Tata 's position behind Hyundai (365,612) and Maruti Suzuki (959,947). Crucially, its year-on-year rise (157.5%) was well above that of its rivals.
The spectacular return to form is mainly due to new models. That compares most favourably to how things had been in 2018 and 2019. Back then it seemed that Tata was becoming a brand reliant on cheap, old-tech models which were well past their Best Before dates.
Sensible spending on fresh platforms, and in one case a modified one courtesy of Jaguar Land Rover's array of Ford legacy architectures has greatly helped with the bounce-back.
How will Tata Motors do if and when EVS catch on with Indian consumers though? For now, Maruti Suzuki and HMG seem to be wary of spending too much cash on such models and TML is the same. Each needs to be ready though, as others such as SAIC (MG), Renault and Nissan already are. That could see such existing medium-sized rivals shifting fairly quickly and closing in on the big brands.
The brand's latest model isn't electric, which makes perfect sense, as buyers, whilst interested in EVs, are turned off by the lack of a good national charging network and high vehicle pricing. Instead, Tata is rightly concentrating on where its best chances of gaining even more market share lie. Right now, that's in small crossovers.
The Punch, announced in August, is positioned below the Nexon . Full specifications will be announced next week with sales due to commence by year-end.
There had been various codenames for this model, including Hornbill, Blackbird and X445. The architecture is TML's own ALFA (Agile Light Flexible Advanced Architecture).
H2X, a concept, debuted at the 2019 Geneva motor show. Another small prototype premiered at the New Delhi auto expo in February 2020. This, the HBX, was 3,840 mm long and had a wheelbase dimension of 2,450 mm. The Punch is very similar to this second concept, with features such as the 90-degree opening doors retained.
Vehicles with which the Punch will compete in India include the Maruti Suzuki Ignis, Hyundai Casper, Renault Kiger and Nissan Magnite. We can expect a seven to nine-year life cycle. An electric version will probably be added in 2024; possibly sooner.
The brand's best seller of 2021 is the Nexon, a rival for the Hyundai Creta and Maruti's Vitara Brezza. It became available four years ago this month.
There should be two facelifts: one was announced in January last year. Another will likely take place in 2022/2023 and the next generation model would then be launched in 2025 or 2026. See the link below for details of the Nexon EV.
The Altroz EV should be the next electric Tata. Even though the first prototype was shown publicly four and a half years ago, series production is said to be about six months away still.
Presuming the EV is on the same life cycle schedule as the ICE-powered hatchbacks, the plug-in Altroz should be due for a facelift in 2023 and replaced in 2027. There's also a chance that a second round of styling adjustments could happen in 2025.
After the Nexon and Altroz, Tata's third best seller is the Tiago. This small hatchback uses the same architecture as the former Bolt and Zest: a heavily modified X1 platform derived from the Indica. The company built the 300,000th Tiago at its Sanand factory in September last year, having begun production in February 2016.
A sedan, the Tigor, was announced to the media in February 2017. It went on sale from the following month and was then facelifted in October 2018. A further series of styling changes happened in January 2020 for both Tigor and Tiago with diesel versions dropped at the same time.
TML will likely give the little cars one more facelift next year and replace them in 2025. The successors will be ALFA-based.
In October 2017, Tata Motors won a tender to supply 10,000 vehicles to India's federal government but there was no announcement of what the model(s) in question would be. Then, three months later, the Tigor EV was announced, as a batch of 250 cars rolled out of the Sanand plant.
For phase 1, Tata Motors was required to deliver 250 Tigor Electric Vehicles. An additional 100 cars followed. The drive system was developed by Electra EV.
The range had been just 140 km but this would be improved to between 180 and 250 km "within 18 months", Tata Motors' N Chandrasekaran told shareholders at the company's AGM in July 2019. The chairman kept his promise: a revised model was announced three months later. It had a maximum claimed range of 213 km thanks to a 21.5 kWh battery pack.
TML announced the start of general sales of a further revised Tigor EV in August. The motor's outputs are 55 kW and 170 Nm with the battery having a capacity of 26 kWh. There was no statement about what the maximum range is claimed to be.
For the Tiago EV, see link to PLDB below.
It should also be noted that while TML has a few EVs now available and others coming, these cars have to date been low volume models. Uptake in the Indian market is nowhere near the level of for example China. There, the low-priced Wuling Hong Guang Mini EV is selling at the rate of around 40,000 units a month.
Reports for many other manufacturers' future models are grouped in the OEM product strategy summaries section of Just Auto.

Future platform intelligence
More detail on past, current and forthcoming models can be found in PLDB, the future vehicles database which is part of GlobalData's Automotive Intelligence Center. That includes Tata models not named in this report, such as the Harrier and Safari.
This is the first of three reports on Tata Motors Limited's passenger vehicle brands. Next comes Jaguar, followed by Land Rover.