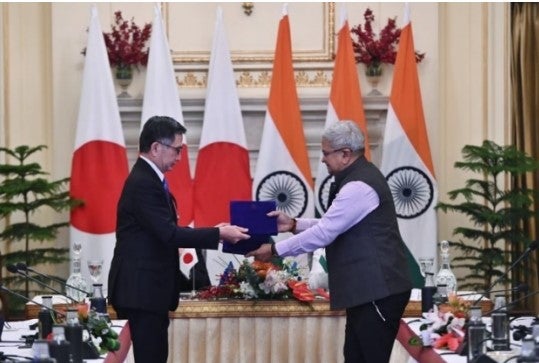 Suzuki Motor Corporation has signed a memorandum of understanding (MOU) with the state of Gujarat, India to invest approximately £1.04bn (150 billion yen) for local manufacturing of electric vehicles (BEV) and BEV batteries. The investments are part of a £32bn series of investments announced by Japan at the India-Japan Economic Forum held this past week in New Delhi. Suzuki's investment focuses on three areas including EV manufacturing (£310m), battery production (£731m) and vehicle recycling plant (£5m). The investment is an encouraging development and will further reinforce Suzuki's competitive position, though it is already a leader in the Indian market.
Japanese automakers were late to shape up their BEV strategies but are evidentially in the race now and gearing up for the future market which will be highly competitive. However, global automakers have committed multi-billion-dollar investments to electrification and Suzuki remains comparatively low on investment/commitment. Suzuki announced its strategy last year to enter full-scale BEV development by 2025 and it has also tied-up with Toyota for this purpose. The Indian investments are in line with the group strategy and key to Suzuki maintaining its dominance of a market where it enjoys a 52.4% share through the Maruti Suzuki joint venture.
Maruti Suzuki has recently eased out diesel models from its lineup and is increasing its CNG product offerings as it changes its model mix to reflect developing trends. In parallel it announced last year it would seek to promote higher penetration of hybrids and BEVs in its mix, and the latest announcement is central to this strategy. The EV investment can write new fortunes for Maruti Suzuki in India which has been slightly losing its share to other automakers, primarily Hyundai and Tata Motors. EV market in India is still under creation with only a few players offering mass-market EV products including Tata, Mahindra, Hyundai and SAIC's MG Motors. India registered sales of 13,543 BEVs in 2021 which is expected to grow by 39% CAGR over next decade, according to GlobalData.
Another area which restrains India's growth to electrification is the absence of a local supply chain. Establishing a domestic battery production unit will help Suzuki and India to build a stronger supply chain and develop a complete EV ecosystem. The investments could flow into the next phase of the existing battery manufacturing venture between Suzuki Motor Corp., Toshiba and Denso named TDS Lithium-Ion Battery Gujarat Private Limited (TDSG). The joint venture was announced in 2017 with an investment of $180m targeted to manufacture 30 million lithium-ion cells per year by 2025, with a production capacity of more than 1GWh. Maruti Suzuki's hit compact car WagonR's electric version has been spied multiple times and is a much-awaited product. Synergy between Indian and Japanese market i.e. high demand for small cars will act in the favor of the company's BEV strategy.