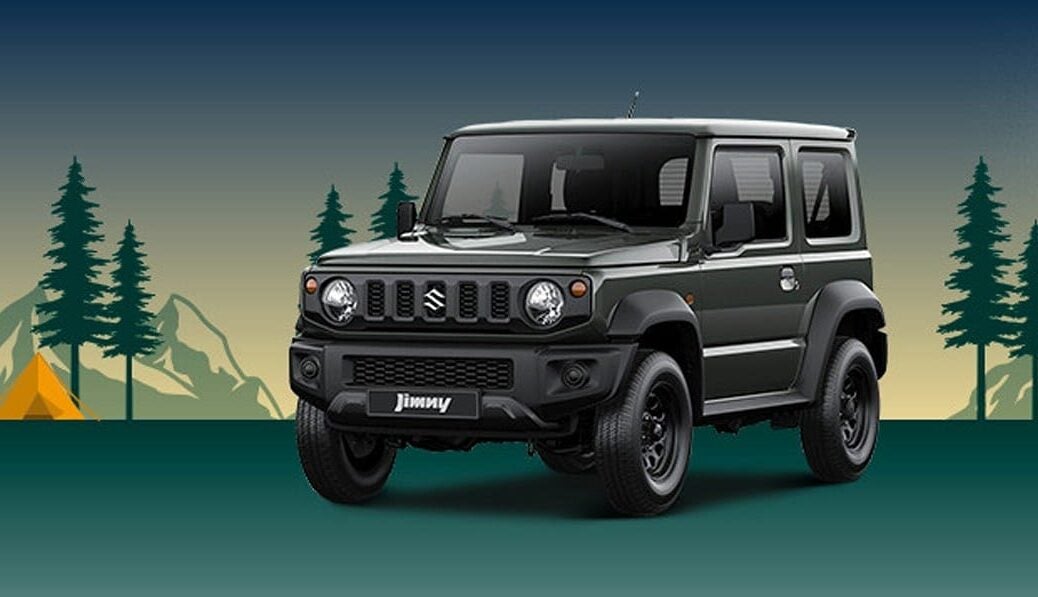 SMC is a great example of a non-premium medium-to-large sized vehicle maker which delivers strong profits. Nonetheless, dangers exist.
As with Honda Motor, this OEM's core business might suffer badly should electric cars catch on in its two big markets. And if that also happens with two-wheelers before relevant plants have time for a phased switch over, there could be trouble ahead.
Demand for electric mini-vehicles in Suzuki Motor Corporation's homeland won't remain minimal forever, and SMC knows that. Therefore, investments in these are underway. The trick will be knowing how much to spend and in which segments.
As for Maruti Suzuki India Limited (MSIL), the main risk is losing its dominance of the entire market. That wouldn't have anything to do with EVs though. Hyundai, Mahindra, Tata, Kia and SAIC (MG) each continues to flourish thanks to ever more fresh model launches. New Suzukis are coming too though, some of them JVs with Toyota.
Older, low-tech, low price cars and SUVs will probably remain the big sellers in India. Yet Maruti must be cautious not to rely on these. The golden era of a 50 per cent market share continues for now but will that still be the case by mid-decade?
Kei-cars for Japan
The ninth generation Alto, a tiny 660 cc five-door hatchback, should be announced later in 2021. On sale immediately after in Japan, the life cycle would be five years. Generation ten will probably be an EV.
A new Lapin is due around mid-2022. The fourth generation of this little Kei-class hatchback will, like the Alto, have a 660 cc engine and use the Heartect platform.
India-specific models
In November 2017, TMC and SMC told the media that they had "concluded a memorandum of understanding (MOU) on moving forward in considering a cooperative structure for introducing electric vehicles (EVs) in the Indian market in around 2020".
The vague announcement was in response to pressure from federal and relevant state governments wishing to see MSIL become more enthusiastic about electric vehicles.
India still has very little in the way of charging infrastructure and the cost of the cars would likely be high. Ergo it isn't hard to see why Toyota and Suzuki appear to be less than keen on committing the necessary money when there is little evidence that buyers want EVs.
Maruti Suzuki will inevitably offer a small EV by mid-decade but production numbers will probably be small at first.
The company told the media in October 2019 that it had pushed back the launch of an electric WagonR due to there being little potential demand for such a car. We should see this model in 2022. Tata and others are experimenting with such vehicles in the Indian market and finding the going tough.
As part of a wider collaboration, Suzuki and Toyota stated in March 2019 that Vitara Brezza production by Toyota Kirloskar Motor Pvt. Ltd. (TKM) would commence from 2022. It was not clear whether this would be in addition to build by MSIL or instead of it. And also if the model in question was to be the current one or the replacement. Those plans changed, however.
In December 2020, Maruti told the Bombay Stock Exchange that rather than have TKM manufacture the Vitara Brezza, it would instead be a different model.
This 4.2-4.3 m long SUV will use Daihatsu's DNGA and be built at TKM's Bidadi Plant 2 in Karnataka. The factory will reportedly be run by TKM rather than MSIL. Plant 1, which manufactures the Toyota Innova and Fortuner, is unaffected.
The current Brezza may stay in production for a year or so after the arrival of the Suzuki and Toyota SUVs, each of which will have its own body. They will compete in the same way that the Hyundai Creta and Kia Seltos do.
Global cars
The next generation Celerio, a small five-door hatchback, is to be revealed later in 2021. As with the current model, the life cycle should be seven years so expect a facelift in 2024.
India will again be the main market, but there should be build in both Thailand and Pakistan too. The model name will likely be Cultus in the last of those three countries.
Engine details are not yet known but these should be 1.0- and 1.2-litre petrol units.
The Swace was announced in September 2020 for RHD and LHD European countries. This model is a lightly altered Corolla Hybrid estate and shares the original's 1.8-litre petrol-electric powertrain. WLTP emissions are 99-115 g/km. Aside from badges, there are very few differences compared to the Toyota. Both are manufactured in the UK.
A facelift for the Swace should happen in 2022 followed by a successor in 2025.
Global SUVs
Now just over three years old, the Jimny (and Jimny Sierra) and dinky three-door, four-seat 4x4s. Whereas the previous model had been manufactured at the Iwata plant, the current Jimny is built in Japan at the Kosai factory.
A media report claimed in February 2020 that Maruti Suzuki India would add production of 50,000-60,000 units per annum of the Jimny at one of its plants. That's not the full story though.
It now transpires that build was to start in June 2020 and all these vehicles would be for export. Production of a five-door Jimny would then commence at the same Hansalpur factory in Gujarat with half retained for the domestic market and the remainder sent abroad.
In the event, exports of LHD three-door vehicles to markets in the Middle East, Africa and South America got underway in January. Build is at the Gurugram (Gurgaon). The Jimny five-door is coming but neither SMC nor SMIL has officially announced it yet.
The vehicle's construction is body-on-frame with drive to the rear axle supplemented by a four-wheel drive system which includes a low range transfer gear. As well as the solid rear axle, there are drum rear brakes and recirculating ball steering.
The narrow-body Kei class model for Japan is powered by a 660 cc (R06A) three-cylinder turbo petrol engine. A 1,462 cc four-cylinder engine (K15B) is reserved for what in the home market is called Jimny Sierra (Jimny in export markets).
Both engines are offered with the option of five-speed manual and four-speed automatic transmissions.
Suzuki began to limit sales of this model in European countries from early 2020 due to a relatively high CO2 number. Exports to some markets (e.g. the UK) then stopped for this reason.
The Jimny was reintroduced to Europe in September 2020 but this time as a commercial vehicle. The removal of the rear seats and subsequent reclassification allows it to be subject to less stringent emissions norms.
A different stripped out variant is presently being launched in Japan, Australia and certain other RHD markets. The new Jimny Lite has black steel wheels, projector headlights and a few other lower-cost components. It is manufactured at the Kosai plant.
The Jimny will more than likely remain in production until the late 2020s or early 2030s. There will probably be a facelift in 2024 or 2025.
As for other SUVs, the current Vitara was launched in 2015 and had a facelift three years later. Amongst the mechanical changes, the 1.6-litre engine was dropped in European countries with the revised line-up consisting of 1.0- and 1.4-litre BoosterJet units.
Rumours suggest that Suzuki is developing an extended version of the Vitara's successor. Grand Vitara would be the obvious name. Both standard and L are due in late 2022 or into 2023.
Reports for many other manufacturers' future models are grouped in the OEM product strategy summaries section of Just Auto.
That includes Suzuki and Maruti Suzuki vehicles not detailed in this report.
Future platform intelligence
More detail on past, current and forthcoming models can be found in PLDB, the future vehicles database which is part of GlobalData's Automotive Intelligence Center.
The next OEM for Just Auto's future models series will be Changan.