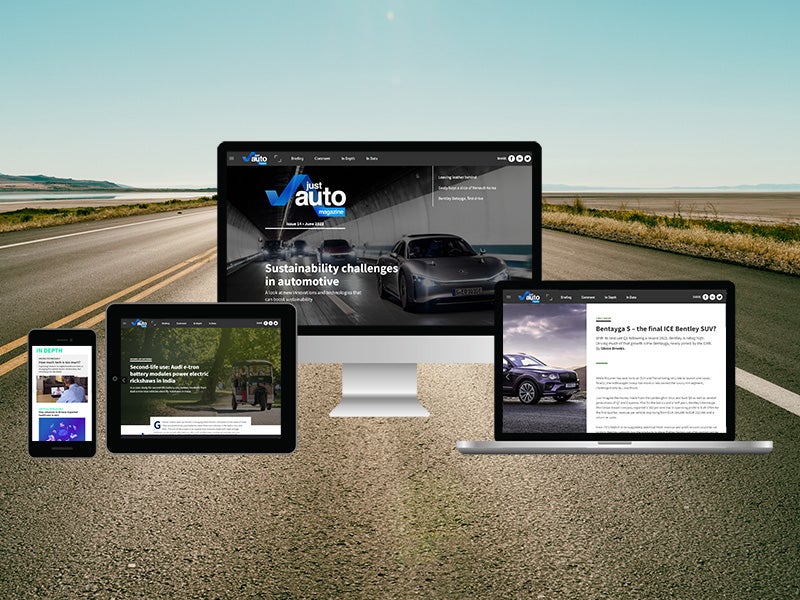 The latest issue of our quarterly Just Auto Magazine is now available to download.
The special theme for this edition is sustainability challenges in the automotive sector. Sustainability for companies in the automotive sector takes many forms. In Issue 14 of the quarterly Just Auto Magazine we look at new innovations and technologies that can boost sustainability.
The edition includes:
How quickly is the energy transition happening? It varies. There are many different aspects at work across the world, taking place at different speeds and under the influence of myriad local factors. In Europe, the decline of diesel share in the car market has been rapid and its decline is forecast to continue. The numbers are stark (see our article in this edition) and no-one wants to be left standing in what could turn out to be a Kodak moment.
Still on powertrain, Renault recently gave us some interesting insights into its long-term plans when it showed a hydrogen-powered car concept that could be commercially available after 2030. The company also said the concept's exterior reveals the shapes and style of a new all-electric family model that will be marketed in 2024. Take a look at the Renault Scenic Vision concept in our news section.
As we enter the second half of the year, many will be asking where demand and manufacturing footprints are heading. With the global Light Vehicle capacity utilisation rate at a record low for this century, are we heading for a spate of plant closures? It's a good question.
As ever, there's plenty for us all to think about in an industry facing big strategic challenges and transformation ahead, as well as more immediate headwinds.
Dave Leggett, Editor