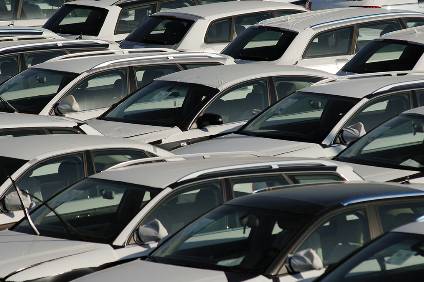 The news that Pfizer and BioNTech had developed a ground-breaking vaccine capable of immunizing the populace against the new coronavirus was greeted with much relief around the world. The stock markets responded with a rally and plenty of politicians went on record to state that they hoped for a return to normality by spring 2021. In terms of light vehicle sales in 2021 will the vaccine's rollout provide markets with a shot in the arm?
At the moment our assumptions don't see too much of a boost to our baseline sales forecast for 2021. Currently, our base forecast for 2021 stands at 85.1m, 14.8% up on 2020. If the pandemic can be declared over by next spring, we expect a 1.4% lift to those numbers.
Already in the 2021 baseline very strong YoY comparables for Q1 and Q2 can be expected across most markets. The effect these anticipated headlines on consumer psyche and sentiment is unknown. It could lead to what Alan Greenspan famously termed 'irrational exuberance' – markets reacting above what one would expect given the economic fundamentals. In such circumstances, it is not thought that the end of the pandemic could add much more oxygen to the market.
The vaccine could serve to further strengthen the recovery as we progress through the year.
The vaccine could serve to further strengthen the recovery as we progress through the year. Assuming the vaccine lifts economies our scenario assumes a marginal lift in previously expected recovery rates beginning in Q2. However, as already stated these increases aren't expected to be too significant due to already baked in recovery.
Furthermore, with or without the vaccine the fact remains that the auto sector and wider economy have been deeply impacted by the pandemic. There's uncertainty as to the extent of real employment levels as government support and stimulus packages are rolled back. Additionally, it remains to be seen how resilient and elastic those sectors most affected – hospitality, tourism and airlines – will be in recovering from 2020's aftereffects.
Also to consider is that in automotive markets some sales will have been pulled forward to 2020 from 2021 – hard to believe when one's looking at a 16-17% year-on-year decline – as those untouched by the economic effects of the pandemic will have been tempted into showrooms by some of the very attractive new vehicle deals on offer.
The chart below shows the sales outlook for 2020 and 2021 with our vaccine boosted scenario for major markets as a comparison. For the three key regions of Asia, Europe and North America we calculate that a successful vaccine rollout will increase sales by 1.2m over our current base. Globally, the scenario stacks up to sales of 86.4m, 2.5m short of 2019's pre-pandemic total and far short of 2018's record 94.3m.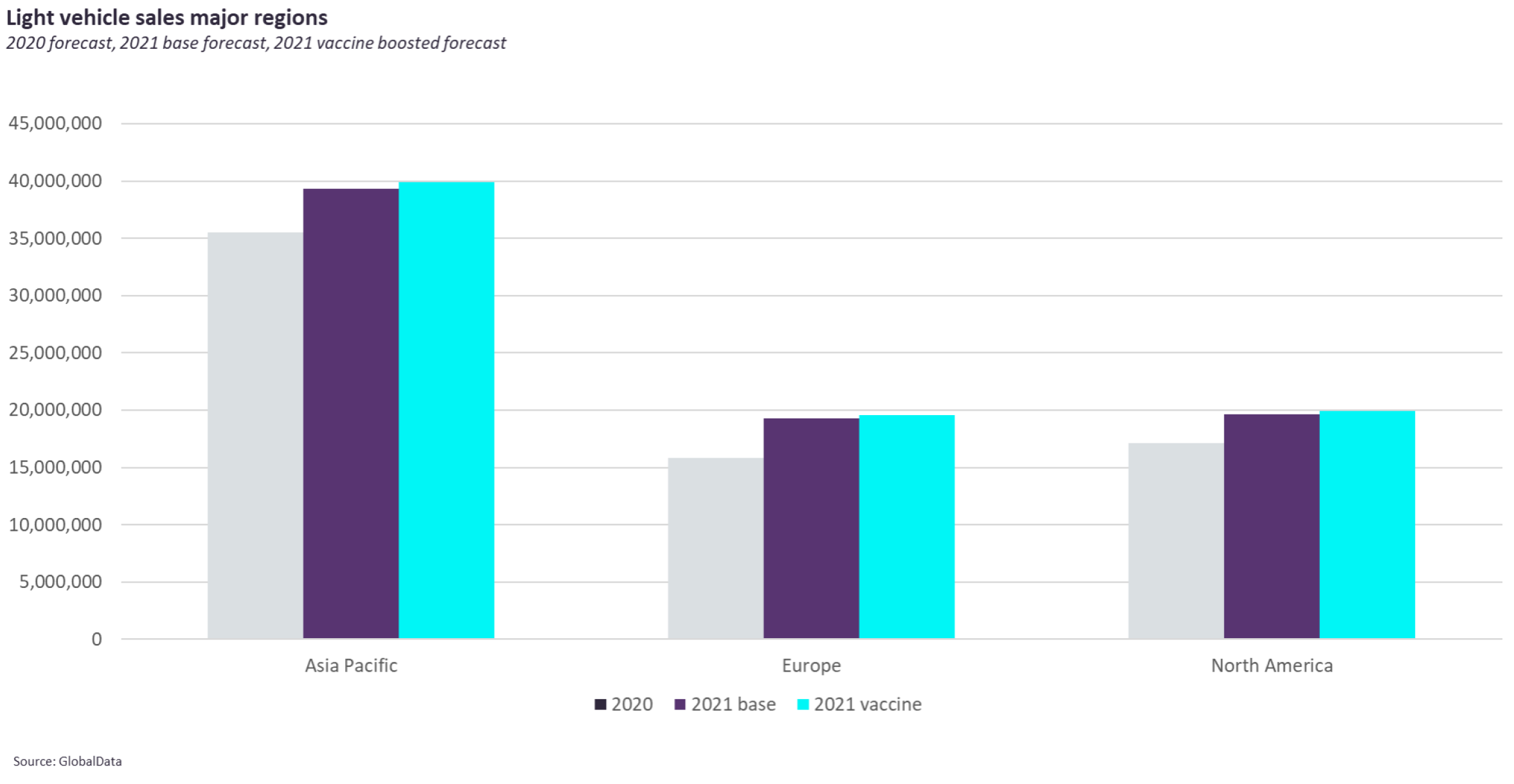 This article first appeared on GlobalData's research platform, the Automotive Intelligence Center