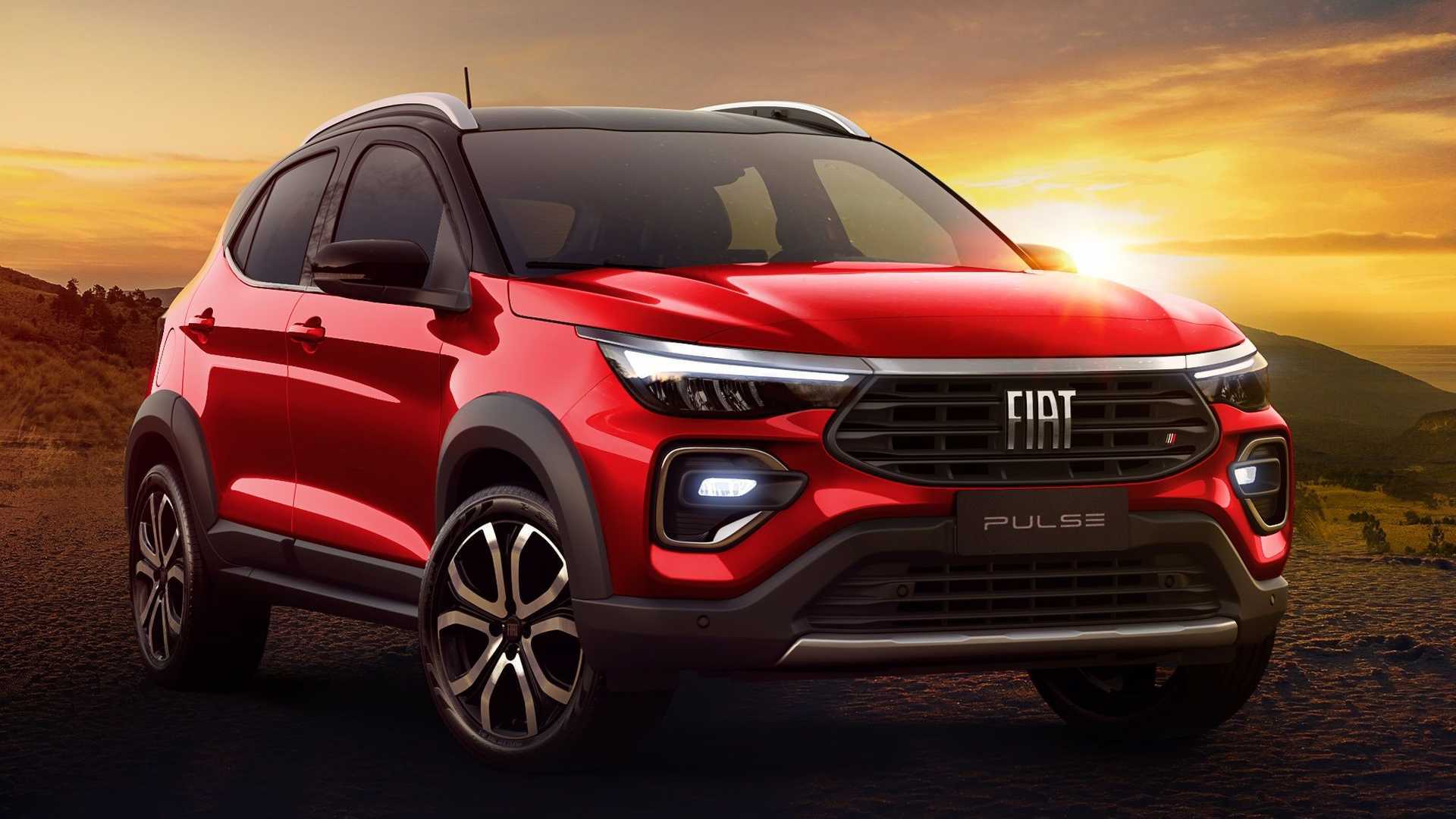 Stellantis's CEO Carlos Tavares is to brief analysts and the media in March on the company's next strategic steps. That includes what it intends to do about improving sales in China and potentially, more specifics of product plans for all 14 brands: Abarth, Alfa Romeo, Chrysler, Citroen, Dodge, DS, Fiat, Jeep, Lancia, Maserati, Opel/Vauxhall, Peugeot and Ram.
This report offers a preview of certain future models from three of the Group's many divisions, namely Fiat, Abarth and Lancia.
Fiat
One brand which faltered then eventually flatlined in the the world's largest market is also stuck in first gear in the US, and that's been the case for many a year.
Under FCA and Fiat SpA's direction (or lack there of) before it, old models that weren't right for the American market even when new-ish are much of why Fiat seems to be nearing the end. For the 2022 model year, all that remains is the 500X, a small crossover which dates to 2015.
Having exited China and surely soon to disappear from the US and Canada, Fiat at least has enjoyed a revival in Brazil. There, GM's Covid then microchips misfortune happened just as Stellantis finally began to launch some new vehicles, and a couple of these have been major hits.
In Europe too, a few fresh products such as the electric 500 have helped slow the pace of a multi-year decline but sales of 446,622 in 2021, down 3.6% on a terrible 2020, shows how far the brand has fallen. Overall, Fiat is a shadow of its former self, the glory days of snapping at VW's heels thanks to the wildly popular Punto all but forgotten.
This report looks at what Stellantis might do as as part of its one-decade promise for every brand in the group to be supported with new vehicles. Fiat, like so many other names in the former FCA conglomerate, needs a lot of investment to make up for all the years when money and management attention were concentrated elsewhere.
Let's start with Brazil, where in 2021 Fiat's market share surged by more than five points over 2020 to 21.8 per cent and volume to 431,035. Chevrolet, the number one brand since 2016, collapsed (242,108) due to production of its former big sellers, the Onix and Onix Plus being stopped for months and months. The American marque roared back to life in the fourth quarter though, those two small cars taking first and second places in December with a combined 20,634 sales.
Fiat remained top dog at year-end thanks to the strength of the Strada, a new generation of which also meant that a pick-up became the country's best selling vehicle for the first time. And with VW coming back to strength too in Q4 (CY21 total: 302,270), the years-long three-way battle between these brands should resume during 2022. So Stellantis needs to keep the new models coming.
What should be the next additional or fresh Fiat will probably be launched during the coming months. We don't yet know its production name but the Fastback concept from three years ago will have previewed a forthcoming coupé-SUV. Stellantis' new low-cost MLA platform for South America is the building block upon which this and other models will be based. The project code and multiple other details for this forthcoming model can be found in PLDB (see link below).
The debut model for MLA arrived just two months ago. The name of this SUV for the Brazilian market was decided after Stellantis conducted an online poll, something which also generated a lot of publicity ahead of the sales launch. The final three possibilities had been Pulse, Tuo and Domo, with the first announced as the winning name in June 2021.
Formerly known only by its 363 project code, the Pulse is four metres long and offered with three engines: a normally aspirated 1.3-litre plus 1.0- and 1.3-litre turbos. The life cycle will probably be at least seven years and maybe as many as ten, possibly more. However, under Stellantis, Fiats might instead be replaced more often than has been the case. In any event, there should be a facelift during 2025.
The January 2021 merger with Groupe PSA meant delays for a now former FCA-only project for a new A segment model: the Panda Cross' successor. Production of ICE-powered variants should now commence in April 2023, followed soon after by an EV. The architecture has switched to STLA Small, formerly known as CMP (combustion engines) and e-CMP (electric).
This model will share much with a small Alfa Romeo tentatively called Brennero and a small Jeep, each of which should also be built at the Tychy factory and available in EV form with an electric back axle.
Concept Centoventi, a design study named after Fiat's 120th anniversary, was revealed at the 2019 Geneva motor show. It seemed to herald the shape of the next Panda. The concept was fully electric.
Stellantis has not explained why but it now says that Fiat will return to the European B hatchback segment, likely in 2023. The group already has multiple models competing with one another: Citroen C3, Peugeot 2008 and Vauxhall Corsa plus electric versions and a future Lancia. There will also be an electric 'Punto' (name to be confirmed). STLA Small will be the architecture and the life cycle will probably last until 2030 or 2031 with a facelift in 2027.
Abarth
Stellantis is yet to provide any guidance as to what will become of the 595/695 and the Abarth brand in general. The little car has been in production for more than thirteen years, sustained by what must surely be double-digit profit margins.
Last revised in January 2021, the four-variant range became as follows: 595 (145 PS), Turismo (165 PS), Competizione and Esseesse (180 PS). All hatchbacks and convertibles were modified with a Euro 6D Final-compliant 1.4-litre, turbocharged four-cylinder petrol engine. Six months later, a special edition of 1390 cars was announced: the 695 Essesse. Power is the same as that of the 595 Esseesse but changes include an Akrapovič exhaust system, an adjustable rear spoiler and an aluminium bonnet. Build will likely end in 2023 or 2024.
The marque could be reinvented as a sports-electric one in a similar way to what Renault is hoping might work with Alpine. The logical first vehicle would therefore be a modified, faster version of the Fiat New 500 hatchback and convertible. The name might be 595E.
Lancia
Yet another brand which FCA allowed to wither and almost die is now to be revived. The first new model is at least 18 months away, that being a successor for the decade-old Ypsilon. It is unclear what form of electrification this A-segment vehicle will have. Perhaps it could be a hybrid but surely putting a new body on the electric Fiat 500 is the obvious way to replace the Ypsilon?
Luca Napolitano, the brand's CEO, stated in a November 2021 interview that Lancia would return to Austria, Belgium, France, Germany and Spain in 2024. The UK was also mentioned but no firm date announced.
As well as the successor for today's 2.8 m long three-door hatchback, there should be a C segment hatchback and a similar sized SUV. Each will likely use STLA Small.
Reports for many other manufacturers' future models are grouped in the OEM product strategy summaries section of Just Auto.
Future platform intelligence
More detail on past, current and forthcoming models can be found in PLDB, the future vehicles database which is part of GlobalData's Automotive Intelligence Center. That includes Fiat, Abarth and Lancia models not detailed in this report.
This is the first of seven reports which examine certain existing and future models for Stellantis' brands. The next instalment will look at Chrysler, Dodge & Ram; followed by Alfa Romeo, Maserati, Jeep, Peugeot, Citroën, DS and finally, Opel and Vauxhall.