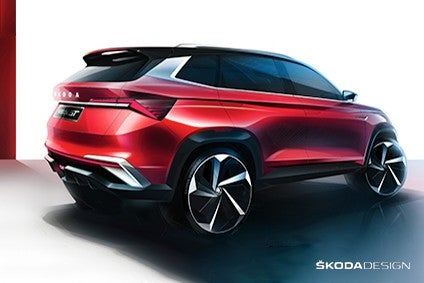 Škoda is the first brand to announce a world premiere for China's next major motor show, which takes place in June.
Not much is known about the Škoda SUV concept, only that its name is Vision GT. Rather than being a design study, this vehicle is more likely to be a prototype and a preview of the Kamiq GT, a special SUV for the Chinese market.
Škoda revealed some of its future model plans for China to the media at an event in June 2018. As the Kamiq had been called 'Model Q' before its model name was eventually revealed, the Model Q Sport should be a Kamiq with a different body. The name will probably be Kamiq GT and the Chinese market release should take place towards year-end.
Volkswagen has tasked Škoda with selling 600,000 vehicles a year in China by 2020. The Kamiq and Kamiq GT will each play their part in that aim.