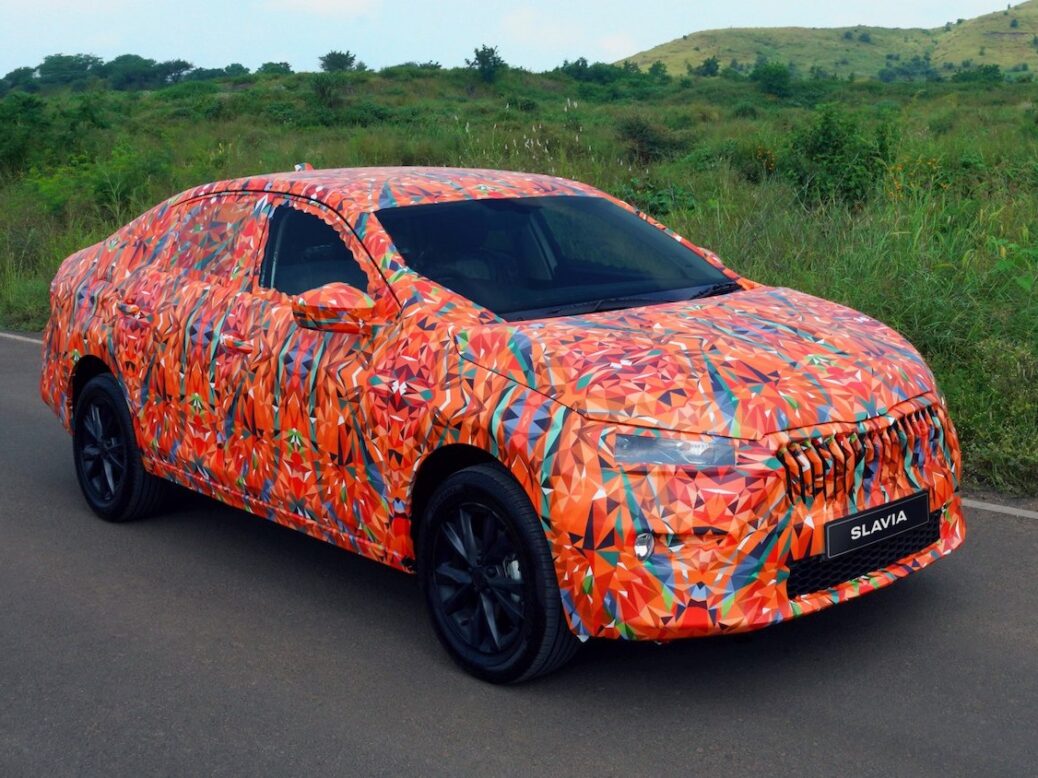 Thomas Schäfer wants to see the company in the European top five by 2030, while also being the leading European brand in Russia, North Africa and India, while remaining a name which stands for affordability.
As for profit, a return on sales of more than eight per cent is another part of 'Next Level – Škoda Strategy 2030'. This plan was detailed in June but it was odd that the company's Škoda's CEO made almost no mention of China as he revealed the firm's new goals.
The Czech marque had been terrifically successful in the PRC until 2019 but has really struggled to regain its former volume, post-Covid. Wholesale deliveries for the year to 30 September were just 36,400 locally built vehicles, a 62% (YoY) drop on already terrible former volume. Last month, the brand managed only 42nd place (-68%).
The contrast to Europe is stark, where even though EU+EFTA+UK volume is down, deliveries for the first nine months numbered 473,731 (+1.5%).
Thomas Schäfer now talks only of a global number for volume: 1.5 million by the end of the new plan. A bespoke reset project for China will likely be in the works though, and could be revealed in 2022. In the meantime, India seems to be the company's new focus.
Cars
Set to be revealed shortly, the Slavia is one of two new Škodas specifically developed for India, the other being the Kushaq (see below). The company also has responsibility for their architecture, an adaptation of MQB-A0.
MQB-A0-IN is a front-wheel drive native platform which certain other Volkswagen Group's divisions will also be using in multiple lower income markets.
The 4,541 mm long Slavia, which replaces the Rapid, is twinned with the future VW Vento. Full details will be announced later this quarter (PLDB already has powertrain information) and production is also set to begin soon. This will be at the Chakan plant near Pune with exports planned to other emerging markets. The life cycle will be seven to eight years.
Production of the new Fabia has been underway since July, the car steadily becoming available in all European markets. This small hatchback is 4,107 mm long (+111 mm) and has a boot capacity of 380 l (+50). Until now, the Volkswagen Group's MQB A0 Evo platform had not been used by Škoda.
There are five petrol engine choices but not even one diesel, nor is there any form of electrification. They are as follows:
48 kW (65 PS) & 95 Nm 1.0 MPI, three cylinders, five-speed manual
59 kW (80 PS) & 95 Nm 1.0 MPI, three cylinders, five-speed manual
70 kW (95 PS) & 175 Nm 1.0 TSI, three cylinders, turbocharged five-speed manual
81 kW (110 PS) & 200 Nm 1.0 TSI, three cylinders, turbocharged, six-speed gearbox or optional seven‑speed DSG
110 kW (150 PS) & 250 Nm 1.5 TSI, four cylinders, turbocharged, standard seven-speed DSG
Even though the Combi accounted for more than a third of the previous model's sales, Skoda has taken the decision not to replace it. The stated reason is the European Commission's decision to slash EU CO2 emissions by more than half as soon as 2030.
Generation five of the Fabia should be an EV. It's likely to arrive in the final quarter of 2028, while generation four's mid-life facelift should be launched during the second half of 2025.
One size up in the brand's European range is the Scala. Production of the 4.4 m long five-door hatchback started at Škoda's main plant in Mladá Boleslav during February 2019. For now, there is only a small range of petrol and diesel engines but a PHEV should be added in 2022 or perhaps at the time of a facelift in 2023. The successor, which is due in 2027, will surely be an EV.
The replacement for the Octavia will probably also be electric-only, although it might be too early for certainty as the launch won't be until the second half of 2027. The existing model has evolutionary changes and additional variants to come well before then, plus a facelift in 2024.
Three years ago, Volkswagen stated that the future Passat for Europe would be manufactured at Kvasiny. The same plant would also produce Škoda's next Superb and Kodiaq but the Škoda Karoq and SEAT Ateca would no longer be built there, it was said. Those plans changed in November 2020, which was when the company announced that the next Superb, as well as the next VW Passat, would be made in Slovakia at the Bratislava plant, commencing in 2023.
SUVs
A prototype of a small SUV for India was revealed at the New Delhi auto expo in February 2020. The first examples of the 4,225 mm long production model were revealed to the media in March. Production commenced in June.
Like the Slavia, the basis of the Kushaq is MQB-A0-IN (the suffix is an abbreviation for India). Kushak (with a k) means king or emperor in the ancient Indian language of Sanskrit, according to Škoda.
Powertrains are:
85 kW (115 PS) 1.0-litre petrol turbo, six-speed manual, six-speed torque converter automatic or seven-speed DSG
110 kW (150 PS) 1.5-litre petrol turbo, six-speed manual or seven-speed DSG
Both these engines as well as the Kushaq itself are manufactured in India at the Volkswagen Group's Chakan (Pune) complex.
Small EVs for several Volkswagen Group brands are being developed in the size category below the Kushaq but in this case, mainly for European markets.
SEAT had been tasked with engineering the architecture before responsibility was shifted to Volkswagen. However in March, the Spanish company confirmed that it was again leading 'MEB-K'.
There should be vehicles for VW, SEAT, Cupra, Jetta and Škoda. In the case of the latter, the model will likely be somewhere between 3.9 and 4.1 m long and either a five-door hatchback or a crossover. The name is rumoured to be Elroq iV and production (in Europe but possibly China too) could commence in mid-2024.
This is one of "at least three" EVs which Škoda Auto stated in June would be launched before 2030, each smaller than the Enyaq iV.
The Enyaq Coupé iV will be an additional EV but we won't have to wait very long at all for its arrival. Confirmed only last month, this accompaniment to the Enyaq iV will be in production in Mladá Boleslav soon and should have a seven to eight-year production cycle. That means a facelift would be due in late 2025.
See the PLDB link below for other SUVs such as the Kamiq, Kamiq GT, Karoq, Enyaq iV, Kodiaq and Kodiaq GT.
Reports for many other manufacturers' future models are grouped in the OEM product strategy summaries section of Just Auto.
Future platform intelligence
More detail on past, current and forthcoming models can be found in PLDB, the future vehicles database which is part of GlobalData's Automotive Intelligence Center.
This is the sixth in a multi-report series looking at the brands of Volkswagen AG. It follows overviews of VW cars and MPVs; VW crossovers, SUVs and pick-ups; Audi cars; Audi SUVs; and Porsche. Next comes a feature about future SEAT and Cupra models followed by the final instalment, which is on Bentley and Lamborghini.